Lions and Tigers
Tanika Gupta
Shakespeare's Globe
Sam Wanamaker Playhouse, Shakespeare's Globe
–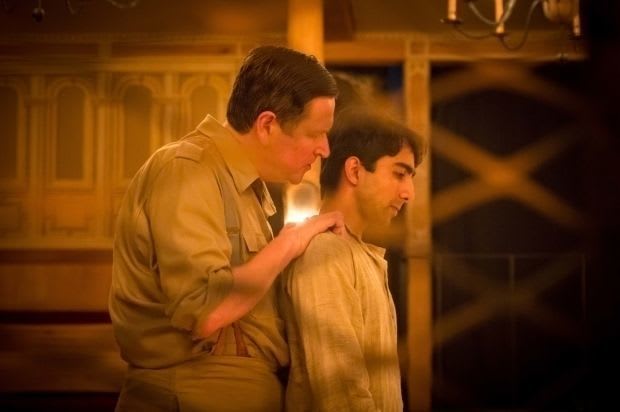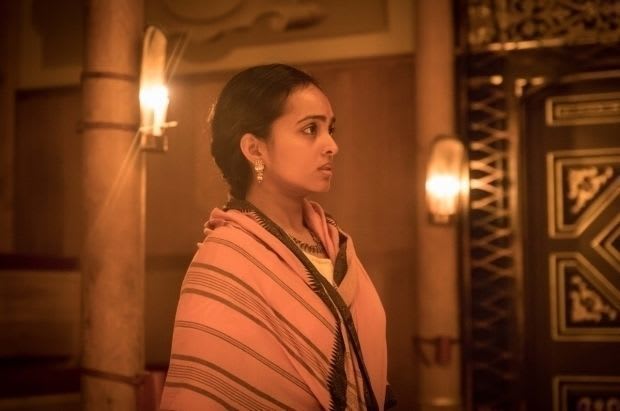 Dinesh Gupta was only eight years old when British troops in Amritsar shot some two thousand people, killing half of them. We are told this event had "a profound effect" on Dinesh.
Tanika Gupta's warm sympathetic account of Dinesh is set during various struggles for Indian independence from British rule in the years 1930 and 1931.
As politicians like Gandhi (Esh Alladi) and Nehru (Jaz Dedl) are trying to mobilise masses of people in acts of non-violent civil disobedience, a number of the young are growing increasingly impatient with the pace of change.
Some of them including Dinesh take direct action, pulling down a sign for the Dhaka European Club which read "No Dogs No Indians". Later, they cut telegraph wires.
Shubham Saraf gives a fine performance as the engaging character Dinesh we first see playfully discussing with a woman friend Kamala (Shalini Peiris) the ways he thinks marriage limits the opportunities of women.
Not long before, Dinesh had objected to a teacher's domestic violence by chucking shoes at him. Kamala argues he should have instead raised the issue with community elders but he dismisses them as "lazy, stupid and useless."
He seems just as impatient with national political leaders like Gandhi whom he and his friends amusingly describe as taking action by simply "spinning his wheel" (Gandhi had argued that spinning thread in a traditional way could help create the basis of economic independence).
Dinesh is depicted as sensitive, articulate, intelligent and friendly.
In contrast, the British with the exception of a kindly Irish prison officer (Adam Best) are cruel and in the case of the police interrogator Charles Tegart (Jonathan Keeble) terrifying.
The Indian politicians seem cold and remote. There is a slightly pompous awkwardness about Gandhi's general manner and on occasions he would suddenly become moody and insensitive.
In part, this is a product of having them speak arguments which feel artificially inserted into the drama rather than flowing from a real conversation.
The heart of this interesting play is Dinesh and some of the best moments are when he engages with the strong-willed, clear-sighted Kamala whose attitude to violence is very different.
In a quick-witted response to Dinesh's metaphor referring to a cow, she extends it saying he would have the cow killing everything else around and then shooting itself.
But Dinesh is not to be dissuaded from the armed struggle and, in a scene in which at the back of the stage Kamala is being married to Jyotish Gupta (Tony Jayawardena), he is shown at the front of the stage with other youths swearing a willingness to give up his life for the cause.
This thoughtful play gives us some idea of the appalling British rule driving these young men to individual acts of violence in the fight for their freedom and arguments made against that violence. It makes us care what happens to Dinesh even if we disagree with what he does. 
Reviewer: Keith Mckenna