Lipstick
Lily Shahmoon
Rupert Henderson Productions
Southwark Playhouse (The Little)
–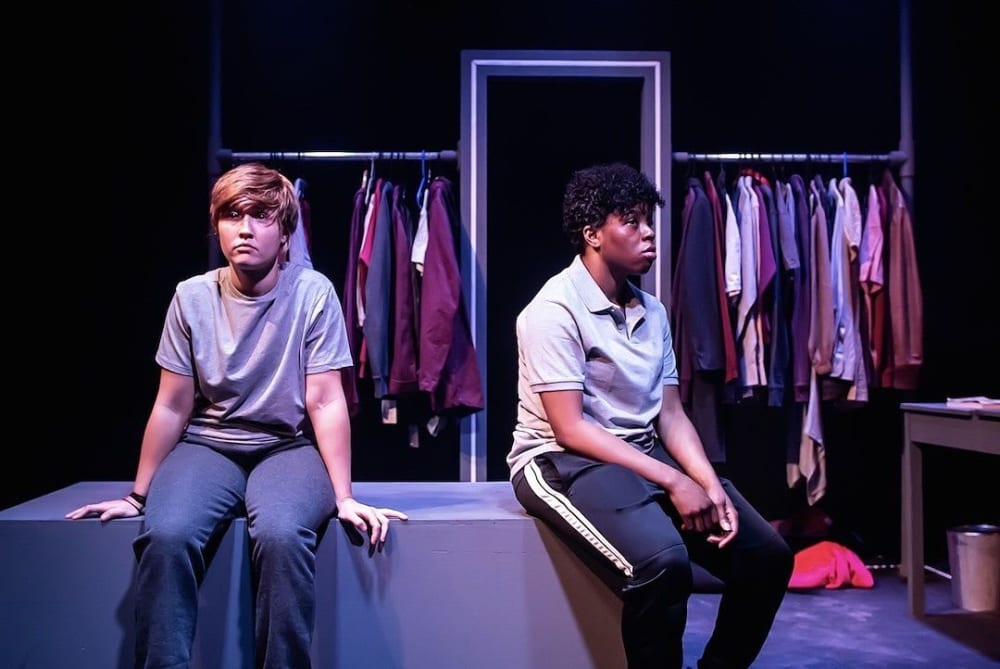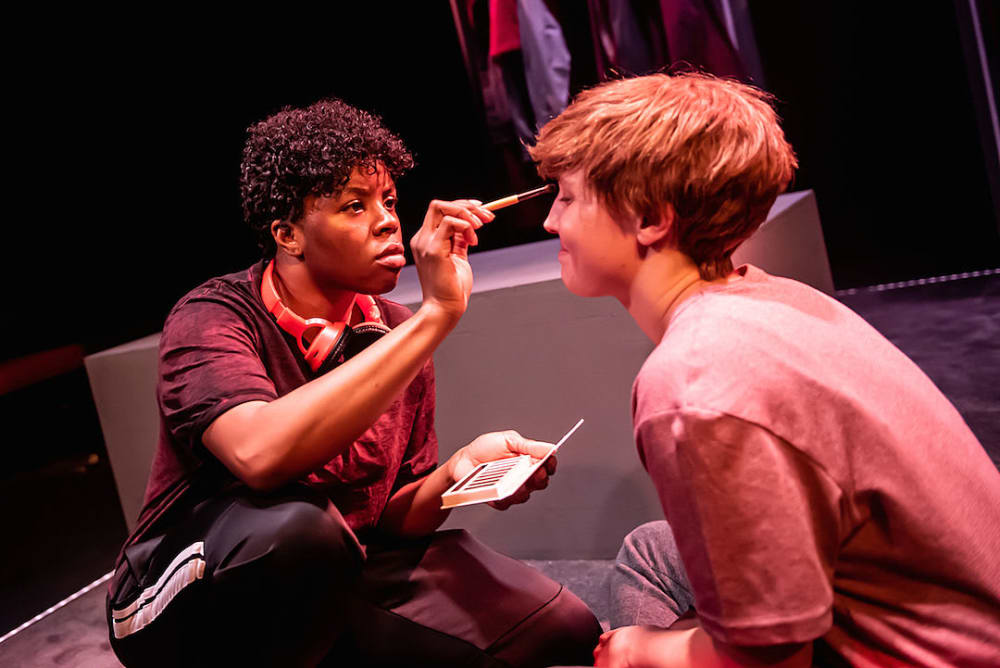 Tommy and Jordan are teenagers, boys about fifteen years old, but they are played here by women. That isn't just gender-blind casting or a way of using older performers who will look young to play what might be psychologically difficult for young lads; it is something that the writer requested. It underlines what her play is about: gender and living what feels right to you.
Tommy is off school but he isn't sick, he just can't cope with being in class. He's in his room inspecting himself in a mirror and putting on lipstick when Jordan comes in. They're classmates and neighbours. Tommy's mum sent him up: he has brought Tommy's homework assignment.
Jordan takes what he sees in his stride: "is that lipstick? Cool!" and goes on to ask if he's going to be OK to come on the school trip to Cornwall.
While Tommy is insecure, Jordan seems confident and even offers support: "I know we're not friends but you can talk to me."
Jordan's not meaning to be hurtful when he suggests, "you're too scared to tell everyone you're a fag." But that's not it. Tommy doesn't see himself that way: "I'm sorry I don't fit your preconceived notions of me."
Jordan has his own problems. Tommy from the vantage point of his bedroom window has already seen Jordan's parents rowing. They are divorcing and Jordan finds solace in vodka.
Jordan gets Tommy out of the house. On a shoplifting lark together, he steals cosmetics. Jordan steals tampons, says him mum can't afford them.
Over 80 minutes of their encounters, Lily Shahmoon's play sensitively explores their bonding relationship and self-discovery, her dialogue convincingly teenage. Helen Aluko as Jordan and April Hughes as Tommy present a reality that makes these boys believable. Though the casting underlines the performativity of gender, it is only when they take their curtain call that you remember they are female.
Ed White's direction paces its multiple short scenes carefully, letting silences take effect. Clothes racks framing an entrance form the main feature of the set, a reminder of how outward appearance projects gender as well as enabling rapid movement between scenes.
Charlie Smith's sound design is used subtly and Alex Lewer's lighting concentrates attention with a trail of LED lights tracking the developing relationship. This isn't a propaganda piece but a thoughtful presentation of young people discovering who they are.
Reviewer: Howard Loxton