Little Malcolm and His Struggle Against the Eunuchs
David Halliwell
Soggy Arts in association with Folie à Deux Productions
Southwark Playhouse (The Little)
–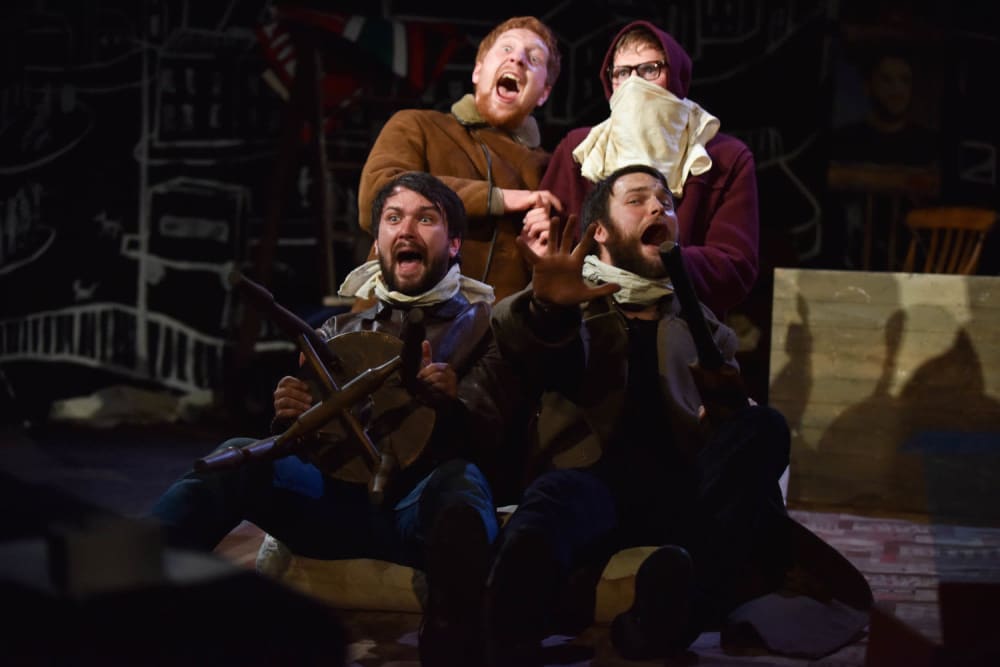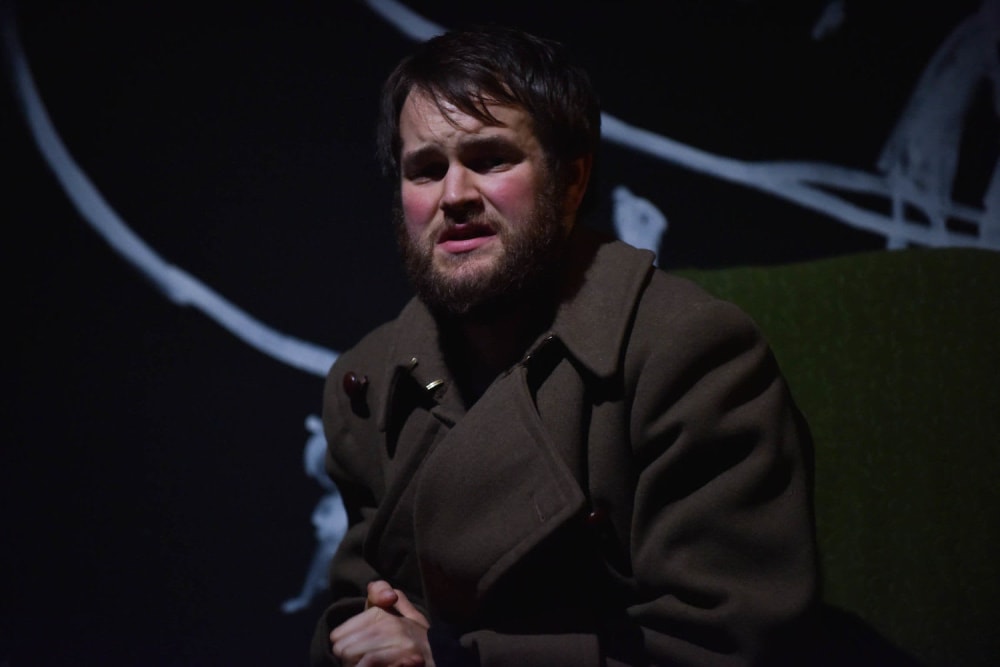 When Mike Leigh first directed this play at Unity Theatre it lasted six hours—it was cut down considerably when Michael Codron took it to the West End and that is the version seen here in a production that marks its 50th anniversary.
An important early fringe figure and promoter of lunchtime theatre, Halliwell was always a rebel and this play had its origins in his being expelled from art school in Huddersfield in the 1950s, well before the more general upheavals of student revolt.
The play echos that with Malcolm Scrawdyke, a Huddersfield student who wants to wreak revenge after having been expelled from art school. Setting up a new political party, he plots to kidnap his former Principal and humiliate him as the start to a rebellion that will give them world domination with him at the top.
Anyone who has trouble getting up in the morning will start off with a soft spot for Scrawdyke trying to work up the will power to "gerrup" and some sympathy with his rage at his feelings of impotence, deluding himself into a position of authority over the people he dismisses as society's "eunuchs".
The plot is an absurdist take on the rise of totalitarian dictatorship. Scrawdyke has been described as a "bed-sit Hitler" but director Clive Judd here presents a bearded Malcolm in an army surplus greatcoat who suggests the vindictive madness of Stalin rather than Adolf's rabble rousing (though the play was actually written before Khrushchev's "Secret" Speech admitted the excesses of Stalinism).
This isn't really political satire, it isn't aimed at particular targets, though it has a dark message about how easily people are (mis-) led as the action erupts into violence. These aren't politically motivated students, just rebels for the sake of rebellion. It is not ideas but Halliwell's torrent of words and this fast-paced production that hold the attention and intense performances from four well-matched actors put the emphasis on zany comedy.
Designer Jemima Robinson sets Scrawdyke's mattress and shilling-in-the-slot meter against black walls chalked with a Lowry-like industrial landscape: a reminder of underprivileged Northernness that introduces a style of almost comic book exposition.
The naming of their four-member-strong "movement" as "The Party of Dynamic Erection" neatly epitomises their petulant approach but the second act filling of Malcolm's "studio" squat with phallic flags and a banner created by Irwin with erect genitals in black white and red does have immediate resonances bringing swastika-swathed ceremonies immediately to mind.
Daniel Easton is a marvellously manic Malcolm, given to moments of introspection talking to and with himself. Malcolm's mates, who become followers and all still seem to be living with their mums, have an almost unbelievable naivety.
Nipple (Scott Arthur) is too caught up in his fantasy of being a writer to realise what he is getting into and, though Laurie Jamieson's Wick (the most talented according to their leader) does show some signs of nous, Barney McElholm's immature Irwin is right out of his depth and just wants to be part of the gang. It is only when a woman turns up—Rochenda Sandall's Anne—that these dangerous boy's games are put in perspective.
Their inept plotting and lack of ability to organise anything makes Little Malcolm now read more like an attack on the emptiness of student activism but it also offers a very contemporary warning about how easily things can escalate when people are at odds with the society around them. Sadly, those who today incite violence make more sophisticated plans.
Reviewer: Howard Loxton