Little Mermaid
Book and lyrics by Poppy Burton-Morgan, music by Matt Devereaux, based on the story by Hans Christian Andersen
Metta Theatre
York Theatre Royal
–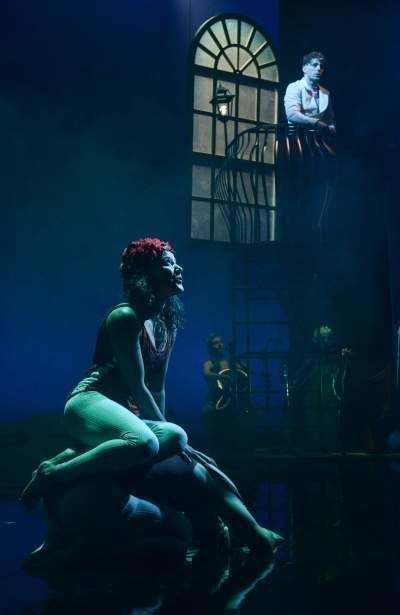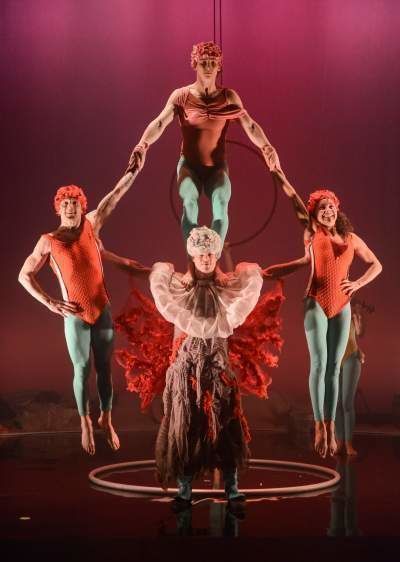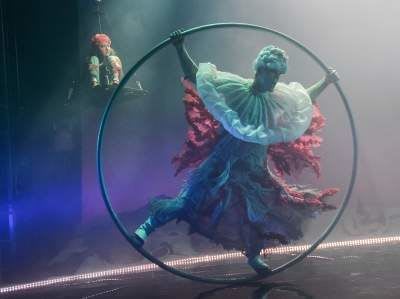 As the uncle of a two-year old niece who only recently dropped the habit of watching Disney's The Little Mermaid (1989) on a continuous loop, I doubted whether a new retelling could overcome my plummeting interest in Andersen's story. I needn't have worried, however, as Metta Theatre's latest offering re-shapes the original tale in a number of inventive ways.
The heroine, Little (Rosie Rowlands), lives under the sea with her mermaid sisters and seahorse sidekick. When she rises above the waves to celebrate her 16th birthday, her eye is caught by a dashing young prince (Matt Knight), whom she subsequently rescues from a storm.
Desperate to be with her royal love, Little visits the fearsome Seawitch—who resembles Norman Bates in full drag—and enters into a sinister pact: she can have human legs, but only if she is willing to give up her beautiful voice.
So far, so traditional. However, adaptor and director Poppy Burton-Morgan eschews the original's bleak ending (in which our heroine is turned into sea foam) in favour of something much happier and decidedly more feminist.
Textual alterations aside, the biggest innovation of this production is to take Andersen's much-loved fairy-tale and transform it into what Burton-Morgan describes as a new genre—"the Circus Musical".
One can't help but be impressed by the versatility of this multi-talented ensemble who act, sing, dance, play musical instruments and perform extraordinary acrobatic feats. There was an unfortunate fall near the beginning of the production I attended, but the performers quickly regained their composure.
At its best, the production is a joy to behold, serving up images of surprising loveliness and invention. In one striking scene, for example, Little's rescue of the prince is rendered as an acrobatic duet on a trapeze. Scenes like this beautifully capture the weightless feeling of being underwater.
Little Mermaid gains a lot from William Reynolds's simple yet stunning set design, in which the reflective surface of the sea morphs fluidly into the dancefloor of a royal palace. His romantic lighting beautifully accentuates the love that blossoms between the two star-crossed protagonists.
Despite its short running time (a mere 70 minutes), Little Mermaid sometimes feels over-stuffed. Several of the songs, while pleasant and tuneful, add little to the overall action. The seahorse sidekick—which resembled a serpent from where I was sitting—is pushed to the side-lines, and the Seawitch's backstory (which I won't spoil here) feels like a cheap plot twist.
Despite the versatility of the cast, it is clear that acting and singing are not the fortes of all the performers. That being said, I thought Rosie Rowlands was very good as Little, meeting the physical and dramatic challenges of the role with poise. Similarly impressive is Matt Knight, who demonstrates amazing physicality as the prince, particularly in one death-defying dive into the sea.
There were moments in Little Mermaid that filled me with a sense of wonder, and I would recommend this production to parents who want to take their kids to the theatre before the Christmas panto.
Reviewer: James Ballands