Little Robin Redbreast
Glyn Kerslake and Gareth Machin
Salisbury Playhouse
Salisbury Playhouse
–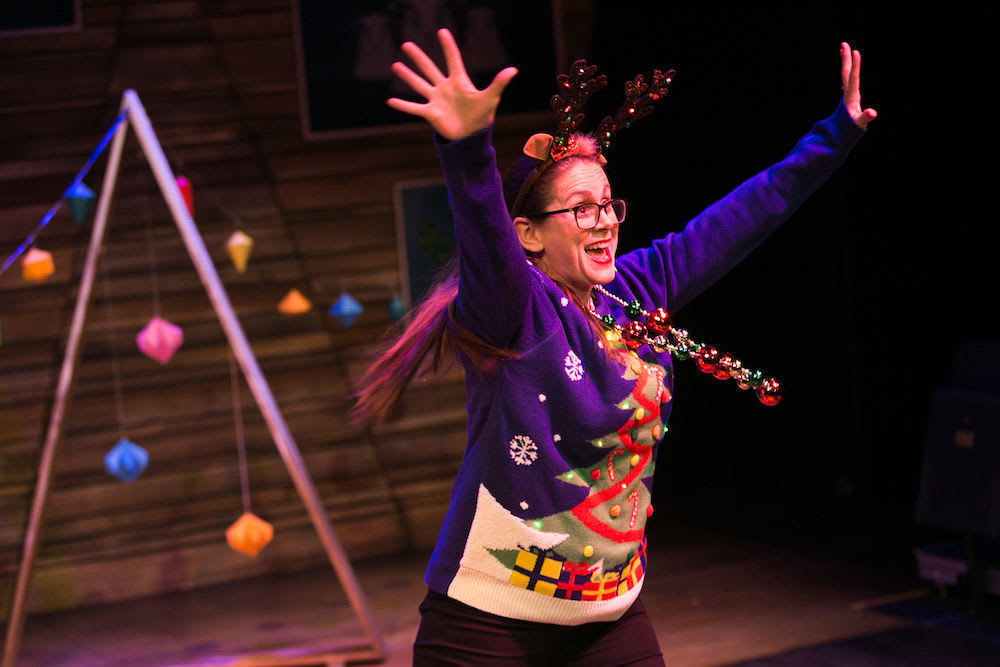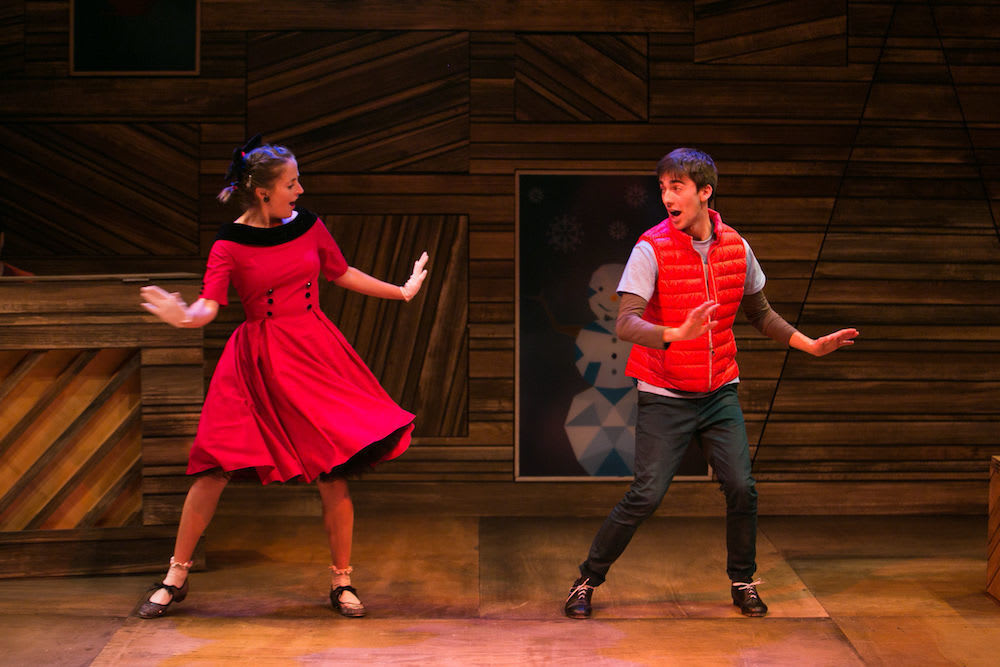 We're in Salisbury and something is happening, so wonderful, so enthralling, so hilarious, that you want to rush out, tear up the long flight of steps to the cathedral spire's pinnacle and get out there with the world's most powerful loud hailer.
"Get yourselves to the Playhouse!" you want to shout. "And take your kids! Magical things are happening there which they will remember for ever. Even tell their own kids about them when the time comes."
Yes, the main house pantomime Jack and the Beanstalk is excellent but this is something else. It takes place in the Playhouse's studio theatre, the Salberg. Four hugely talented and versatile young actors, musicians and dancers are presenting the story of what happens to Robin, an ordinary little boy, just five years old, Molly, his annoying older sister (aren't they always?) and their loving, well-meaning but busy and not always sympathetic, parents (is Robin actually correct in supposing his mother prefers the cat's cuddles to his?).
Molly (Philippa Hogg) is wonderfully irritating as she dodges Robin's attempts to tickle her and dances away while their mother (Elaine Glover) does her best to keep her family focused and together. Then there's the father (Dan Smith who also doubles as the play's musical director). And there's Robin of course (Joe Etherington) not only providing a lot of the music (which is pretty constant) but also giving us the framework on which to base our emotional reactions. His quick-fire comments and responses are a joy.
In the best traditions of pantomime, of course, there is plenty of audience participation, but most of it from toddlers (good thing we're all on the level floor) who need little encouragement from the grown-ups to take themselves into the acting space and join in the fun.
It's the first day of Advent and the audience is invited, on the instruction "Open the window," to respond with "1, 2, 3" whereupon the Advent calendar, which takes up the whole width of the backdrop, is opened, pictures appear and Robin and Molly get Advent presents.
Molly's first is delicious chocolate, which she naturally declines to share with her brother. Robin's is a picture of a robin. From his sudden appearance in a red waistcoat, we realise he has actually become a robin. And there's no real surprise when, in the next picture, he is joined by three other robins. So Robin has his family back again—or does he? He's only just fledged, after all. What happens if he falls out of the nest? Will the sight of the audience enthusiastically flapping their wings encourage—and enable—him to get back?
So many things about this performance then that will keep recurring, forcing unconscious smiles. That vast gallery of images projected onto the backdrop to bring us through Advent and up to Christmas, the snowballs (do we feel cheated that we haven't had any snow yet?), the side-splitting bit with the squirrels when Robin raids their nut hoards, the flashing reindeer, the scary cat (well they are birds) and the final image of the cathedral spire to reassure them that they're possibly on their way home.
But those people watching from the front row, beating time, laughing and enjoying themselves hugely? Haven't we seen them before? They're actually the cast of Jack and the Beanstalk from the main theatre upstairs, aren't they? Well, if anyone should be the judge of what makes a good pantomime it's got to be them, hasn't it?
And as the cast of Robin take their curtain calls, we really can't help wondering how it was possible that they achieved all they did when there were only four of them.
Darlings, you will be back next year, won't you? When December comes round again we'll all have our fingers firmly crossed.
Reviewer: Anne Hill