Little Women
Louisa May Alcott, adapted by Laura Turner
East Riding Theatre
East Riding Theatre
–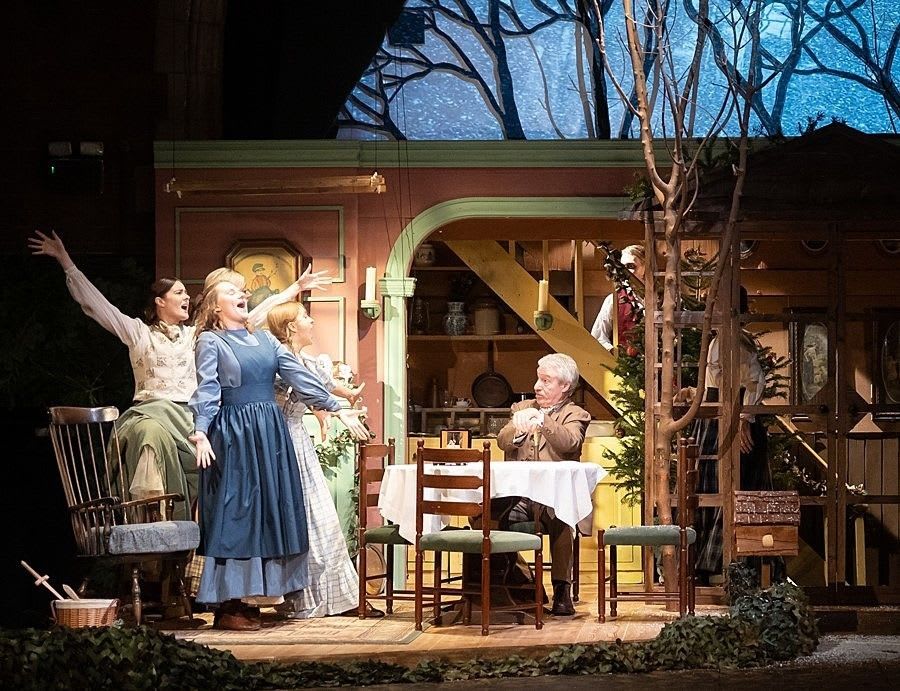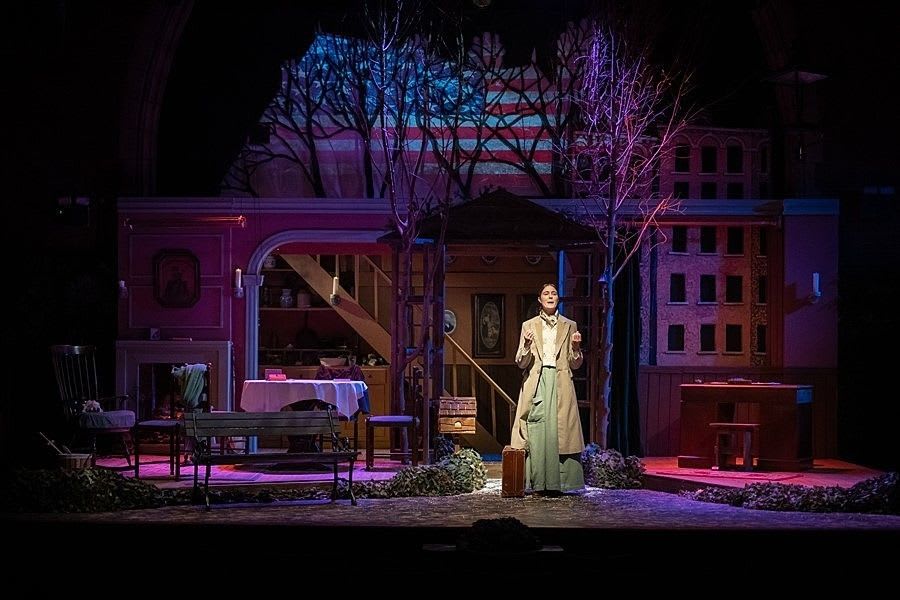 On the eve of the UK release of a new film version of Little Women, it is a timely move by the East Riding Theatre to produce Louisa May Alcott's classic for the stage. This adaptation by Laura Turner is also brand new and makes for a sparkling Christmas show at the Beverley venue.
It has been the practice of ERT, since its opening, to offer something of an 'alternative' Christmas production, favouring, amongst others, hard-edged Dickens adaptations over more light-hearted fare. Turner's adaptation directed by Jake Smith pulls no punches either in its depiction of a pro-union New England, wrought by civil war and poverty. The poverty of the March family may have a genteel dynamic to it, with their Christmas parties and modest decorations, but their encounter with the more extreme ends of poverty when they visit a starving and diseased neighbour has tragic and permanent consequences.
To encapsulate the complexities of a novel into a two-hour stage version is no easy feat, and Turner's adaptation is well-structured and coherent. As the story takes on a more sombre tone in the second half, the pace noticeably slows, but reaches a suitably romantic, though not mawkish, climax. Although I would have advised some judicious editing to reduce the number of shorter scenes, no one can fault Turner's shaping in ensuring the integrity of the plot and the depth of the characters.
The March sisters are an excellent ensemble played by Laura Mould (Meg), Laura Peterson (Jo), Louise Willoughby (Beth) and Evie Guttridge (Amy). As the central character, Jo, Laura Peterson is a standout. In turn she is vivacious, petulant infuriating and charming. Her journey from impulsive tomboy to mature and passionate novelist is the most compelling feature of this production. The energised Civil War re-enactments she directs with her sisters belie her frustration with the world that is only released once she hones and crafts her vocation as a writer. Peterson commands a character that could so easily lend itself to stereotype and overplaying, allowing us to share the journey. She never descends into sentimentality but rather conveys the complexity of a romantic and fearsome soul with impressive conviction.
As the youngest daughter, Amy, Evie Guttridge is also terrific. Her frequent clashes with Jo were filled with appropriate sibling venom until she too emerges as a sadder and wiser character, in love with the listless Laurie (excellently played by Michael Kinsey). The interplay between the sisters provides some heart-warming and sometimes heart-breaking moments, directed with a suitably sensitive hand.
There is great support from ERT favourite Richard Avery as irascible Mr Laurence, Sara Beharell as the calming Marmee and Harrison Rose as the earnest John who wins the love of eldest daughter Meg.
Ed Ullyart has acquired a well-earned reputation in his role as the ERT's resident designer. His work in this production is one of his finest sets. The March house is at once chaotic and homely, a place of adventure with its stark wooden frames and refuge with its escape-route staircase. When the scene shifts to New York, particularly innovative use is made of Philip Guston's Martial Memory which provides inspiration for the bleak city skyline.
If you prefer a little more depth to your Christmas productions, a little more emphasis on storytelling and compelling acting than spectacle and comedy, then Little Women is for you. It's a workmanlike adaptation, very well realised and characterised by some superb ensemble as well as individual performances.
Reviewer: Richard Vergette