Little Women
Louisa May Alcott, adapted by Anne Odeke
Grosvenor Park Open Air Theatre
Grosvenor Park, Chester
–

Listing details and ticket info...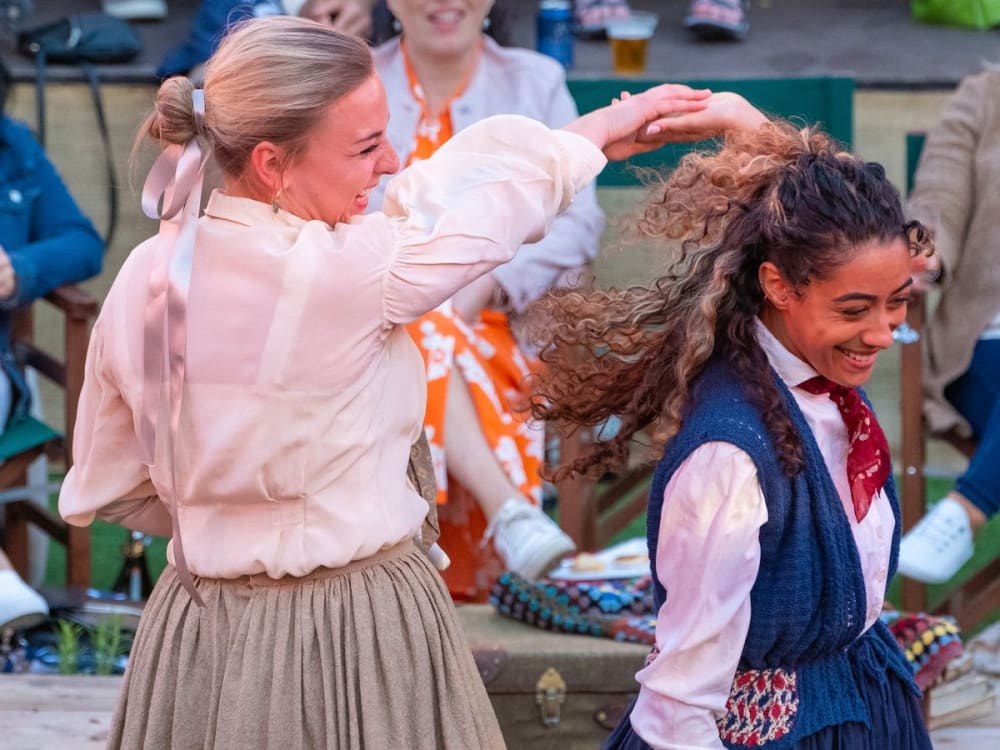 Writer Anne Odeke has taken the inspired decision to set this production of Little Women in Chester during the era of the Great War and it works perfectly.
One of the key themes of Louisa May Alcott's classic novel is independence and women's rights. As an early feminist herself, Alcott would surely approve of the relocation to a time when the sacrifices of the Suffragette movement finally saw moves towards equality for women due to the role they played in the Great War.
It is to the immense credit of Odeke that the change of location for the March family is seamless and the unfolding tale of love, sacrifice, generosity and duty feels so right in this environment. As someone who has performed in the Grosvenor Park Company, Anne Odeke seems to instinctively understand the requirements of the audience and has adapted the storyline to produce a real winner.
Paislie Reid is a vibrant ball of energy as Jo, the main protagonist in the story. Adopting the role of a free-spirited, independent woman, she is a real product of her times and the opening scene at a Suffragette rally, and the contrasting reactions to it, sets the context very well. We are in a world on the brink of war, with all the attendant uncertainties, but some aspects of life remain unchanged and these are beautifully illustrated by the travails of the March family in Chester.
All the familiar character traits from the original story are here; Joelle Brabban's feisty Amy and Haylie Jones's quietly determined Meg make for some rich scenes. Molly Madigan makes an impressive Chester debut as the ill-fated Meg and delivers some touching moments with real aplomb which underline the dominant theme throughout the story: love. For all the sparks that fly between the four sisters, there is a solid bond of real love that binds them through the turbulent period. And, if any of the sister should allow their flights of fancy to stray too far from the ground, Nicola Blackman's suitably austere Aunt March is there to keep them firmly in line.
Natasha Rickman's direction brings the writing of Anne Odeke vividly to life in this special environment and the tale feels all the more relevant for the local setting. With moments of hilarity and real sadness, along with some great musical interludes, this is a truly wonderful adaptation of the classic tale.
Reviewer: Dave Jennings