Living Newspaper: Edition 2
Ryan Calais Cameron, Si'an Chen, Yuqun Fan, Tom Fowler, Nick Gill, Ruby Holder, Emteaz Hussain, Jammz, Yasmin Joseph, Anchuli Felicia King, Tife Kusoro, Mark Ravenhill, Ruby Thomas and Tom Wells
Royal Court Theatre
Royal Court Theatre
–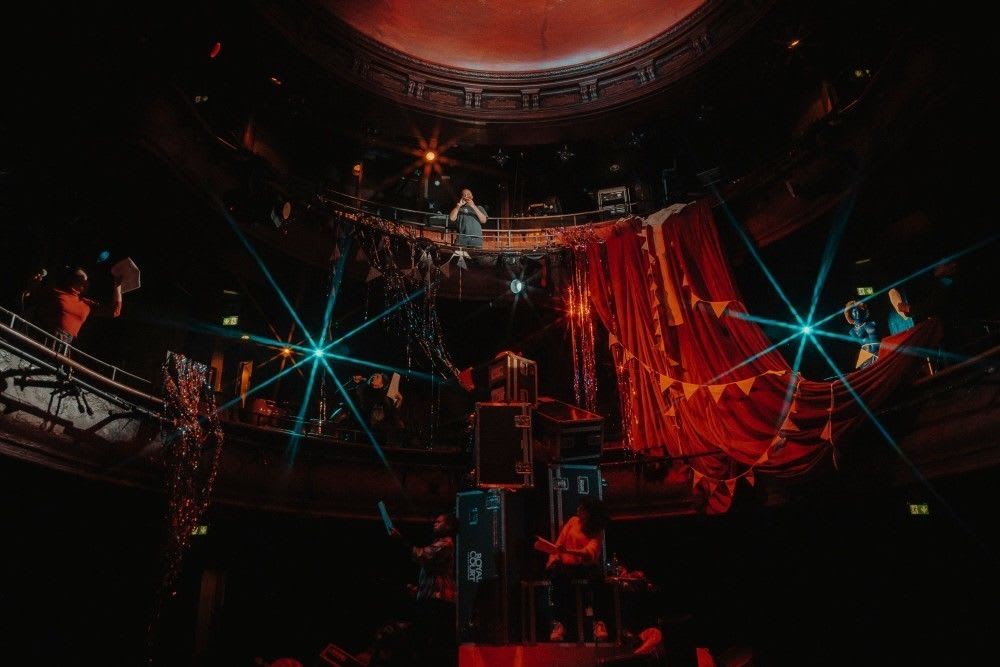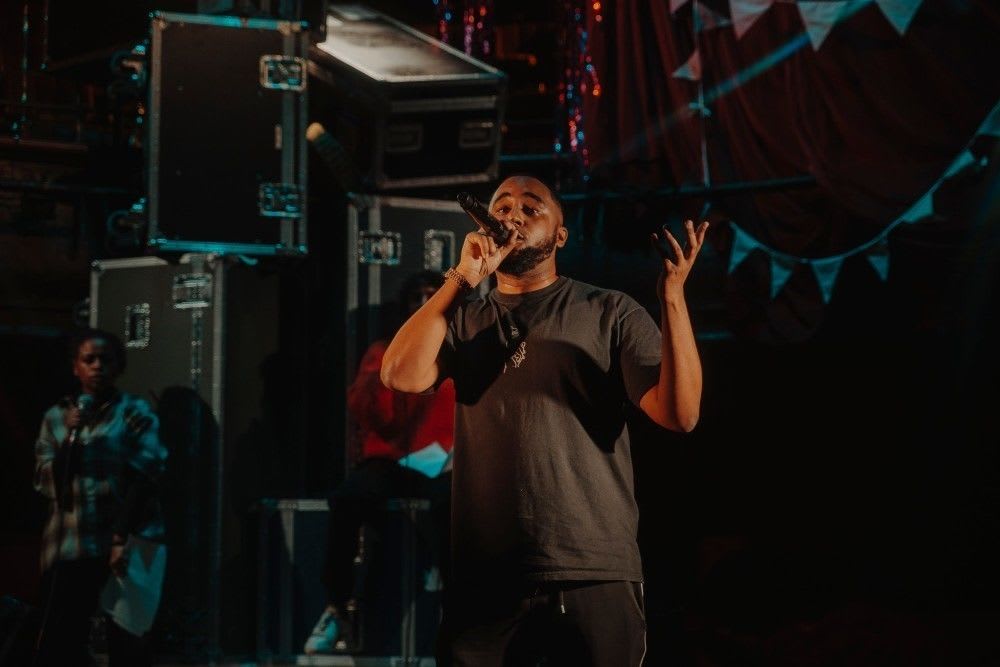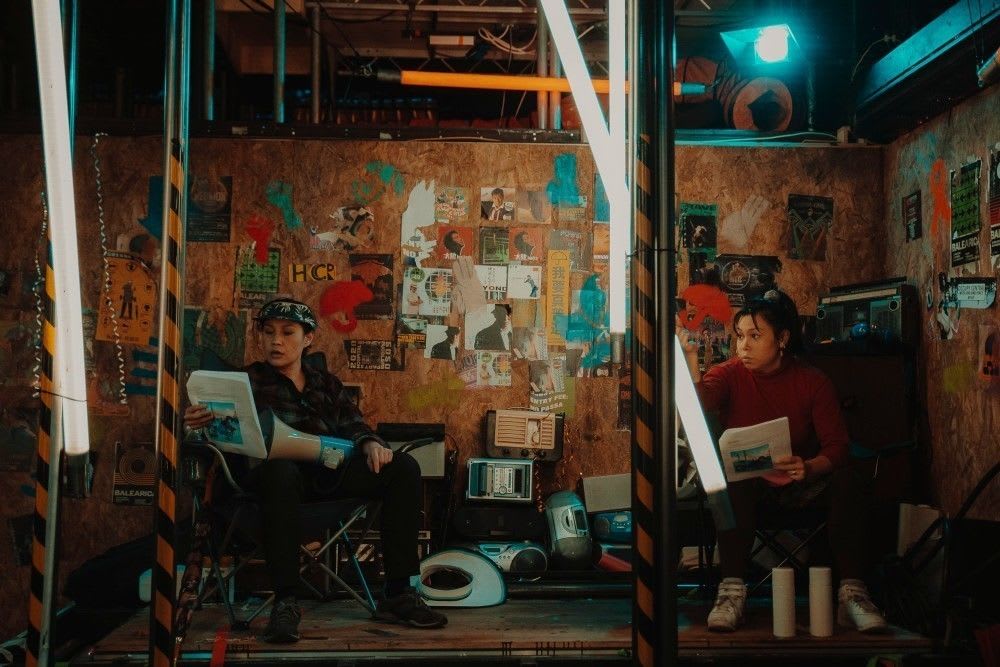 Edition Two of the Royal Court's Living Newspaper lost its live audience courtesy of new COVID tier three restrictions, but went ahead with a streamed ninety-minute performance from various spaces in the theatre.
The Black Lives Matter (BLM) movement plays a major part in this edition, from the front page lyrics of the grime poet Jammz in an opening section entitled Tory Scum, to the mourning in Ryan Calais Cameron's Blank Space of the 19-year-old Nigerian-American BLM activist Oluwatoyin Salau, who was murdered in June this year.
Jammz reminds us that the concerns of BLM are not limited to this century or this country that is "glossing over our history of slavery as we worship Winston Churchill and we rewrite history… We spend our whole lives trying to be heard but only in death we're famous."
Blood for Breakfast by Yasmin Joseph criticises the way the media misrepresents our lives. The short opening dead, robotic movements of four figures shifts into a dance of human shadows on a screen to the music of Nina Simone's "Lilac Wine" in which she sings that she lost herself "in a misty light... hypnotised by a strange delight."
The newspaper vendor A arrives to read out the titles of such stories of the day as "Boris doing clown tricks in a crushed shirt" and "someone bursting into flames at the thought of more than two genders" and "capitalism sleepily peddling us to our doom".
But A is interrupted when he rushes through the news that a girl on the way to school has been assaulted by police. C objects to the glossing over of this traumatising stream of "blood for breakfast" with nothing done to stop it, asking, "if a black man is murdered and we can't see the footage of him begging for his mother with his last breath, do we skip a global movement?"
She finds another use for the newspapers, piling them in a heap and chucking in a lighted match, "keeping us warm if these are good for nothing else."
COVID anxieties inevitably make their appearance in the show. They are there in Tom Fowler's Freedom Loving Nan when Jess's nan phones her to wish her happy birthday just as she is leaving a BLM demonstration: "let's hope there is not a spike in cases."
They are also disrupting the attempts of a couple to date in Toms Wells Ghosting.
And in case anyone has forgotten the pre-COVID issue that seemed to eclipse all others, Mark Ravenhill's cartoon section of the newspaper has a cardboard figure revealing he has had a text saying, "you have been contacted by Brexit text and trace. You must isolate forever." That scene leaves us with the image of a tiny Union Jack stuck in a turd.
In the Obituaries section of the paper, Emteaz Hussain's Strawberries takes us to a Women's Refuge and the terrible story of one young woman killed as a result of domestic violence.
To help us protest, Anchuli Felicia King's Demonstration Demonstration has women who call themselves the "Protest Aunties", giving us tips on attending demonstrations from BLM to Hong Kong and Thailand. They return later in the show to explain how those with money and power will cause riots.
We never see the young white woman in Ruby Thomas's The Weather Room, who as the camera glides across a beach scene, describes her uncertainties when she locks on at a climate protest and is arrested. Her story, which concludes with her being released to a group of supporters, is paralleled with her sister giving birth. It's a hopeful drama in a troubling time.
Reviewer: Keith Mckenna