Living Newspaper Edition 3
Travis Alabanza, Gurpreet Kaur Bhatti, Nick Bruckman, Anupama Chandrasekhar, Zain Dada, Josh Elliott, Rabiah Hussain, Sami Ibrahim, Karen Laws, Eve Leigh, Chloë Moss, Anthony Neilson, Margaret Perry and Rebecca Prichard
Royal Court Theatre
Royal Court Theatre
–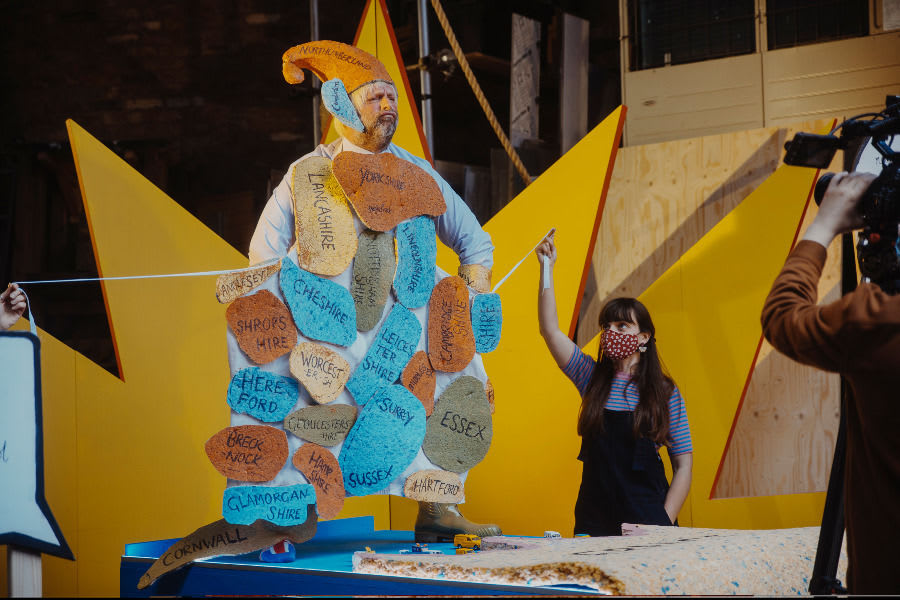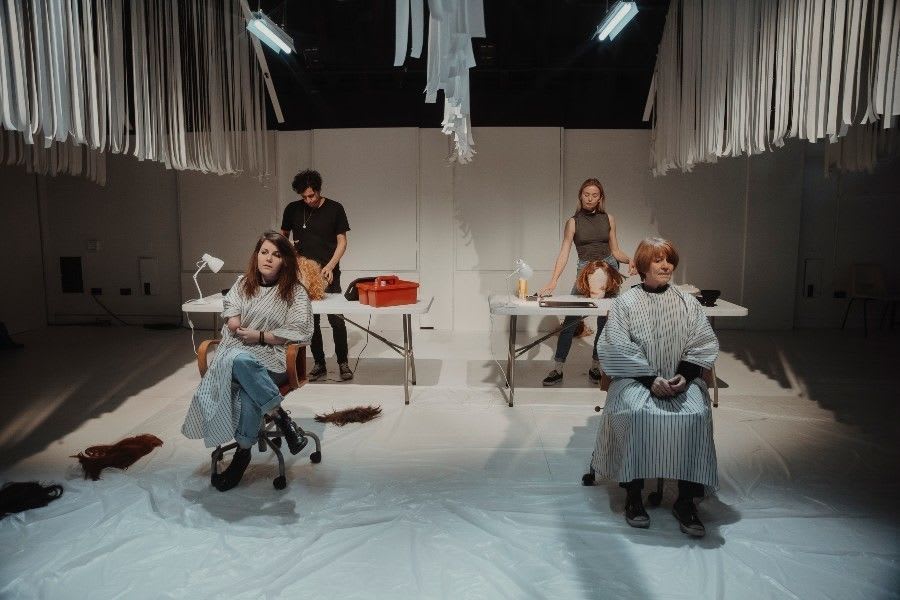 At a time when the government seems intent on banning protest that "annoy", (even Martin Luther King wouldn't pass that threshold) the politically engaged commentary of the Royal Court's Third Edition of the Living Newspaper is incredibly necessary.
It opens with Crocus of Hope, a very catchy punkified hip-hop response to the voice-over of Boris Johnson's reassurance that we are now "seeing the crocus of hope poking through the frost, both literally and metaphorically."
As if channelling the anger of those currently marching in protest at his government, they sing "you want to send our daughters along darkened streets, protected by your police. Keep your dirty hope." The chorus insists on a different reality "fuck the machine. Catastrophe reigns. Who will profit from the disaster with what comes after."
The Prime Minister's voice appears again in Rabiah Hussain's unsettling Stay Alert and Truth, Truth, Lie in which the Home Secretary Priti Patel is heard telling us she has responsibility "to end free movement of people once and for all."
In the semi-darkness behind screens, the bodies of three women contort painfully. A different voice reacts to Johnson's claim that COVID is "the great leveller" by pointing out that "the death rate among the BAME population is twice that of whites." And as we hear the sound of protest about the statues of slave owners, the bodies behind the screens raise clenched fists.
The scene quietens as three women discuss the things they need to remember when they go out. They need to "walk straight, head down. Don't look at anyone but notice everyone. Be seen and unseen. What you are really doing is playing dead and what you need is to make like I don't exist."
There are so many things a woman needs to know that a man barely thinks about. No wonder even the simplest encounters become complicated. In What Were You Hoping For? (Royal Court-ing) by Chloë Moss, the online chat of an unnamed man is peppered with buzzwords he thinks will reassure the woman he is trying to date. "He's not a twat," he explains, he's a feminist, he believes in safe spaces, "is wearing trousers in case you're worried," and has even reported two sexist men to his employer. He's so keen to impress, he fails to listen to the woman who is left with a less than rosy view of their encounter. The new man still has things to learn.
A satirical take on the television series Emily (glitched) in Paris by Zain Dada, filmed from Emily's point of view, brings us what seems initially little more than an American tourist conversation with a waiter in a French café. But as the film glitches, he speaks about events in French history that visitors rarely get to know. Hidden from their view of the River Seine is the horrific murder by police in 1961 of possibly two hundred peaceful protesters, a number that has never been confirmed because as he explains, "there has never been a historical reckoning in France."
The continuing shock of Brexit finds its way into Sami Ibrahim's The Foreign Invasion; – or – Mr Johnson, taking control of things (Cartoon of the Week) which takes as its model Gilray's 1793 cartoon of George III "relieving himself on France" with a Boris Johnson character arriving on his bike, saying "EU fuck off back to Brussels" before relieving himself on Europe, on nurses, on people in receipt of benefits etc.
Gurpreet Kaur Bhatti's Eulogy for a dead life (Obituaries) gently describes the final period of a good man, aged 91, dying of COVID who "loved Brexit, give brown people back their proper place in the structure... stop those whites from the EU coming over. They think they're better than us."
Cynicism of the majority of the electorate, whom many in theatre believe voted the wrong way in the referendum, creeps into a number of pieces. Josh Elliott and Eve Leigh's Horoscopes imagines a woman (Siobhán McSweeney) pondering the things she might say about each star sign. The problem is, she sees everyone in negative terms, but knows that "people only ask about the future when they like what they hear." Hence her predictive advice is glowingly positive.
A dangerous self-help guru glibly explains how you can become a dictator in Anupama Chandrasekhar's A Fascist's Guide to Democracy. He praises greed, lies and murder as the best way for the individual to succeed in becoming a rich "good fascist".
There's a touch of nihilism to Rebecca Prichard's She Blows LTD which takes us to a pair of murderous hairdressers who talk about how worthless people are before killing their clients.
Among a total of sixteen pieces running over one hundred and ten minutes, the political shorts also include Travis Alabanza's curious When the world ends, I hope I'm doing karaoke, an underwater visit to the polluted oceans in Anupama Chandrasekhar's Where Things Go to Die and a lift in Karen Laws's Levelling Up where an attendant wearing the badge inscribed "Making Capitalism Work" promises to take us up the class system, except of course the lift doesn't work so he has to phone the basement people to come and fix it.
When the government seems to care more about the statues of slave owners than it does about people and a supposed landmark report can declare that, despite the UK's history of slavery, colonialism and massacres across the world, it is "a model to the world" on diversity, it is incredibly important that the Royal Court has given that diversity an opportunity to reply.
Reviewer: Keith Mckenna