Living Newspaper Edition 4
Bukky Bakray, Stacey Gregg, Tanika Gupta, Ellie Kendrick, Sabrina Mahfouz, Nathaniel Martello-White, Eoin McAndrew, Caitlin McEwan, Rachel Nwokoro, Annie Siddons, Stef Smith, Caro Black Tam, Ed Thomas, Michael Wynne
Royal Court Theatre
Royal Court Theatre
–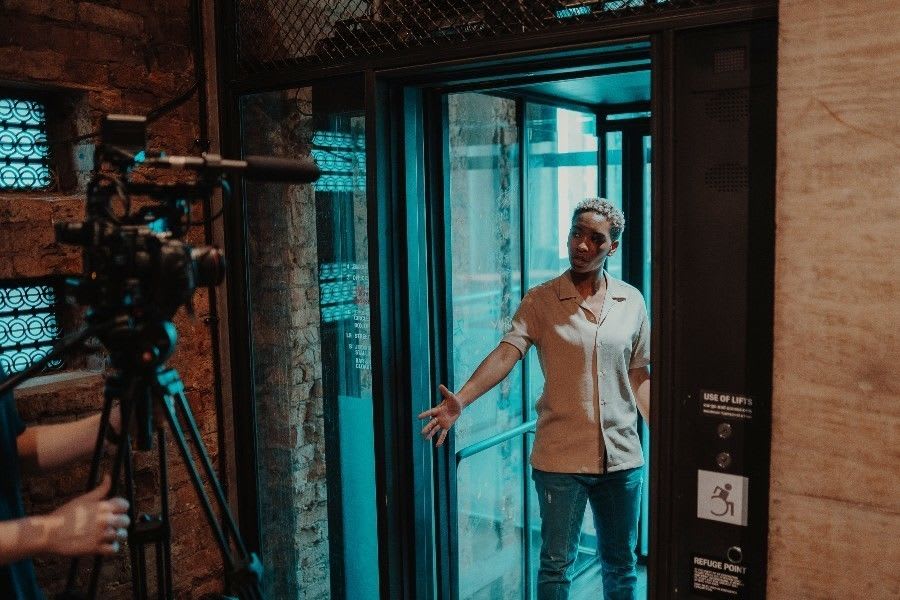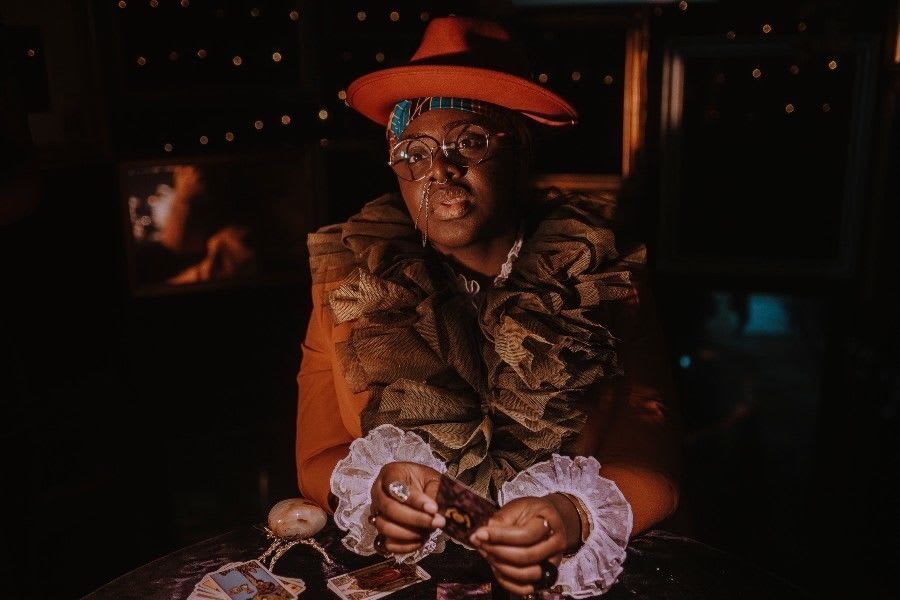 When most of the media is busying itself with the antics of the rich and famous, Living Newspaper Edition 4 is giving voice to those who are more usually the victims of the rich and famous.
The tone is set by the front page headline Crisis After Crisis We Persist with chants of "We want freedom / All your racist sexist cops / We don't need them" and a Latin American tilt to the music, which in Spanish takes us to the feminist women protesting in the streets of Lima.
Caro Black Tam's powerful Short-term memory gives us one very determined woman (Genesis Lynea), who as she walks upstairs, sticks posters and leaflets on the walls. A male voice (Ellis Howard) identified as the voice of the State tries to get her attention, insisting she "doesn't get to choose what goes up here". He suggests she change her clothes or her language or the way she says stuff. In the background, women are heard singing in Spanish the protest song "Rape is in your path" which, since being first performed in Chile, has appeared in countries across the world. "The rapist is the police... the judge... the State. Our punishment for being born is the violence you don't see." But the short-term memory of society is not just for the women raped and disappeared, but also for all those other dangers that threaten our lives, including the climate change mentioned in one of her leaflets.
There is a more poignant, reflective tone to Bukky Bakray's Train, which takes us to one woman's (Gloria Obianyo) thoughts about her Nigerian heritage and that of her friend Bisi who was born there. Although she recalls a time of innocence, she speaks of the lies told by elders, of the big boys with guns who did terrible things, of brothers and sisters scraped away and of fathers who "put their hands over your mouth".
A poetic dystopian version of the city in three voices, is conjured up in A Western Chronicle: Fragments from the Front Line by Ed Thomas which tells of "a place on the Western edge. An injustice, a colony, a land stolen." A voice reminds us that the social collapse this causes has happened before.
The catastrophe that has befallen the world in Stef Smith's Confit is never explained, but the sound of ferocious dogs warns of the dangers beyond the room where two women talk about current events. They are both uneasy, but one of them becomes suddenly incredibly angry with the world when she is cutting the meat for the dogs.
The COVID crises finds its way into a number of the pieces. Caitlin McEwan's Life's Work lets us glimpse the hectic work of the Royal Court box office in one of its pandemic brief openings. The woman (Katya Morrison), sitting at a front counter festooned with streams of tickets and piled with books, is looking out of the window wondering what the rich people passing the theatre do beyond being rich. Soon, her time is filled with phone calls, in-person enquiries, a rude customer, the extra pressures caused by a missing worker who is late back from an audition and the difficulties of not getting sick pay.
The lockdown certainly limits the work of the female sex worker (Stephanie Street) in Sabrina Mahfouz's Dots of Death. Work has to be online and, in the absence of work, there is no furlough. She describes the three times she almost died, twice at the hands of men. They weren't clients. During COVID, she prefers to avoid contact with others, so walks at night when it's quiet, even if that puts her more at risk of police. She argues that "sex workers could have saved a lot of time and a lot of lives if people had listened to us about the way police treat women." As she exercises on a trampoline composed of recycled plastic, she admits to disappointment when she learned they still release "microplastics every time you use them... invisible dots of death."
The woman in Ellie Kendrick's Friction is restless with the COVID-imposed isolation and wants to again touch strangers and "go to a queer club". She recalls the excitement of going to such clubs in years gone by, is surprised to find an ancestor sitting in her room and bonds with a young girl she finds in a cupboard.
In Michael Wynne's engaging I'm not here, a white lad (Ellis Howard) who has been excluded from his school in Birkenhead talks about his mum's guilt about having perhaps contracted COVID while driving buses and then giving it to relatives who died. The piece takes an improbable turn in imagining a white teacher insensitively apologising for the death of the black George Floyd to a class of almost entirely white youth in the most unlikely manner. He recalls laughing when she described the white kids as privileged, which gets him excluded and sent to a "knobhead school." Of course, this is the character's point of view rather than necessarily the writer's, but, except in the fevered, prejudiced dreams of tabloid writers, I don't believe any such sequence could ever occur and I have had to work on multitudes of cases in sometimes the daftest schools.
Another white lad (Patrick McNamee), finds himself in hot water in Eoin McAndrew's Internet Boy (1999–Present), when, with a bunch of others, he posts on a McDonald's web site such supposedly funny things as "We don't pay our employees anything burger" and "Mein Kampf burger". In competing with others to post "memes and shitposts", he is surprised when he gets criticised for posting a racist, misogynistic meme.
Satire takes the stage in Tanika Gupta's Mirror on the Moor, in which an irritable Priti Patel and a narcissistic Rishi Sunak compete to ask a magic mirror that bears the face of Thatcher which of them will be the next Prime Minister. But Thatcher just racially abuses them and is soon replaced by the figure of Dadabhai Naoroji, the first Indian MP in Britain, who supported the Suffragettes and once met Karl Marx. Not surprisingly, he finds Rishi and Priti a bit of a disappointment.
Given everyone in these bleak times could do with a bit of hope, Annie Siddons and Rachel Nwokoro's Signs from the Divine (Horoscopes) gives us a woman (Shiloh Coke) reading playing cards laid out on a table in front of her. She tells us that "it's unstoppable what you can do when you organise" and, referring to signs of revolution, she taps out a poem of struggle, urging us to "shake your stick mama, shake your stick."
However the "Agony Aunt" (Jason Barnett) in Uncle Agz by Nathaniel Martello-White adds to this prediction with this question and answer: "Will the revolution be televised? No, you will have to be there in person I'm afraid."
In the depths of the US Depression of the 1930s, the American Government paid thousands of theatre workers to create and perform exciting topical theatre for free to millions of Americans. That hasn't happened in the more affluent contemporary UK. Yet in the last year, UK billionaires have seen their personal wealth grow by 25 billion and Forbes magazine reports that the collective wealth of the world's billionaires grew by 60%. It shouldn't take a revolution to work out what to do with all that loose money. I'm sure the Royal Court has a few ideas.
Reviewer: Keith Mckenna