Living The Dream
Nick Cassenbaum
Bradfield College
C nova
–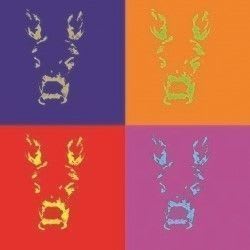 Bradfield College's Living The Dream is a bizarre theatre piece. The cast, dressed in Pierrot costumes and white faces, reveal their aspirations and challenges to face the world in this quirky, comic, satirical play.
The ringmaster and MC is controlling the action, planning mischief as she plays with the characters in the present time and then fast forwards to their life in the future.
We meet two couples as they journey through life and each has a different view of the perspective of their relationships.
There is the girl who believes that she needs to get into university in order that the rest of her life will be fine to please her parents.
Then there is the woman who is convinced that she will become rich although not coming from a privileged background.
However, the MC and her sidekick Geoff are at odds and can't agree about what happens, particularly when she works magic and transposes an actor into a carrot-eating donkey with surprising results.
The cast give earnest, controlled performances in an intriguing play.
Reviewer: Robin Strapp