Lizard Boy
Justin Huertas
Creative Endevor Office and Blair Russell Productions
Gilded Balloon Patter Hoose
–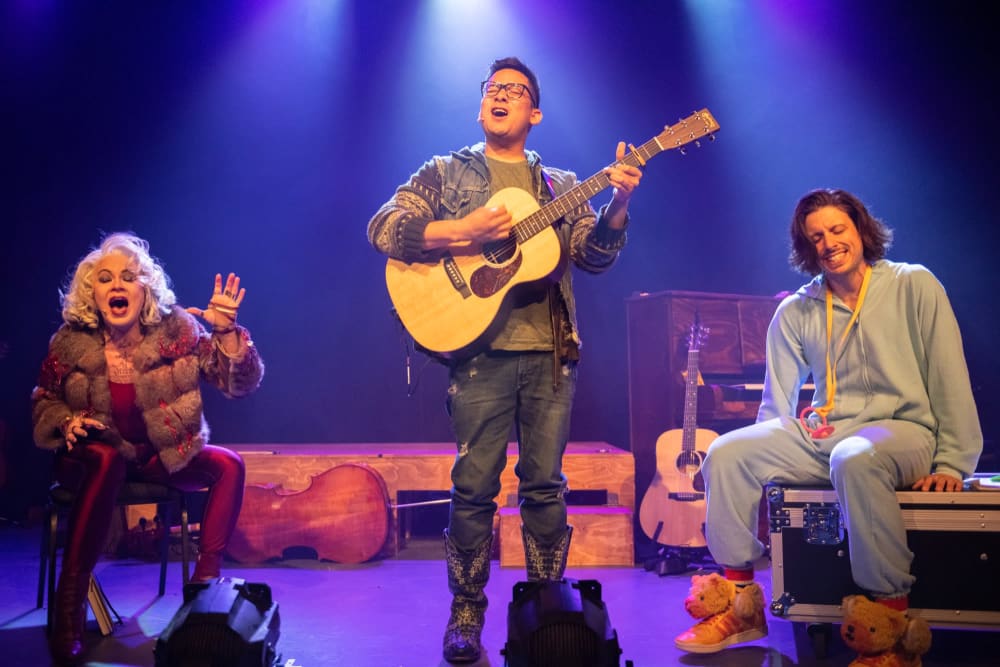 Lizard Boy is a stunning new indie rock musical by writer and composer Justin Huertas who also stars as Trevor, who was covered in dragon's blood in an accident in his playground whilst at Mount Saint Helens kindergarten.
The resulting scaly green skin that grows on his back has turned him into a loner, scared to leave his apartment. Eventually, he escapes into the world of Grindr and sets up a new profile, "looking for now."
A swift response from Cary (William A Williams) results in misunderstanding, but soon a romantic liaison begins as they become true friends. But in true comic book style, the villain of the piece is Siren, a fading rock star, powerfully played by Kirsten deLohr Helland, whose singing voice is impressive.
But will Trevor become the reluctant hero that will save the world and will good triumph over evil? He battles with Siren for supremacy in a hilarious fight sequence. In fact, there is much laugh-out-loud humour in this fast-moving production.
This story about finding yourself, love and acceptance is told with truth and fervour by this highly talented trio whose infectious, inventive indie pop numbers, played on a variety of instruments from a guitar to cello and even a kazoo, received a rapturous standing ovation from the enthusiastic audience.
Reviewer: Robin Strapp