ll Trovatore
Giuseppe Verdi, libretto by Salvatore Cammarano
Teatro dell'Opera di Roma
Teatro dell'Opera di Roma, Italy
–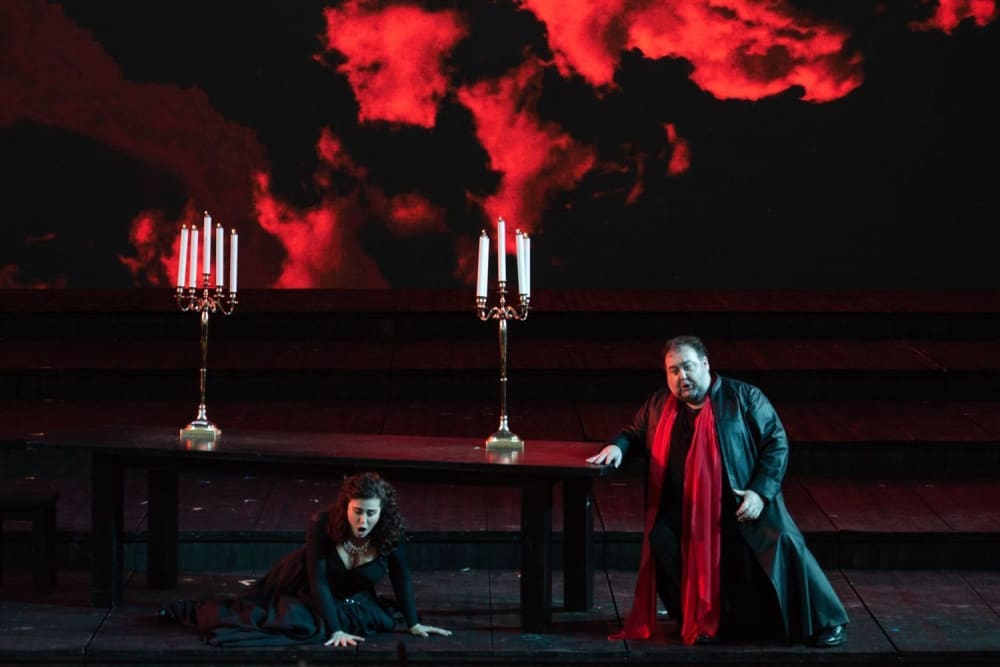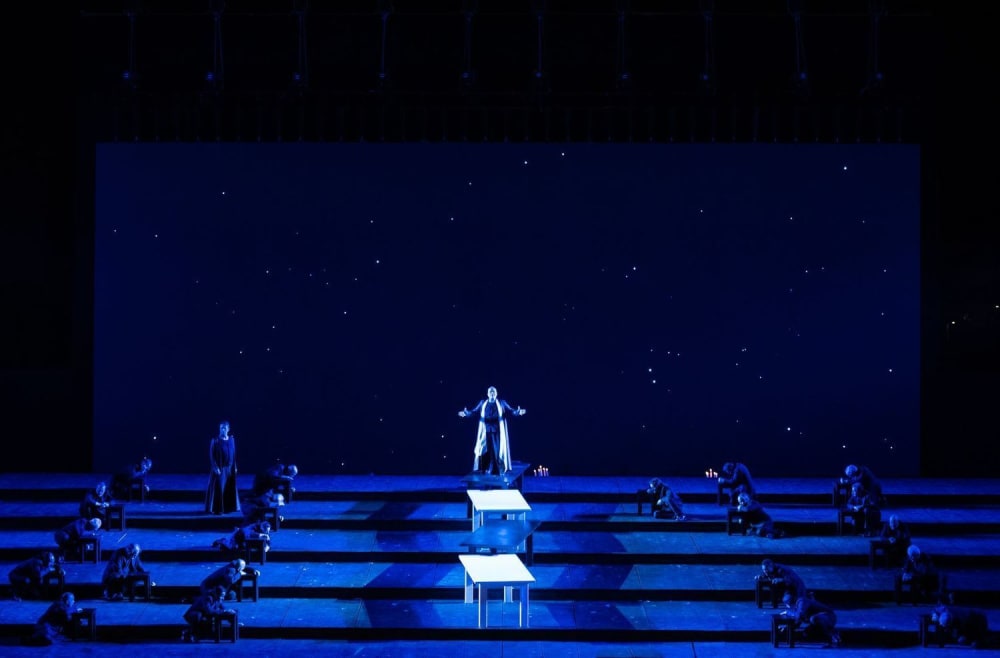 Unbridled romantic passion with a bit of sensational horror is what 19th century opera-goers liked and this is what Verdi gave them in 1853. Il Trovatore remains one of his most popular operas.
Charles Dickens, who was holidaying in Italy, saw the opera in Naples and thought it rubbish; but then nobody goes to Il Trovatore for the story, which is complicated.
Audiences go for the melodies and Verdi does not stint them. Enrico Caruso famously said all you needed for a good performance were the four greatest singers in the world.
Conte de Luna (Christopher Maltman) and Manrico (Fabio Sartori), rivals in love for Leonora (Roberta Mantegna), want to kill each other; and when one of them succeeds, he learns (too late) that the man he has killed was the brother he was separated from at birth and thought dead.
The theatre is out of doors and the stage is wide—very, very wide. There is no set, no given period. There is a flight of steps. At the back, there is a huge screen onto which are projected dramatic clouds, black and red, and burning flames. The cast is dressed all in black. The lead singers carry candelabras. Tables and stools are brought on and off for no purpose whatsoever. There are lots of unnecessary waits between the scenes.
Lorenzo Mariani's production, conducted by Daniele Gatti, lacks spontaneity and it isn't until the final act, when Leonora takes poison, that, musically, things begin to look up. The singers are not actors. Fabio Sartori is physically wrong for Manrico and he looks old enough to be Azucena's father rather than her supposed son.
Il Trovatore was staged and filmed by Rome's Teatro dell'Opera in June 2021 and can now be watched on OperaVision.
Reviewer: Robert Tanitch