London With A Perfect Skyline
Cassiah Joski-Jethi
Exploding Whale
Katzpace
–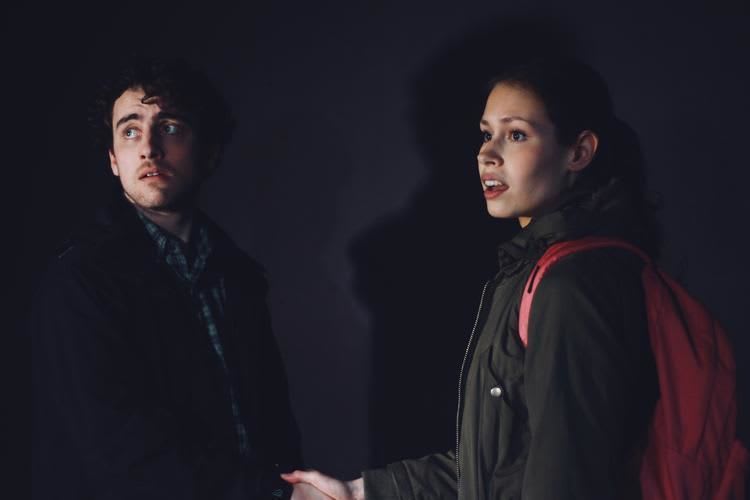 When high-flying management consultant Primrose is forced into a family reunion by her fiancé, old tensions resurface and suppressed family traumas threaten to her derail her enviable London life in this explosive new drama. With its darkly comic undertones, Cassiah Joski-Jethi's new play is an emotional watch, capturing the current zeitgeist of anxiety surrounding Brexit, new technology and identity in a fractured society.
Herefordshire dairy farmers Lana (Lily Smith) and Wren (Billy Dunmore) are thrust into an alien environment when they arrive in London to visit their sister Primose (Adeline Waby), upon the invitation of her new fiancé Linux (Jason Harris), who is eager to embrace his soon-to-be family. They've arrived on a newly created one-off day in London where all construction stops, offering a rare glimpse of a "perfect skyline" from the multi-million-pound house the couple rent from Linux's dad on Primose Hill.
After 8 years of no contact, the disconnect between them is uncomfortably apparent, despite Linux's best efforts to sow "grains of positivity". Veganism, smart speakers and six-figure salaries couldn't be further removed from Lana and Wren's tech-free life on their financially struggling farm. Joski-Jethi's witty dialogue raises some interesting questions about modern values; asking whether development is always progress and suggesting that "easier isn't necessarily better".
Beyond the societal and political divisions played out in the script, at its heart the play explores the value of family relationships. The siblings have ultimately come to persuade their sister home, but as events spiral, underlying feelings of abandonment, anger and repression emerge surrounding their childhood and the death of their mother. The elephant in the room is the unspoken tragedy of their youngest sister Ivy's visit to London several years prior. When the painful truth is revealed, Primrose is offered a choice which could have consequences for her own future family.
Exploding Whale's energetic cast create a strong sense of tension in the intimate space, and there are some strong individual performances. Waby's headstrong and passionate Primrose is well-developed as she reveals her suppressed feelings from the past, and she is well-balanced by the supposedly "kind and simple" Linux, who reveals himself to be a far more thoughtful and complex character than his fiancée realises. The dynamic between the three siblings is convincingly scripted and delivered, with some moving moments from Smith as the uptight and dutiful Lana and Dunmore as their gentle yet frustrated younger brother, who is another clear product of their upbringing.
Joanna Pidcock's naturalistic direction and Bebe Barry's minimalist production make good use of the small space, drawing the audience into the family drama. The action is cleverly divided up around the dining table with the aid of a projection screen. The nature of the disjointed videos becomes clear as the plot reveals itself.
London With A Perfect Skyline is an engaging, thought-provoking production, touching on a number of current issues that will strike a chord with audiences. Whilst there are some stereotypical elements to the characterisation, the cast succeed in finding the characters' emotional depths and convincingly weave the relationships in this family drama.
Reviewer: Hollie Goodall