Lone Flyer
Ade Morris
Watermill Theatre with Jermyn Street Theatre
Jermyn Street Theatre
–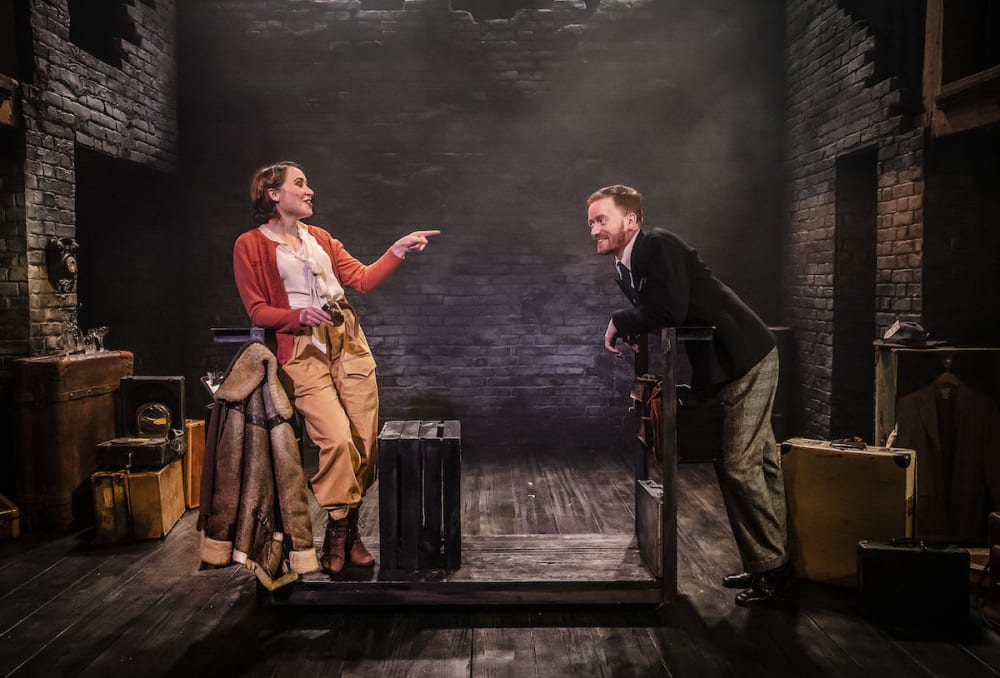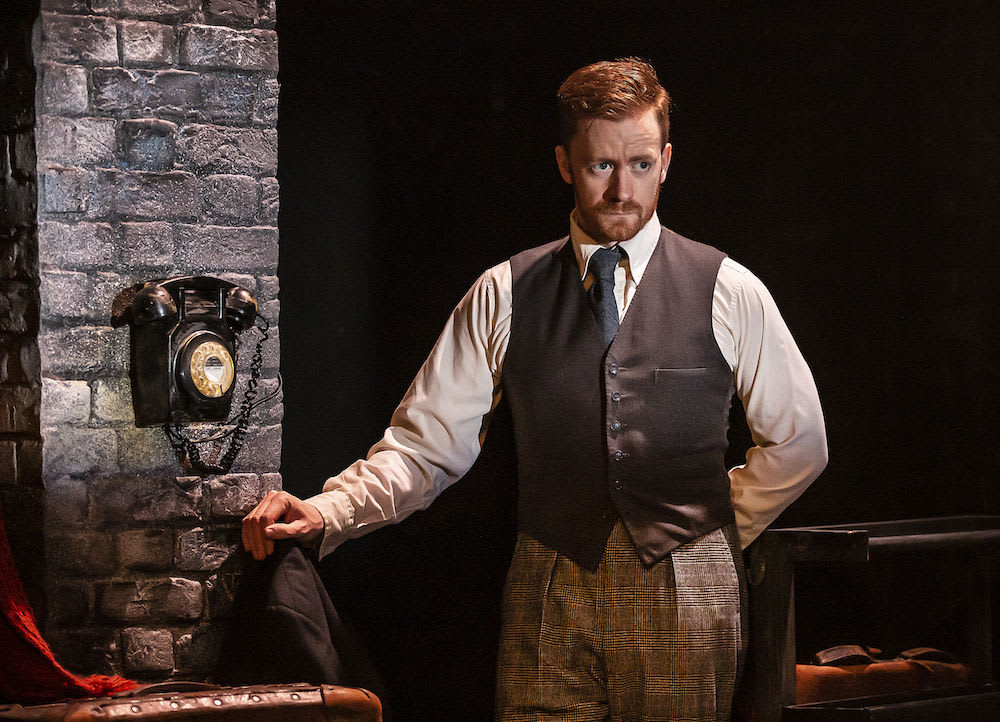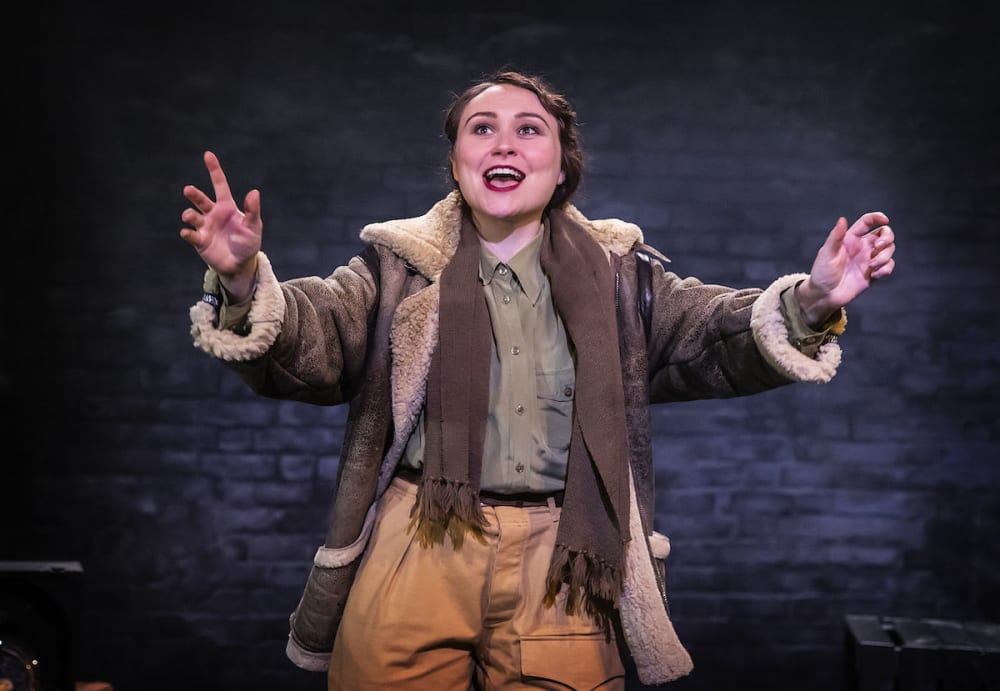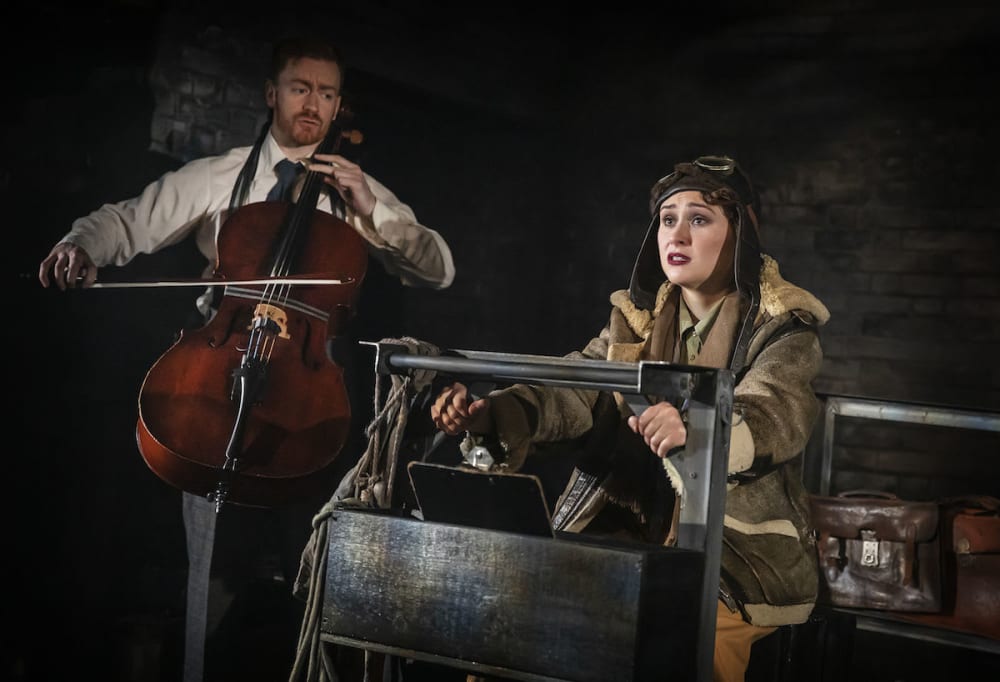 The lone flyer is record-making and -breaking aviatrix Amy Johnson, and Ade Morris's play uses her final and fatal flight in taking an RAF plane from Prestwick to Kidlington for the Air Transport Auxiliary as its framework.
It is 1941 and in bad weather, stuck in cloud, running out of fuel and, with water below which should not be there, she realises her compass is faulty and she's lost. Before she makes the decision to bail out, she revisits key points in her story, both her struggle to achieve the dream that began when she saw planes in the sky in the First World War in a world where only the rich, and rich men, became pilots, and the men in her own life.
Despite a degree in economics from the University of Sheffield, she still found herself working as a typist but, with the support of her father and of Viscount Wakefield of Castrol Oil, she not only took flying lessons but also got her first plane, meanwhile starting a liaison with Swiss lover Franz.
Moving to London (away from her mother's disapproval of Franz), she sells silk goods at John Lewis and works for a solicitor. She is more enthused by life at Stag Road Aerodrome and the fliers she meets there leading, in 1930, to world fame when she becomes the first woman to fly solo from the UK to Australia.
Hannah Edwards plays Amy with a spirited mix of northern grit and vulnerability. Donning helmet and fleece flying jacket as she climbs into the wooden trolley that becomes her Tiger Moth and other craft, a bow on Benedict Salter's cello starting the engine of Thom Townsend and James Kunisch Wiles's sound score, her eyes show us her danger but she can joke about her bad landings.
Salter plays all the men in her life (and a landlady and women friends too) including her gentle supportive Yorkshire father, Swiss Franz, Fred Slingsby who trained her and Australian flyer and Scottish pilot Jim Morrison who married her.
Continually switching the scene from 1941 back into the '20s and '30s leaves you sometimes not entirely sure what the date is, but Lucy Betts's production makes the transmission smooth and effortless and what matters are the elements of the story. Social distancing becomes part of the style, for instance making a special moment of lighting Amy's first ever cigarette without contact.
Ade Morris's script is powerfully descriptive with language that the actors clearly relish. This isn't edge-of-the-seat drama: we know what end is coming but imaginative direction and lively performances make this another treat in the Footprints Festival with which Jermyn Street Theatre has reopened.
Reviewer: Howard Loxton