Lone Flyer—The Last Flight of Amy Johnson
Ade Morris
Hull Truck Theatre and The Watermill Theatre
Hull Truck Theatre
–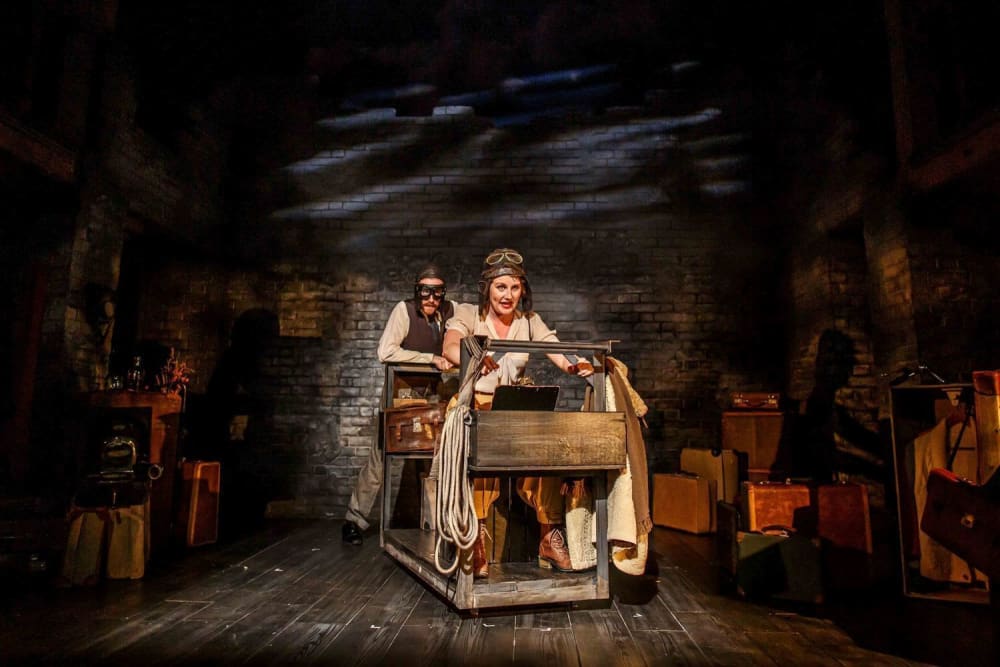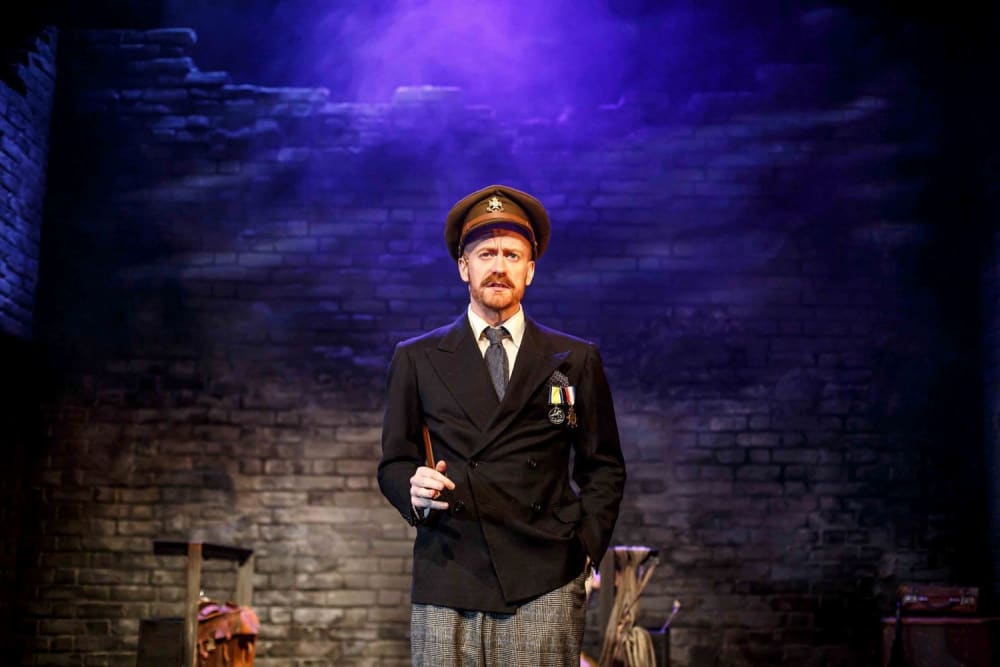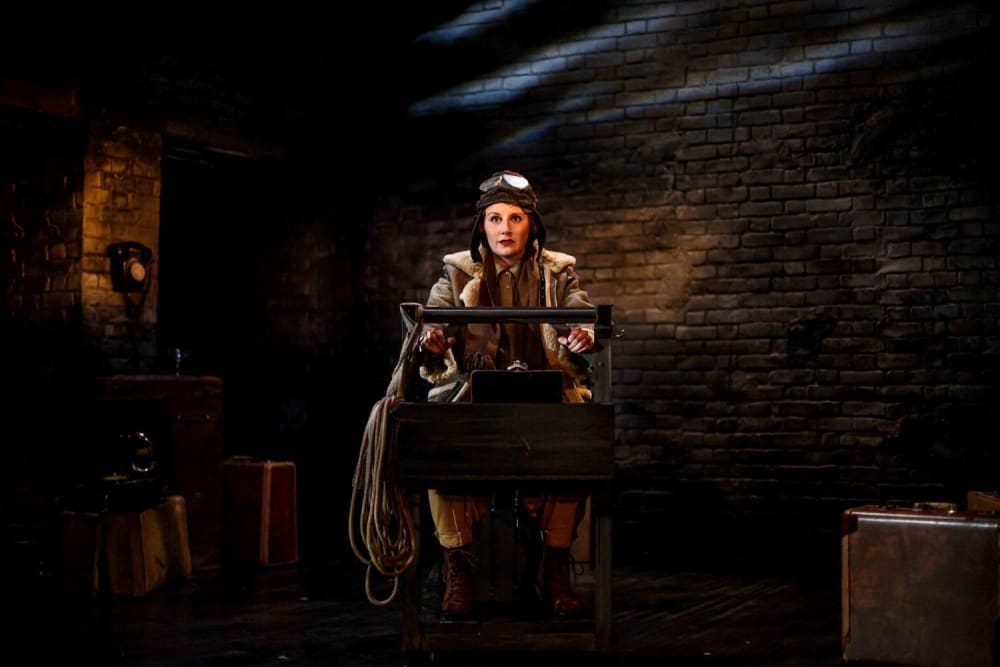 Lone Flyer, The Last Flight of Amy Johnson by Ade Morris marks the start of the autumn season at Hull Truck Theatre. The production is a joint effort by Truck and West Berkshire's Watermill Theatre, from where the show has transferred, and features Hull actor Louise Willoughby in the title role and Benedict Salter playing all the other roles and a cello. Benedict's a pretty handy guy to have around if you need about a dozen impeccably realised accents from someone who can play virtuoso cello at the same time. I've got this feeling that he probably makes brilliant pizza and has a terrific forehand as well. Multi-talented doesn't come close!
Morris's script centres around Hull-born Amy Johnson's last flight when she died after parachuting into the Thames estuary while transporting an Airspeed Oxford monoplane in 1941. Whilst the heroics of World War 2 fighter pilots are rightly remembered, it's less well known that many pilots met similar fates to Johnson, transporting during adverse weather conditions or because the planes were new and prone to teething problems. As Johnson flies to her doom, her life flashes before her in a series of reminiscences skilfully woven into the narrative of the play.
Louise Willoughby, as Amy, delivers an energetic, engaging and upbeat performance as the world-famous aviatrix. Her determination to overcome the prejudices of a male-dominated society to achieve her dreams are communicated with verve and sensitivity in Willoughby's portrayal. In this, she is assisted by Benedict Salter playing all the men in her life, including her gentle, unassuming and supportive father, the austere cheating Swiss businessman boyfriend and her eventual husband, the fellow-airman and alcoholic Jim Mollison.
Although the Heron space at Hull Truck is a large arena for a two-hander, Isobel Nichsolson's design works perfectly in the space. A series of packing cases and trunks to create the many environments of the world of the play suggest a life always on the move, always in transition, always searching. Despite the fame of Johnson's later life the 'journey' of it was a struggle and anything but glamorous as she found herself in one frustratingly dull job after another and the functionality of Nicholson's set reflects this perfectly.
Lucy Betts's production captures the romance and tension of Johnson's life with some hugely imaginative staging, maintaining a pace reflective of an often chaotic and breathless lifestyle. The structure of the play allows for this approach, delivering the narrative in short, muscular and focused scenes.
Lone Flyer was written twenty years ago and, therefore, some time before the appearance of local historian Alec Gill's biography. For all its eloquence and sensitivity, there is a feeling of routine biography about the play. Morris's script doesn't sufficiently explore the complexity of Johnson's character which Gill reveals: a compulsive liar and a woman embarrassed by her background despite her willingness to accept her father's money to fund her flying.
Footage of Johnson in Australia at the end of her solo flight shows her almost painfully articulating an artificial upper-class accent worthy of Hyacinth Bouquet. Johnson's complexity in no way detracts from her achievements, but the script for Lone Flyer could stand some revision. A less reverential and more searching portrayal would have made for a richer drama.
Reviewer: Richard Vergette