Look Back In Anger
John Osborne
Derby Theatre and Octagon Theatre Bolton
Derby Theatre
–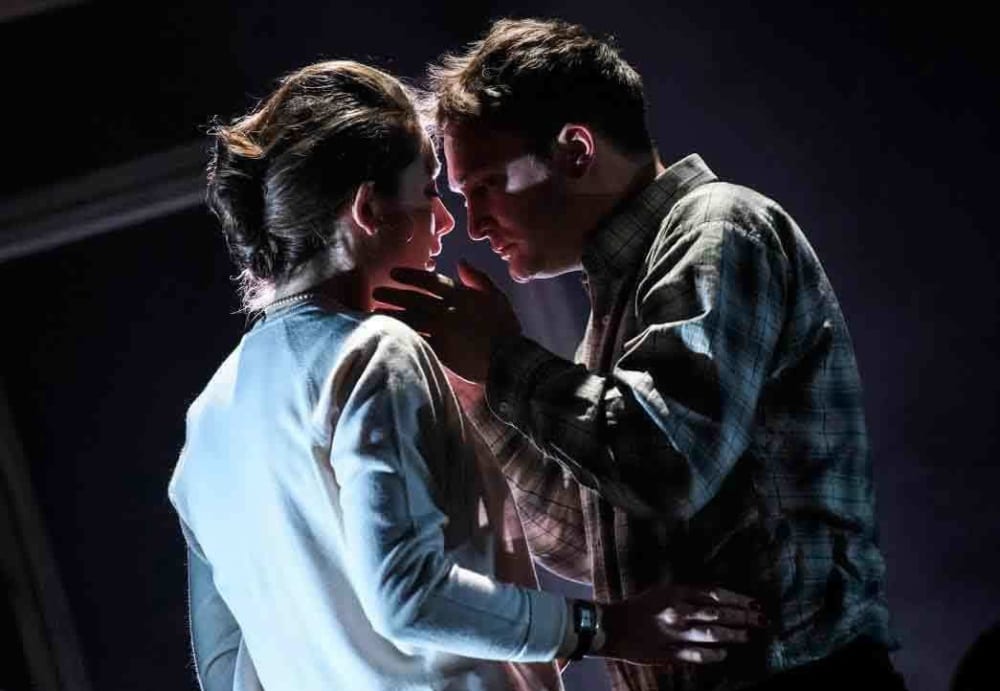 It was the play that changed the face of British theatre. Look Back in Anger was the first production to place on stage the "angry young man" of the 1950s.
There was said to be shock and amazement when an actress was seen ironing at the start of the play when it had its première at the Royal Court. Audiences had never been faced with the squalor of a cramped, one-room flat in the Midlands and three people rebelliously whiling away the hours on a Sunday instead of going to church.
Derby Theatre and Octagon Theatre Bolton are celebrating the play's anniversary by putting on a new revival of John Osborne's seminal work. On the face of it, Look Back in Anger seems quite tame these days; but some of the themes of the play—domestic violence, a lack of job opportunities and a general apathy in society—are just as relevant now as when Osborne tapped out the final draft on his Olympia portable typewriter.
Sixty years on, Look Back in Anger still has the power to shock: Jimmy Porter is a complex character who lashes out continually. Usually the people closest to him are the ones who suffer.
The play is said to be strongly autobiographical and is based on Osborne's unhappy marriage to actress Pamela Lane when they were living and working in Derby.
Working-class Jimmy Porter is married to Alison from a middle-class military family. When he was ten, Jimmy watched his father dying; he says he knew from an early age what it is to be angry and helpless.
Patrick Knowles plays Jimmy with an air of authenticity and credibility; you really believe he is so psychologically damaged that someone turning over newspaper pages noisily can send him into a senseless rage.
Augustina Seymour gives a measured performance as Alison, the perfect foil for Jimmy as she realises she is unable to live with him yet moving away is not the answer either.
The disintegration of the Porters' marriage is fascinatingly drawn by Osborne and comprehensively detailed by Sarah Brigham, artistic director of Derby Theatre, who directs with style and inventiveness.
The relationship between Jimmy, Alison and Cliff, the friend who lives in a room opposite the Porters, is also comprehensively dissected. Jimmy Fairhurst shows Cliff to be a good friend to both of them, loyally standing by Jimmy even though they often come to blows and wanting only the best for Alison.
Daisy Badger gives an impressive performance as Helena, Alison's haughty actress friend who encourages Alison to leave Jimmy so that Helena can take her place.
Composer and sound designer Ivan Stott makes an appearance as Alison's father Colonel Redfern, the ageing voice of reason who is unable to understand why young people get married when they do not love each other.
Neil Irish has come up with a clever set, the pared-down flat resembling a boxing ring where the various characters engage in gladiatorial-like contests.
Sixty years on, Look Back in Anger can still come over as a powerful piece; this revival shows what a terrific play it is and how it can speak to different generations.
Reviewer: Steve Orme