Lorca Dreams
María Caudevilla with extracts from Lorca's work
Baraka Teatro
Bloomsbury Theatre
–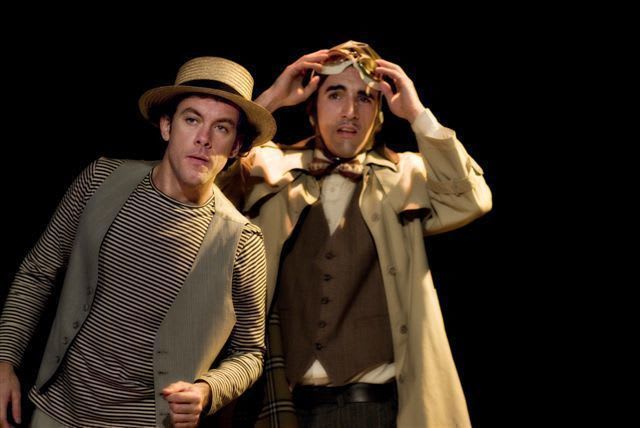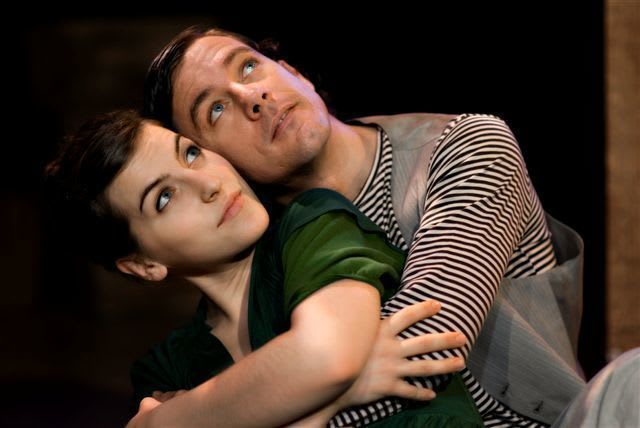 This delightful mélange of incidents from the life of Spanish poet dramatist Frederico Garcia Lorca and extracts from his work was devised with its actors.
Lorca Dreams (Sueño Lorca o el sueño de las manzanas) was the first show created by Baraka Teatro, which takes its name from the student company of which Lorca himself was artistic director in the 1930s. Commissioned by Teatro Español it played at the Arcola to critical acclaim in 2008 and has toured since, winning nominations for three awards at the Premios Max de les Artes Escéniacas in 2010, but it still stays fresh and vibrant.
A dream-like succession of episodes takes us through Lorca's childhood, his friendship with Salvador Dali, his trip to the Americas, the New York of the Wall Street Crash and lively Buenos Aires. From the moment a hand emerges from a theatrical skip till when that actress weaves goodbye and sinks back into it, Luis Escudero as straw-hatted Frederico and his colleagues José Manjón, Laura Ros, Sara Campbell and Roberto Yague present an engaging mix of pathos and charm, colour and humour.
This is a company that knows how to charm an audience; their delivery is crisp, clear and lovely to listen to even if you may only understand a tiny fraction of what they are saying. Perhaps a few moments need just a little more volume, this house is deceptively larger than it may seem. There is lovely music and delightful movement that almost takes off into ballet in one number with gale-threatened umbrellas and sometimes a touch of music hall.
It is colourfully lit, though sometimes too dimly and the surtitles for those like me with minimal Spanish certainly need to be brighter—I gave up on trying to read them, but, though it didn't help understanding, it did not stop me from enjoying five spirited performers who seemed imbued with the spirit of Lorca.
Reviewer: Howard Loxton