Losing Venice
Jo Clifford
Orange Tree Theatre
–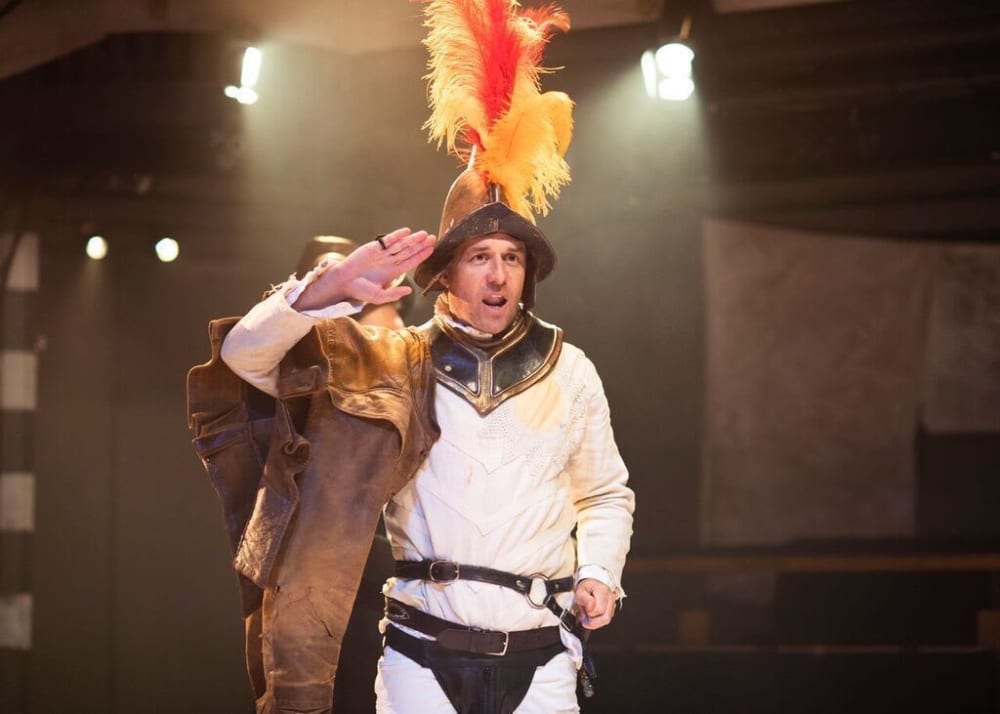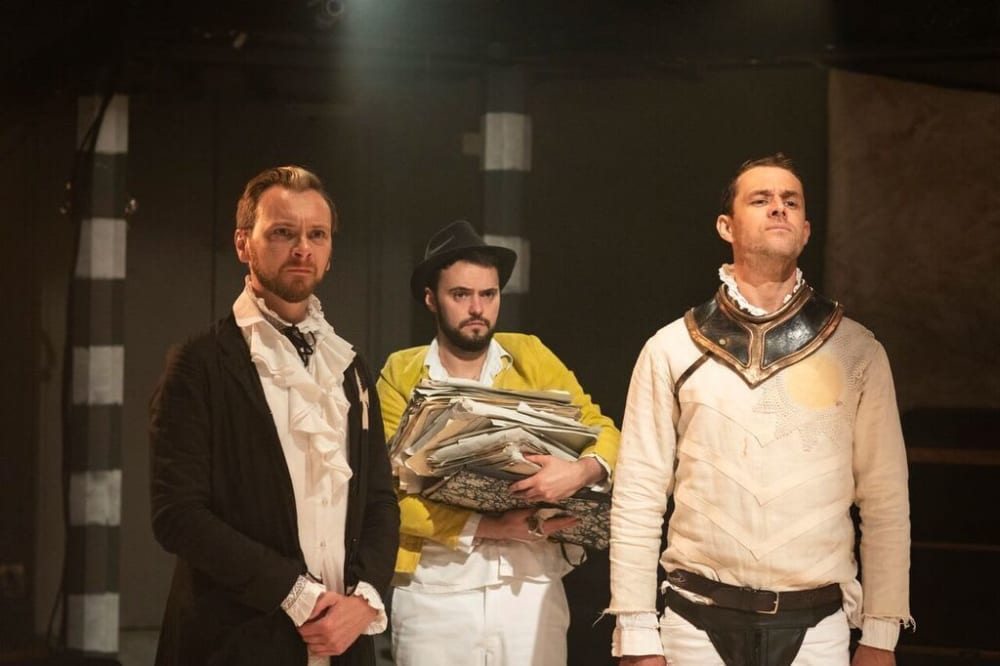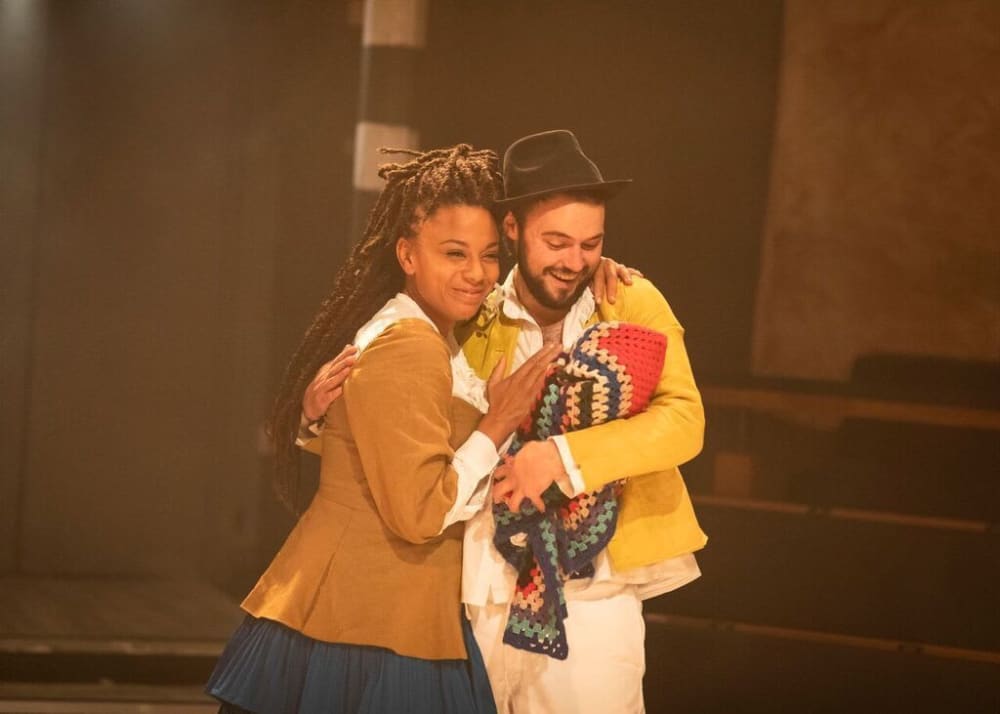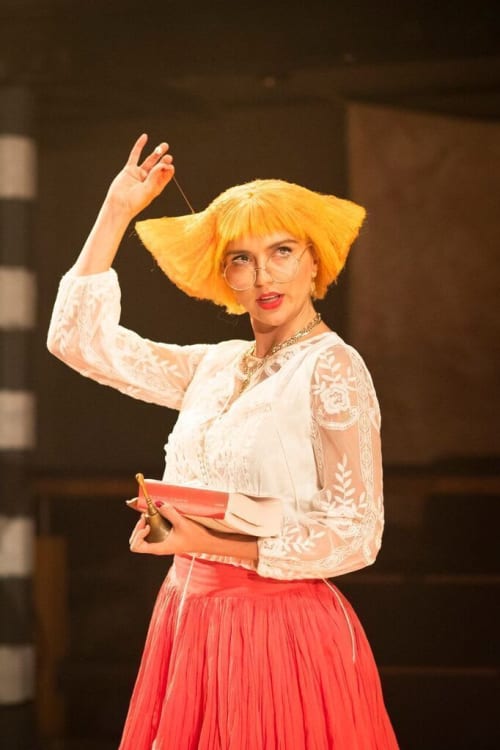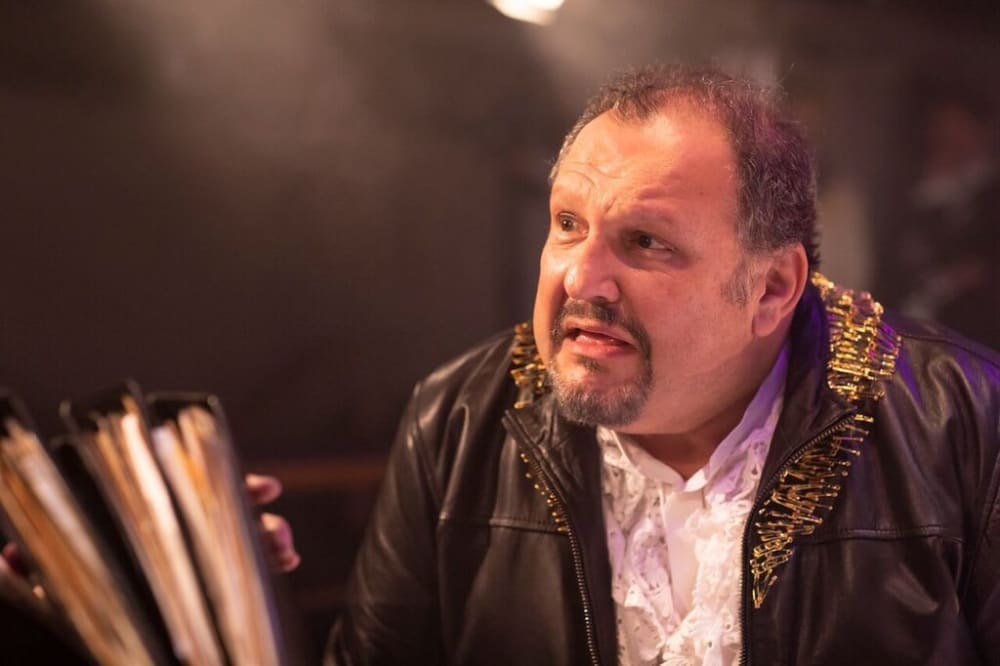 Losing Venice won an Edinburgh Fringe First when it was first presented at the Traverse in 1985 and this revival looks back to the punk world of the 1980s as well as the Spanish Golden Age in which it is theoretically set. It is a tale of a real 17th-century poet, Francisco de Quevedo, and his employer Duke Pedro Téllez-Girón, who was sent to try to claim Venice for Spain in 1618.
There are a few points where its plot coincides with history but Jo Clifford's play, written when she was John Clifford, is a bizarre oddity, a fable with a commedia del'arte vitality that feels as though the plot may be being made up in the moment, though with considerably more fluency than Quevedo can construct his verses.
Christopher Logan's posturing poet, fraught with artistic frustration, and his servants Pablo (Remus Brooks) and Maria (Eleanor Fanyinka) are living off Pablo's thieving (though Maria insists he's an honest thief) before the Duke takes them into his service. Then Quevedo is under orders to write poems on constantly changing subjects: to celebrate marriage or against it, patriotic praise and war's glories.
The Duke's just got married—producing an heir its sole purpose, but his new Duchess is not being very co-operative. When she deigns to get down to it, he can't keep it up. Like Henry Higgins, he doesn't understand women, wonders why can't she be more like a man, meanwhile the servants are at it like rabbits.
While Tim Delap's sonorous Duke Pedro, always posing as hero, wonders what women are for (apart from the obvious), his Duchess asks, "what's the point of man?" without really getting an answer.
Designer Jess Curtis sets the mood with bunting and a scatter of overhead light bulbs, costumes that combine the centuries with codpieces, brocades and conquistador helmets matched with distressed jeans. The style is perfectly expressed in the Duchess's stiffly stylized ginger wig with a delightful performance to match from Florence Roberts.
Pablo and Maria earth things in a kind of reality (though any moment they could take off in a commedia lazzi) and as Spain's gout-ridden king, hobbling on walking sticks, David Verrey is a grotesque picture of power as madness (which is one of the play's themes, along with love as farce).
When the men get sent to Venice, on the way apprehended by pirates and there trying to link up with conspiring rebels (but choosing the wrong lot), the picture of a once-powerful empire still trying to exert itself had some contemporary relevance in 1985, so soon after Britain's Falklands campaign and some might see some relevance to Brexit, but, though the play does ask some big questions, they can come later.
Paul Miller gives this odd romp a production that sparkles with performances that the actors seem to enjoy as much as the audience.
Reviewer: Howard Loxton