Lotty's War
Giuliano Crispini
Lotty's War Ltd in arrangement with Yvonne Arnaud Theatre
Grand Theatre, Blackpool
–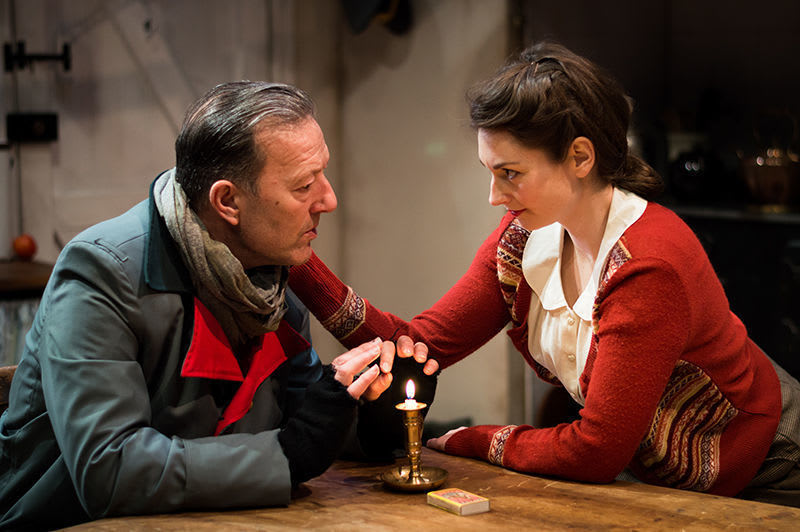 The wartime population of the Channel Islands were denied any choice over whether they became part of an enlarged Europe or not.
The German occupation of the British outpost, a sometimes-overlooked footnote to the Second World War, saw to that. Part of the mission of this play, supported by Guernsey advertising in the programme, seems determined to ensure it remains rather more centre stage in our consciousness.
Lotty's War is based in part on an anonymous diary of the occupation and imagines the attitudes and responses delivered by three characters representing the island's oppressor, the resistance, and the eponymous young woman who develops war-torn and conflicted loyalties.
In many respects Giuliano Crispini's modern play is an immensely old-fashioned theatre work, with its two-act, single-setting staging. At times, though, it also looks and sounds more like a 90-minute film drama script, particularly in its use of rapid-edit scene changes to capture quickly-developing attitudes between characters.
The simple naiveté to the plotting does at least create a sense of period. No time is wasted in introducing characters and setting up dramatic possibilities when a German general (Ian Reddington) commandeers the home of Lotty (Victoria Emslie). Through them, and Lotty's putative fiancée Ben (Mat Ruttle), the play's author also throws in a wealth of historic detail.
The story arc is predictable but plausible and embraces the loss of innocence and betrayal.
It's a potent mix of the personal and the political and owes nearly all of its ability to succeed to Emslie's central performance. For an actress not long out of drama school, she already has an impressive CV, enhanced here by a performance that sees her grow from ingénue to assured young woman without barely leaving the stage.
Ian Reddington's Nazi overlord could have been rented straight from Central Casting but this highly-competent actor, with a host of TV appearances, delivers a much more nuanced character than that.
A compact and economic three-hander that knows its audience and doesn't disappoint them.
Reviewer: David Upton