Love in the Time of Lockdown

SwanWing Productions
theSpaceTriplex
–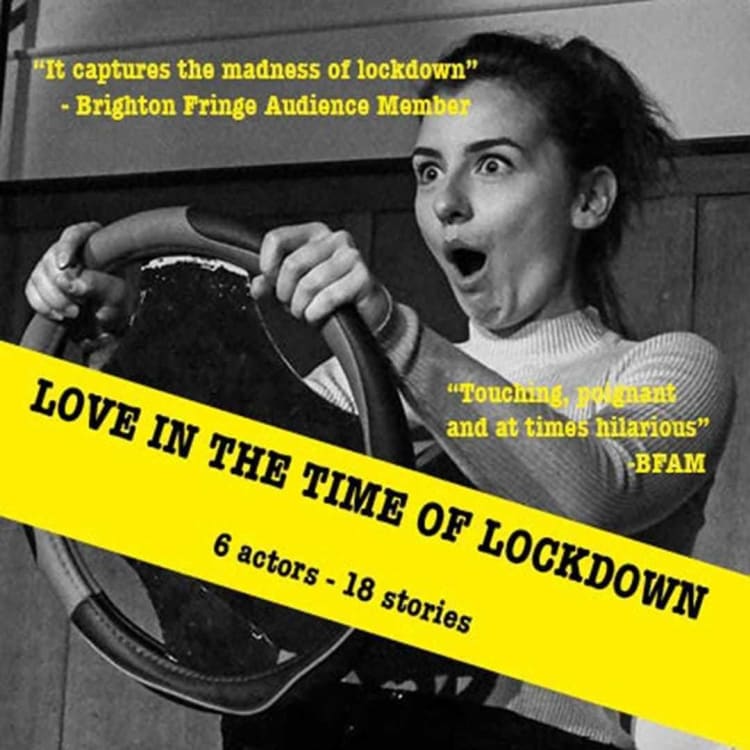 Is The Edinburgh Festival Fringe in 2021 really far enough away from the recent unpleasantness to look back and laugh at lockdown already? The coronavirus situation has not even abated, and yet, it's almost as if those strange days with most of the population crammed into their homes is but a distant memory. And yet, it only takes a few moments of Love in the Time of Lockdown to bring back bittersweet memories of things so recently consigned to the past.
SwanWing Productions has constructed a medley of vignettes, each of which will be painfully familiar through experience or anecdote, as we are led through, awkward socially distanced dates, couples who are fed up with each other's company, and even a woman so bored and lonely she begins to anthropomorphise her car.
On the face of it, it appears at first to be a sketch show, but there's more going on than simply comedy. Several of the stories and characters carry a real pathos, and muse soberly on the loneliness, the despair as well as the joys found.
It's a shame then that while much of it is good, there is a scrappiness to some of the scenes, and one lengthy episode revolving around a pair of helpline workers attempts a cross-cutting conversation that confuses and frustrates rather than complimenting itself. But it raises enough chuckles to warrant warm feelings, and a familiarity all round which might not be as welcome to recall in other circumstances.
Reviewer: Graeme Strachan