Love It If We Beat Them
Rob Ward
Live Theatre in association with Emmerson & Ward
Live Theatre
–

Listing details and ticket info...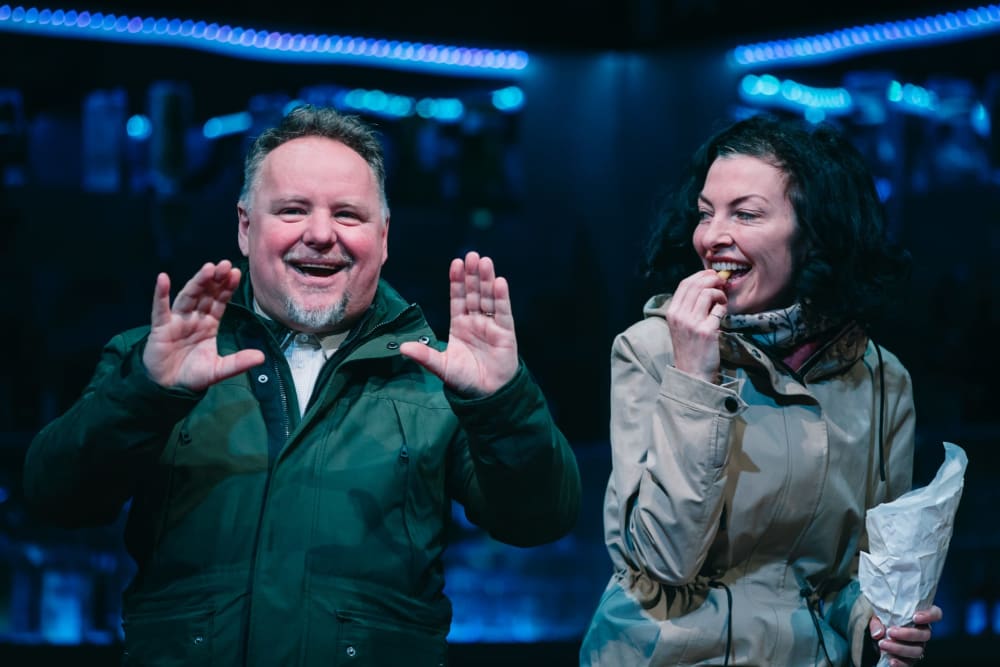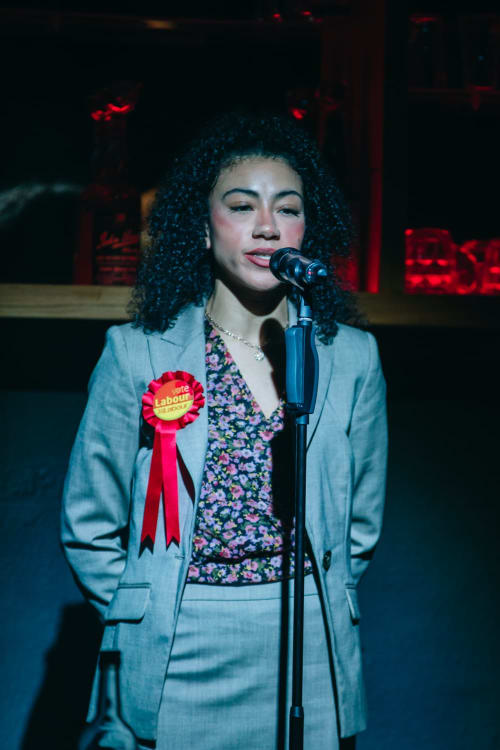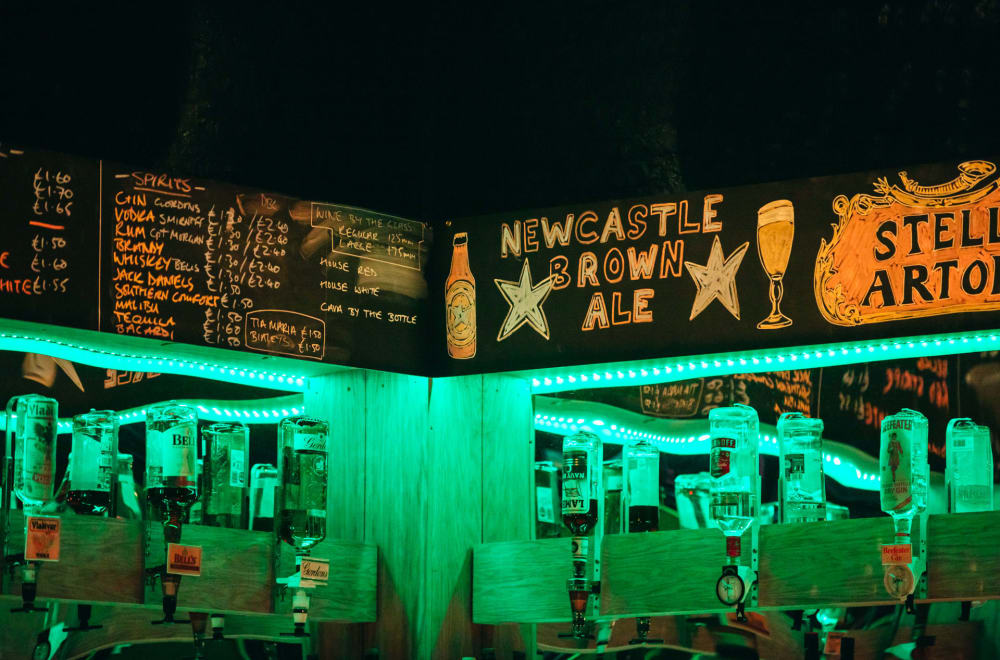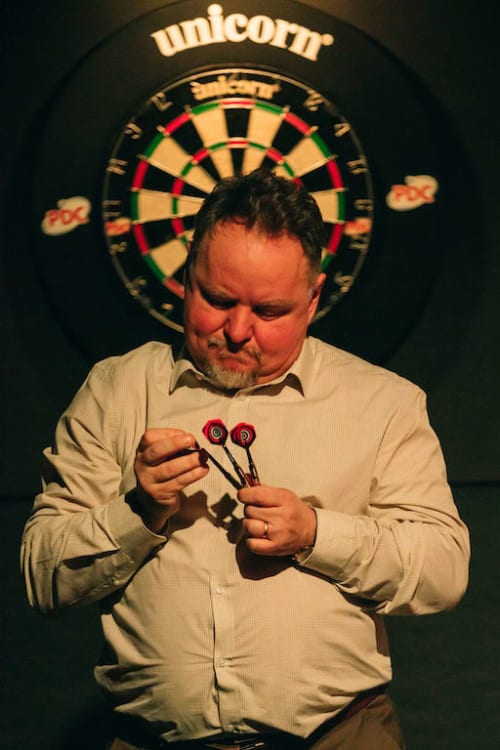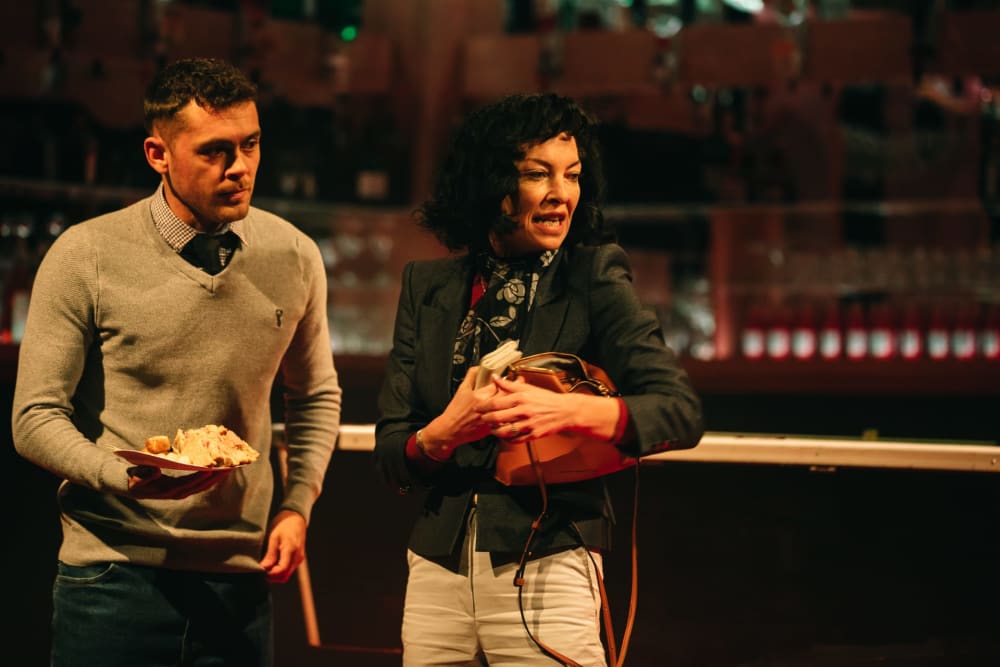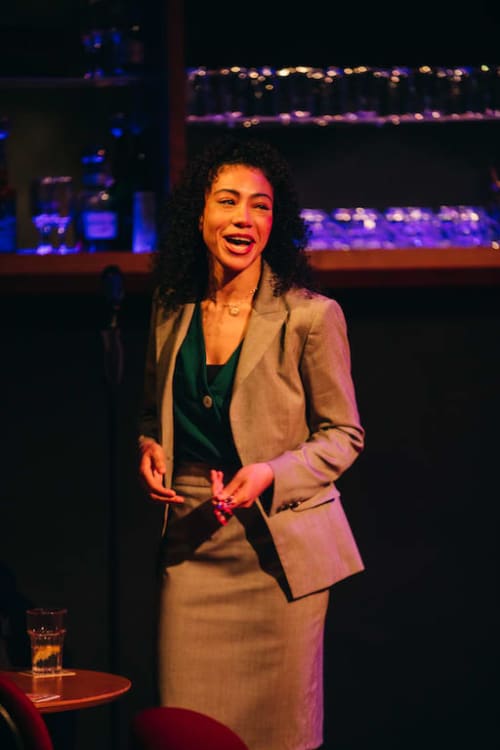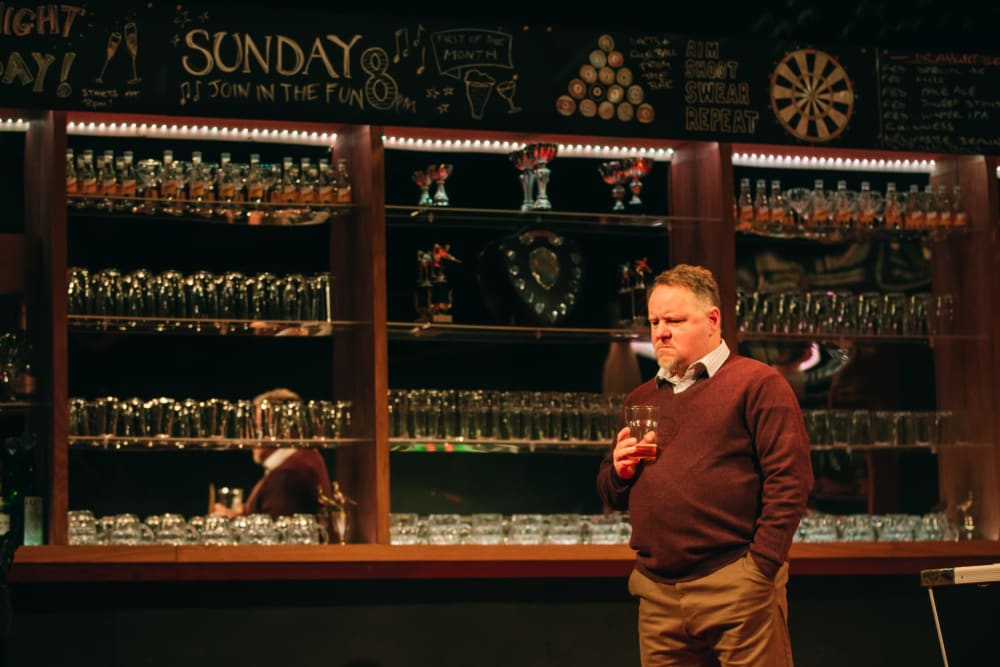 This new political drama by Rob Ward, billed as football, politics and the labour of love, is set in spring 1996.
Football-wise, this certainly hits the spot, as it was that Newcastle United Premier League season when Kevin Keegan was manager and the team could do no wrong. In the politics area, Tony Blair, with his New Labour, were gaining momentum, so hope, victory and glory seem to fill the air, so what happened? "Things are going to be different now, I promise you"—sound familiar?
The visually impressive set by Alison Ashton immediately sets the scene as you enter the theatre. A bar with two completely shelved walls filled with every type of glass and bottle and centre-stage a life-sized real pool table on a two-tiered platform. Two friends are playing pool 'discussing' football, but one supports Newcastle and the other is a 'mackim'—what can go wrong? Newcastle fan, Len, played by David Nellist, takes on Michael, played by Dean Bone, with humorous banter. This scene establishes the two characters and their crying.
Len's long-suffering wife, Jean played by Jessica Johnson, is introduced in the following scene with further details being revealed about personal connections. The fourth character, Victoria, played by recently graduated Eve Tucker, appears in a meeting with Len. Victoria is standing as a local Labour candidate which offends Len's principles, being a long-term, hard left activist; it eventually leads him to run as a candidate for a new party he forms, hoping to uphold his beliefs and not those of a soft, right-wing Blair party.
Len's great belief in education and reading is well illustrated with the enormous amount of historical facts he relates to practically any given situation. Whilst these anecdotes were delivered amusingly, I found them a great addition to the story, being a history fan, very enlightening. While this play is well written and constructed, it is also complex and far be it from me to spoil hopefully your enjoyment of seeing it by giving more details.
Ward "loves sport... and writing about it... as it means a lot to a lot of people," and "this play is a celebration of the North East". It explores the questions: what is power without principle? And what are principles without power? Politics, like sport is a passionate affair; this play looks at how these two passions can influence our lives and relationships. Set in a time of critical change in the communities and identity of the North East, which is not so different to present times, it captures a moment that defines who we are today. He has a memory of Keegan crying out "love it if we beat them", hence the title.
The play is also much deeper than that, offering much humour, comedy and extremely touching moments. It has the ability not just to offer an entertaining story, a slice of history, but also to make you laugh and cry. The strong acting enriches the scenes, with direction by Bex Bowsher keeping up a good pace; quite a fast-moving first half balanced with more space to breathe in the second half. The experienced Nellist gives an outstanding performance, as expected, along with the convincing Johnson. Bone delivers a great counterbalance for the others to play off and Tucker, appearing less complicated on the surface, gives further variation to the scenes. All four characters have big backstories which unfold as the play develops.
The actors cope well with the restricted acting area as the centrally placed pool table occupies the majority of the stage. As a shoe aficionado, the modern boots attracted unnecessary attention, especially as the stage is so close—were they around 27 years ago? It is heartening to see characters pour real liquid and actually drink it and eat items, not mime, and some scenes played out in the auditorium made one feel more involved.
Ward says, "this play is for everyone… it is about passion, desire and hope." Hope is an emotion we all can aspire to, and I hope you get the chance to see this play.
Reviewer: Anna Ambelez