Love on the Tracks
Richard Attlee
The Watermill Theatre with Big Olive Productions
The Watermill Theatre Newbury
–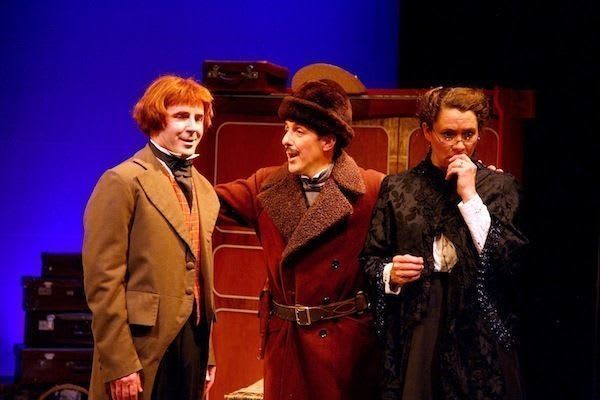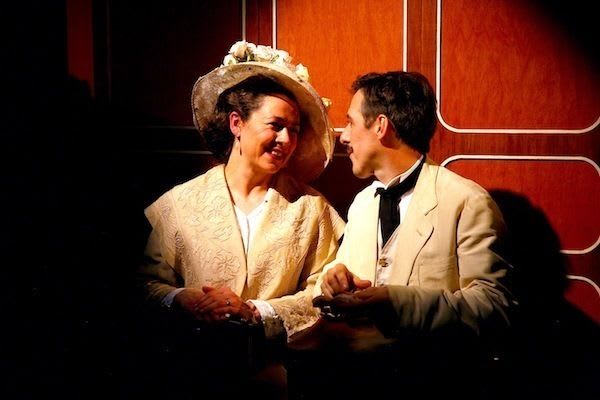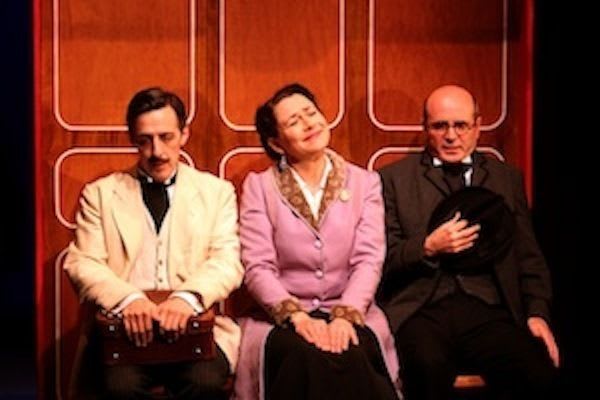 The Watermill Theatre's Love on the Tracks is impressively written by Richard Attlee, who is no stranger to the Watermill's stage and perhaps best known as playing Kenton in Radio Four's The Archers.
Inspired by Anton Chekhov's comic short stories it is an absolute treat, a truly first class production filled with ingenious action, impeccable acting and inventive direction by Michael Woodwood.
The frenetic opening sequence set in Moscow's railway station in the late 19th century is a frantic hive of activity as porters load suitcases; passengers scurry to find their seats, in a silent movie montage, as an eclectic mix of characters are revealed all determined to make the long train journey to Yalta.
With a gust of smoke the train starts and the passengers settle down and slowly reveal their individual stories as they interact with each other. The excellent cast of three Richard Attlee, Paul Bigley and Sioned Jones change characters at the drop of a hat including an alcoholic ticket inspector, nervous lover, spirited widow, French governess, autocratic aristocrat, army officer and a myriad of others, each one perfectly formed, a true masterclass in acting.
It is all delivered at a cracking pace with the actors doing their own scene changes at break-neck speed with suitcases becoming a writing desk or a tray of patisseries. The simple but resourceful set design consisting of moving panels becomes not only the train but also all the other settings.
The comic vignettes, in the best Russian manner, have themes of infidelity, unrequited love, murder, suicide and debt at their heart with some wonderful sharp witted one liners such as, "So she kissed me and I kissed her back"—"her back?" is the quick response to the delight and rollicking laughter from the audience.
The final scene is reminiscent in style to Brief Encounter with an uplifting ending in what was an enchanting magical production. Highly recommended.
Love on the Tracks starts an extensive rural tour of Berkshire, Wiltshire, Buckinghamshire and Oxon.
Reviewer: Robin Strapp