Love, Sex and Apps: Border Control and The Tinder Game
Michelle Sewell
Over Here Theatre Company and Scotch Bonnet Theatre
The Bread and Roses Theatre
–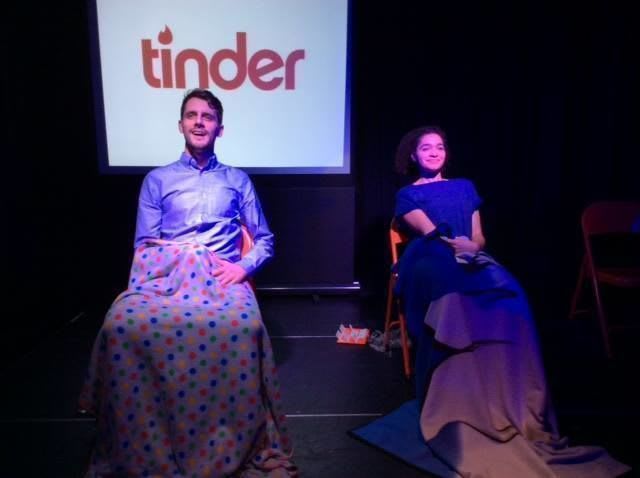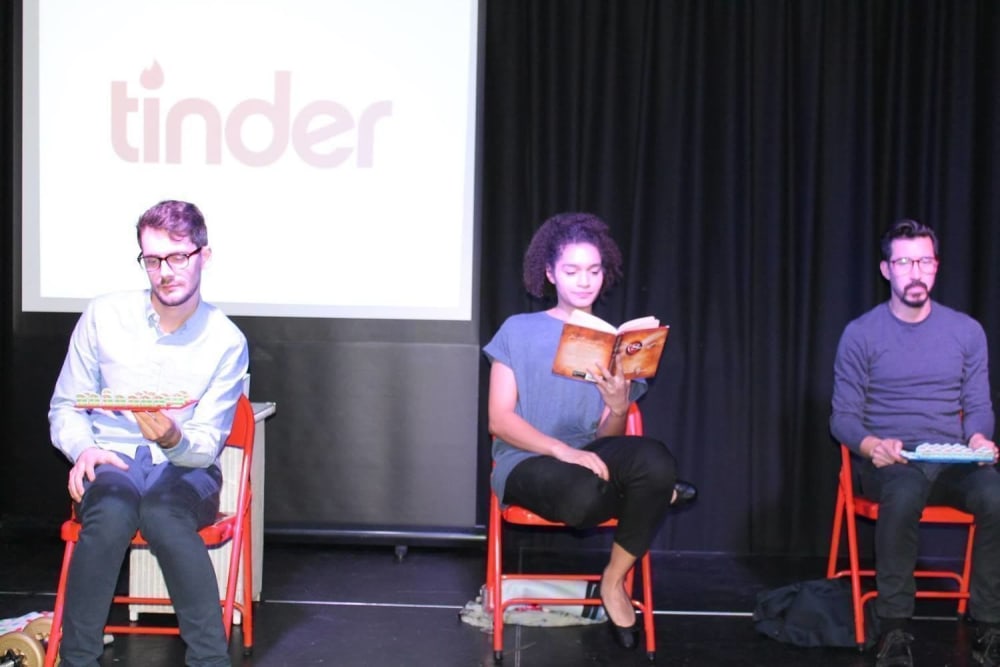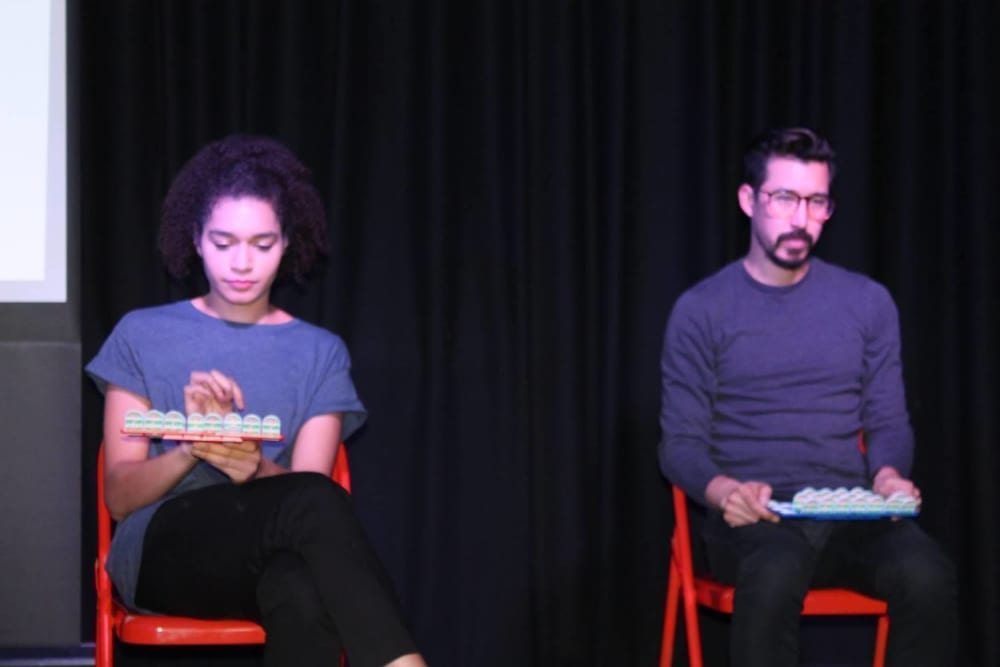 Michelle Sewell takes a wry look at some of the rules used to assess relationships in her plays Border Control and The Tinder Game.
In the twenty-minute Border Control, three UK immigration officials sit at a table shuffling through the casework of Yasmin who was born in Morocco but is seeking to remain based on her marriage to the British citizen Edward Frost.
Each year, thousands are faced with this process. Government statistics show that 36% of family-related (mainly parents and children) applications are refused. The moral panic around alleged sham marriages has made the Border Agency more intrusive and often very cruel.
The three officials take Yasmin's case through the convoluted set of rules that assess whether her relationship measures up to precise requirements of income, savings, and evidence of partners living together for an extended period. They also make judgements on the corroborating material of e-mails and social media activity.
They show little sympathy for the married victims of this assessment, and it is only when two of them make a discriminatory ruling against Yasmin that we see a flash of disagreement from the third who points out they are treating women differently than men.
The longer second play, The Tinder Game, is a lighter, often amusing look at online dating. The central character Liz says, "It's just shopping for sex," and certainly most of the characters make that their priority.
Tinder was only launched in 2012 but by 2016 it was estimated to have millions of users.
It allows people to post a picture of themselves with some details, and look through the pictures of others living nearby who might match their preferences. Swiping left discards the picture. Swiping right indicates interest. If two people have swiped right on each other's pictures they are allowed to message each other.
Most use Tinder for casual encounters and the show mirrors this in a series of short scenes, along with projections onto a screen of messages and profiles. Occasionally, two actors step forward to spoof some of the online rules.
Liz (Olivia Onyehara) is shown communicating with and going on dates with a number of odd men, none of whom she intends as anything serious.
However there are variations in the way the characters use the Tinder app. James (Geoffrey Wolfe) simply swipes right every profile picture, resulting in a response from another male. Aaron (Jay Oliver Yip) uses the app to get himself someone to play the board game Guess Who.
The encounters are generally funny, but one sequence reminds us of the potential dangers of dating a stranger. Liz is taken to an isolated spot in a van that contains a mattress. The man assumes they will have sex and becomes very insistent despite her hesitations and request to be driven home.
No one really finds a relationship amidst the Tinder roundabout, though one pairing does by the end look surprisingly promising.
It is unlikely that anyone seeing this play will rush out to join Tinder, but they will have an amusing insight into the craziness of this hook-up culture.
Reviewer: Keith Mckenna