Love, Love, Love
Mike Bartlett
Paines Plough and Drum Theatre, Plymouth
Salisbury Playhouse and touring
(2011)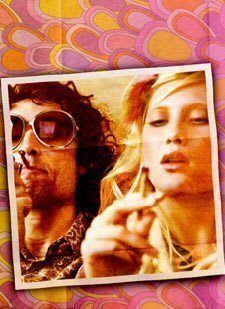 Love, Love, Love? Well, for my money: two Loves and a big Yawn. Act one is a dreary pastiche of...what? The actors think Pinter, but I doubt the playwright would feel confident about that. Anyway, one sofa centre stage, two brothers and a lover. All you need to know is that Ken and Sandra, Oxford undergraduates, met and will marry.
Which gets you to Acts 2 and 3, both of which are admirable. In 2 we have shifted forwards from '67 to the turn of the century...ish. Sandra (Lisa Jackson doing really good posh lush) and Ken (Ben Addis - middle aged liberal, concerned, but not too much) now have two great kids, Jamie (captured nicely by James Barrett), and Rose (a stunning performance by Rosie Wyatt - fantastic body language!). The nuclear family is well into melt-down.
Act 3 - Bang! If Act featured some good rows, Act 3 is for ranting. Great to see and hear a good old fashioned rant on stage.
It is, after all, a good, old fashioned play on a good old fashioned theme: we really did change it a bit, and not all for the worse. But, never mind, ignorance is no crime. However: intergenerational conflict. Parents always mess up the world! Here we are urged to believe that my generation did it more than most. Phooey! And at least at first Ken and Sandra messed it up whilst trying to enjoy themselves and improve the state of the world. Rose and Jamie sit on a wall of whinge, Rose because she opted for idealism (performing artist) and it proved hard (always does!) and Jamie because he apparently fell foul of intoxicants.
Best lines: Rose's belief that she's too old to get a job at forty. Ken and Sandra's amazement that the kids took notice of what the parents said: 'We were parents, for God sake. You're not supposed to listen to what we say!' Or words of that sort.
Of course there is a time/culture specific debate here, and it is well rehearsed and at times gripping. The actors are all very good and move through the decades most elegantly. But for that first act, I'd be raving about this one; it's packed with good one liners and bits of business. And good intentions well expressed are so rarely found on stage at the moment.
Touring to the New Wolsey Ipswich (19-21 April), Nuffield Southampton (27-30 April), Liverpool Playhouse, 5-7 May and The Citizens Glasgow (11-14 May).
Kevin Catchpole reviewed this production at Salisbury
Reviewer: Ray Brown