Lucia di Lammermoor
Gaetano Donizetti, libretto by Salvadore Cammarano
Met Opera on Demand
Metropolitan Opera House, New York
From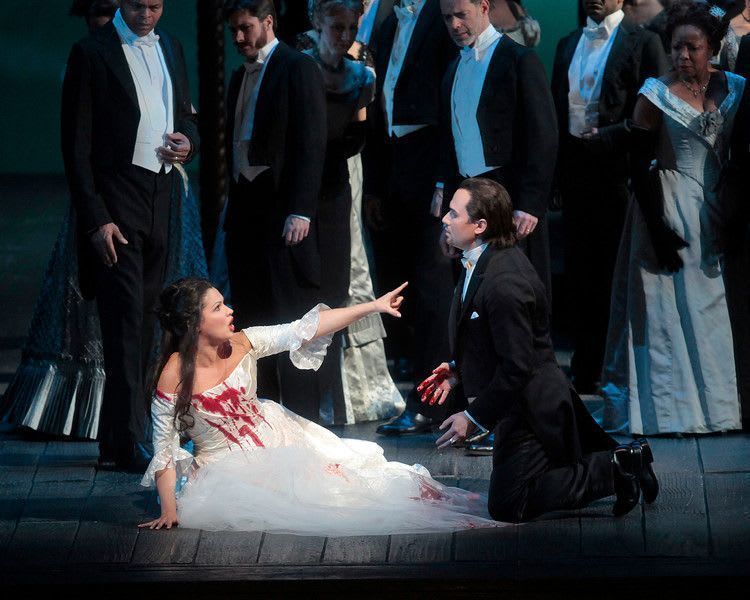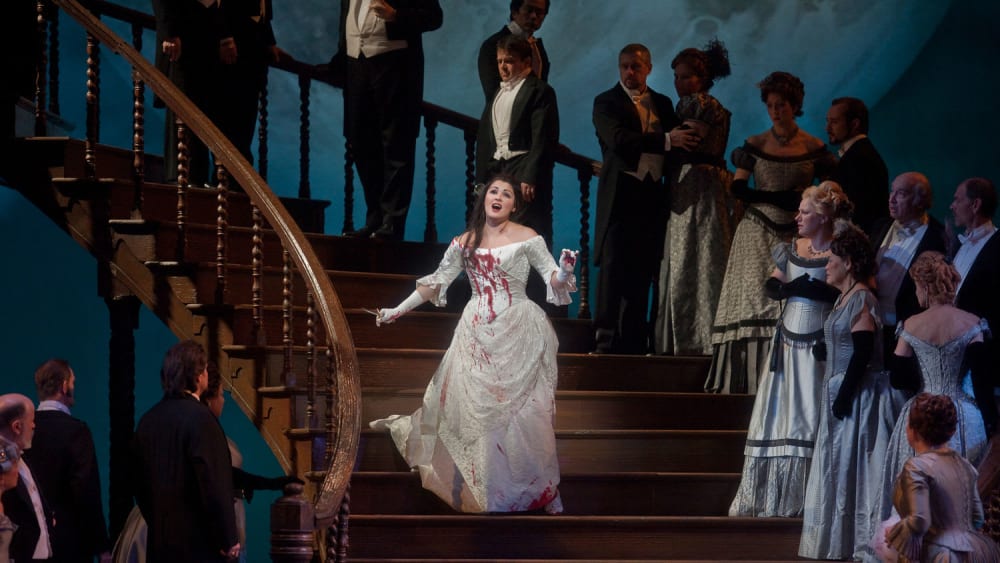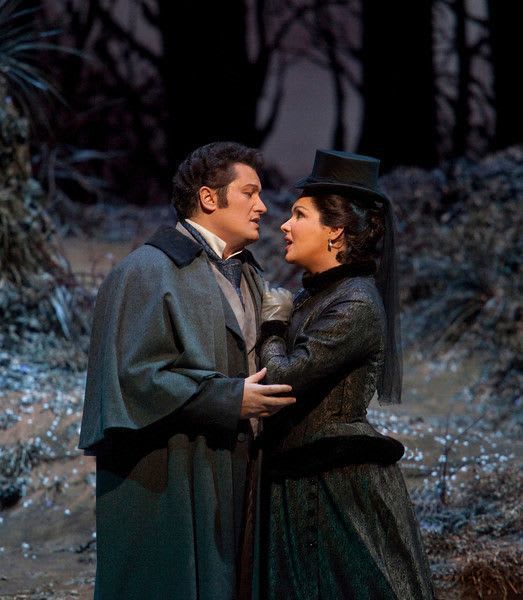 Gaetano Donizetti's opera, an adaptaton of Sir Walter Scott's hugely popular novel, premièred in Naples in 1835. There are many who think Lucia Di Lammermoor is his masterpiece.
Mary Zimmerman's excellent production, designed by Daniel Ostling and conducted by Marco Armiliato, was seen at The Met in 2009. The story has been updated from 1700 to 1850. Lucia, you will remember, murders her husband on their wedding day, the ultimate consummation.
Anna Netrebko's performance as Lucia is notable for its vulnerability and understatement. She has been given a winding staircase for her big mad scene ("I am ready for my close-up. Mr De Mille") but she acts without histrionics; though there was a moment when I thought she was going to do a Loie Fuller with her bloodied veil.
The opera is a showcase for all the great bel canto singers; but there are other scenes which are as dramatic and as exciting.
The first is a confrontation between Lucia and her brother Enrico (Mariusz Kwiecień) who is in serious financial trouble and only his sister Lucia can save the day by marrying a rich lord. There is, however, a major problem. Lucia is already in love and secretly engaged to Edgardo (Piotr Beczała), Enrico's enemy. Mariusz Kwiecień is excellent.
The other great scene is the actual wedding to the rich lord. Edgardo arrives just after Lucia has signed the marriage contract and whilst the photographer is taking photographs. Orchestra, sextet and chorus do Donizetti proud and provide a thrilling sound.
Netrebko's mad death scene is a hard act to follow and even more when Lucia's exit is given an extended still-life tableau which encourages the audience to clap even longer. If you do not know the opera, you would presume this was the finale and the opera was over. But it isn't. Piotr Beczała still has to have his grief-stricken death scene at Lucia's graveyard where he is joined by Lucia's spectre who helps him stab himself to death.
There are a number of ways of tapping into this opera and others at will. The Met Opera on Demand service offers annual ($149.99) and monthly ($14.99) subscriptions as well as a one-off payment ($4.99) for those who have limited time or only want to watch the occasional opera.
Reviewer: Robert Tanitch