Lucia di Lammermoor
Gaetano Donizetti, Libretto by Salvadore Cammarano
Staatsoper Hamburg
Staatsoper Hamburg
–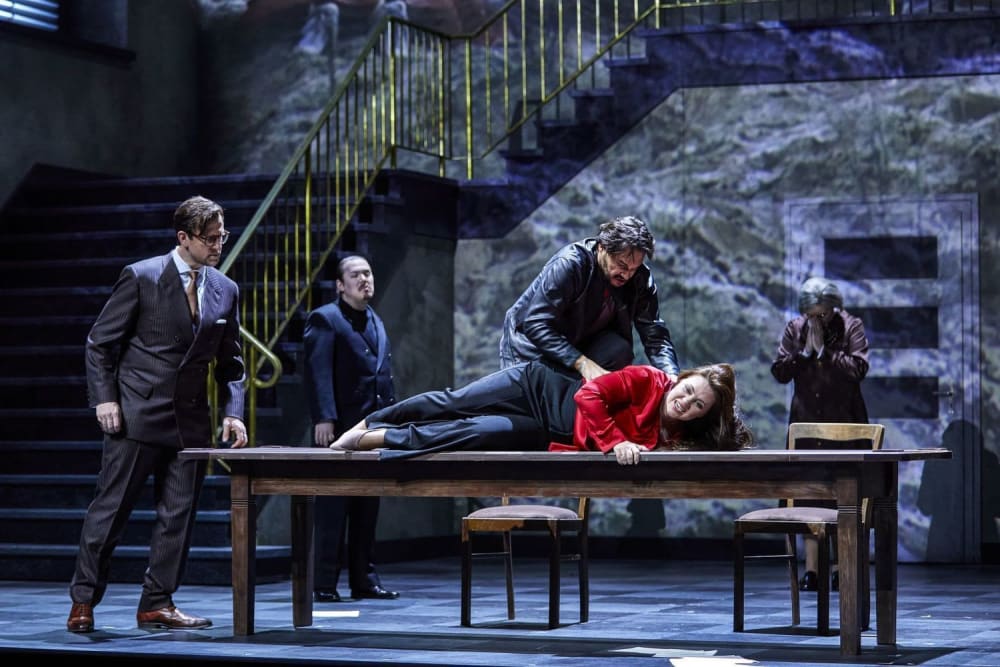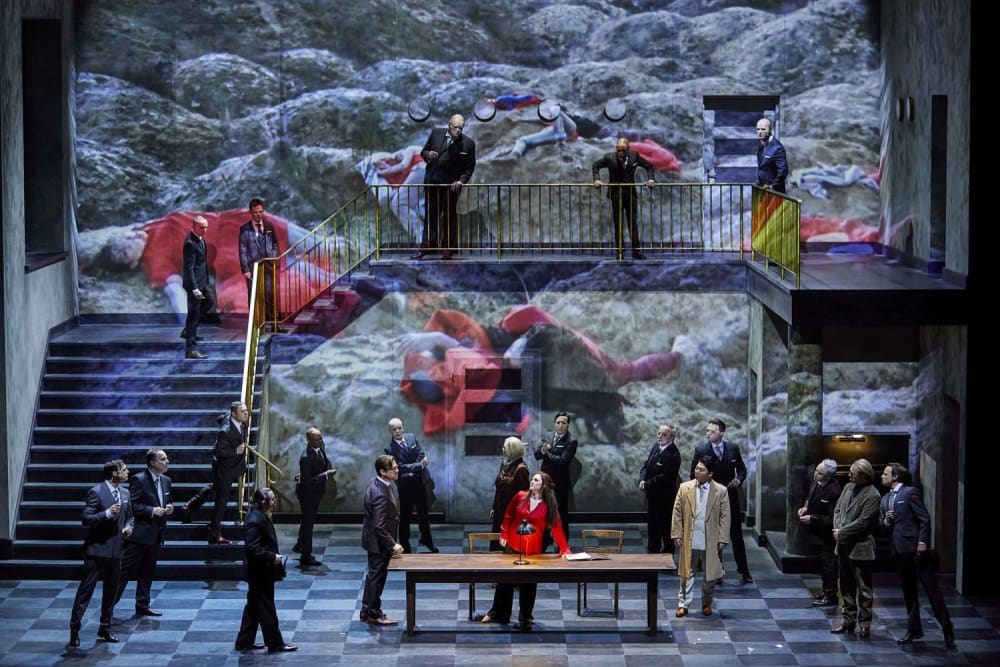 Director Amélie Niermeyer, inspired by worldwide women protests, has decided to give Donizetti's 1835 masterpiece a contemporary relevance and a feminist reading. The theme is the inhumanity of men and the torment of women.
As a prelude to the opera, seven women are seen on video dancing and singing in the street. They say they are screaming on behalf of all women who have been abused and silenced. They could be Greek furies. They are in fact modern feminists on the march condemning Police, Judges and the Church. They complain "patriarchy points the finger at us and judges us with impunity."
The story has been updated from 1700 to the present day. The modernity gets in the way. Sir Walter Scott's 1819 romantic historical novel, on which the opera is loosely based, needs the full Romantic treatment.
Lucia (Venera Gimadieva) is in love and engaged to Edgardo (Francesco Demuro), whose father her brother, Enrico (Enrico Pohl), had killed and whose inheritance he had stolen. Enrico is in serious political trouble and forces his sister to marry into the rival clan in order to bring an end to a feud which has been going on for centuries.
The whole action takes place in the same house, which is very confusing when the action is taking place somewhere else. It is often difficult to reconcile what we are seeing with what we are hearing. All is not completely lost. Donizetti is very easy to listen to. There are so many beautiful melodies. There's a great sextet at the wedding. The chorus, who remain off-stage throughout, also make a thrilling sound during the ceremony.
On stage is a squad of silent men in suits and masks. They look like the bodyguards who run alongside Kim Jong-un's limousine. At Lucia's wedding, they dress up as bridesmaids and look like Ernst Rohn's stormtroopers at a gay drag orgy in Nazi Germany (viz The Night of the Long Knives 1933 in Visconti's The Damned).
Lucia's murder of her husband usually takes place off-stage. Here it is acted for all to see. Heroines going mad in white satin has been all the rage with operagoers for the last two centuries and the most famous of them all is Lucia di Lammermoor. The role is a showcase for bel canto singers. Venera Gimadieva must have been very disappointed to find herself having to compete for attention with video projections and the extended mimes on stage during her big scene.
She also has to repeat what the women on the video said in the prelude: "The oppressive state is a rapist. The murderer is you. The rapist is you." Many people are going to be irritated by Amélie Niermeyer's production.
In the final scene, Edgardo should be at Lucia's graveside. He loves her so much that he decides to join her in heaven and shoots himself. He's in for a shock. (And so are all those who know the opera.) In this production, the last image of Lucia we see is her alive and tied to an iron bedstead frame and gagged.
This performance, conducted by Giampaolo Bisanti, was filmed in March 2021 and has yet to be performed to a live audience. It can be viewed online for free on the OperaVision Channel.
Reviewer: Robert Tanitch