Lucifer Saved
Peter Oswald
The Abyss Theatre Company
Lion and Unicorn Theatre
–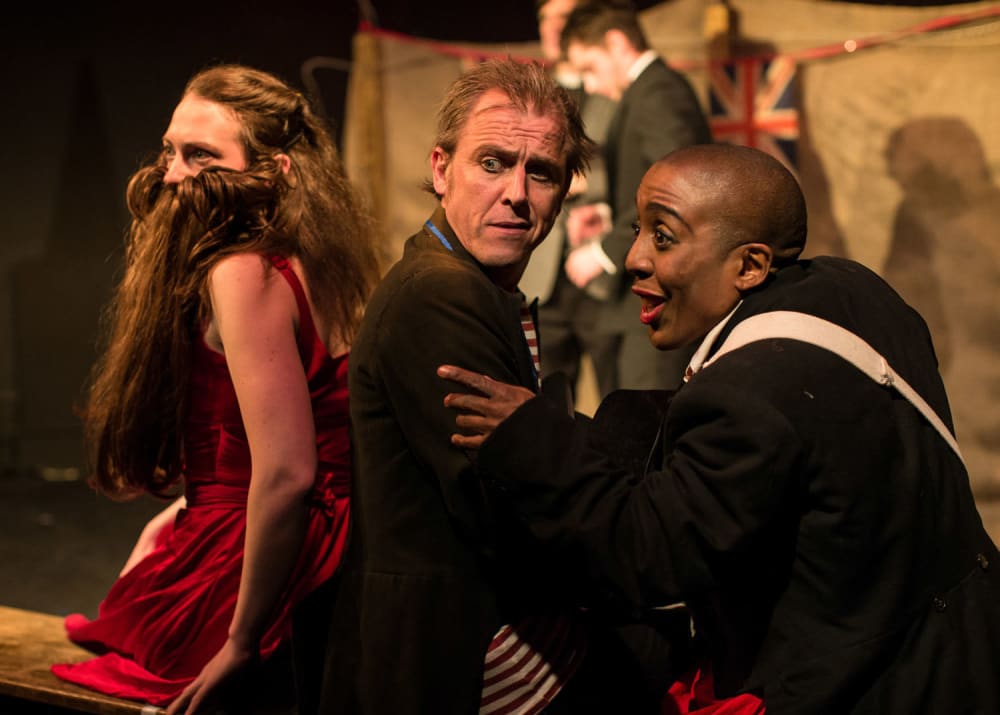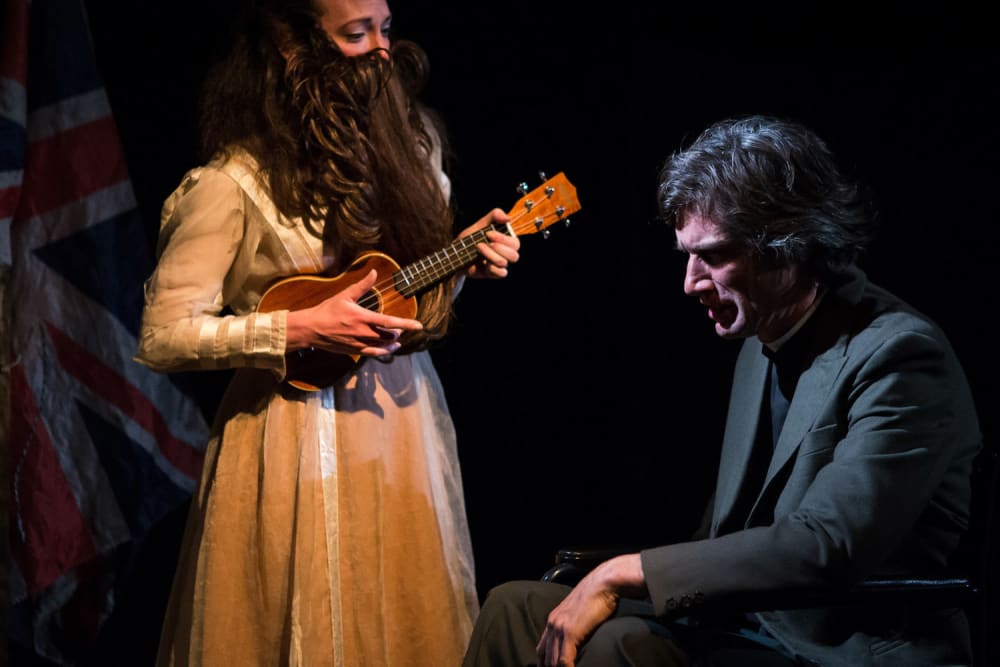 This production of Lucifer Saved is a new version, developed with director Ray Shell, of a play that was staged at the Finborough in 2007.
There had been readings before that and it had been gestating since 1983 when poet and dramatist Oswald heard a British officer protest his innocence when accused of committing a war crime in 1945.
Its nominal Lucifer is Padre Lucian Willow, who loses his memory after been blown up by a bomb blast, enabling his friend and former army commander Lord Brooke to load him with the guilt for his own crime of raping a German nurse. That sounds like a clear storyline, but Oswald makes its telling extraordinary complex with intervention from a circus troupe and, at one point, a cage full of birds (though they seem to be there largely as an excuse for some poetic language).
With Sarah Vigar's set of sacking, barbed wire and Union Jacks and an opening patriotic song in music hall style, this looks like being a trenches show in the style of Oh What a Lovely War, but it is neither an attack on militarism nor really political—though at moments circus master and clown Reginalda (a stunning performance from diminutive Alsion Halstead) looks like becoming punchily partisan.
Lord Brook, or more exactly his daughter Sarah, looks after Lucian on their country estate, where he begins to recover the use of his limbs and his memory. Does the back-story of Brook being both in love with Lucian and jealous of his friend's affair with the nurse, so prompting his despicable action, logically lead to his heaping his own guilt on Lucian? And why should Lucian declare himself Lucifer, the devil incarnate?
Perhaps you have to believe in Original Sin to understand it. Brook deliberately deluding Lucian is done so consciously it does not really work as an analogy either for any in-built sense of guilt or the way we seek to transfer blame to others.
Little use is made of the anarchic intervention of the circus troupe, though they are consistent in their stylistic difference. Helen Aldrich's Bearded Lady turns out to be a vital part of the story and Rupert Elford's Ronaldo gets a chance to display his real circus skills.
Lord Brook, somewhat of an class caricature, is played with conviction by Anthony John Crocker and Victoria Lane as his daughter helps give the play a saner centre, but, while Mark Gillham as the young German she falls for ends up as her counterpart, he appears first as totally deranged.
Peter Oswald as the priest gives him a slight otherworldliness, perhaps befitting a man who has taken Orders, that perhaps matches his apparent descent into madness (or belief in satanic possession) and certainly brings out the word richness of his own writing.
Lucifer Saved is not written as a naturalistic play and, though full word forms are used rather than elisions and lines sometimes broken down into phrases to emphasis its somewhat self-conscious literary and poetic elements, perhaps this production is still too naturalistic.
Perhaps it would be more comprehensible if it embraced its eccentricities more fully—but would that be acceptable to contemporary audiences?
Reviewer: Howard Loxton