Lucky Numbers
Mike Yeaman
The Customs House
Customs House South Shields
–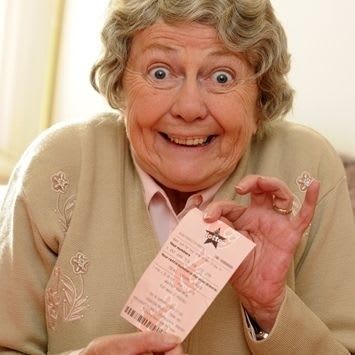 Lucky Numbers, the award winning comedy by Mike Yeaman, makes a welcome return to The Customs House.
The comedy revolves around Nana (Pat Dunn) who lives with her daughter Janice (Jayne Mackenzie) and dysfunctional family. There is the layabout husband, gay son and goth daughter plus thrown in to the mix is the fact that Janice is having an affair.
For anyone who has coped with living with someone suffering with dementia, the pain and funny side of the situations certainly hit home, as we watch the family dance to whatever tune Nana wants to play.
The comedy revolves around Nana being forgetful as the dementia takes hold as she often goes to the shops five times a day to get bread and cat food, each time thinking it's the first occasion. When she forgets to put the Lottery on with her regular numbers, the granddaughter is called to do the deed.
Next the Lottery is drawn and Nana wins four million pounds. We then find the granddaughter has forgotten and the family is distraught until Nana recalls she actually bought a ticket. But she refuses to claim the win until the dysfunctional family sort themselves out.
As the deadline approaches, the family desperately tries to find the ticket and of course chaos ensues as they try to live up to being the ideal family for Nana.
The show belongs to Pat Dunn as Nana, but all too often her lines cannot be heard as the laughter overrides the next lines. But full praise to Dunn who does not miss a trick bringing the character to life.
Reviewer: John Dixon