Lucrezia Borgia
Text by Felice Romani, music by Donizetti
English Touring Opera
Sheffield Lyceum
–

Listing details and ticket info...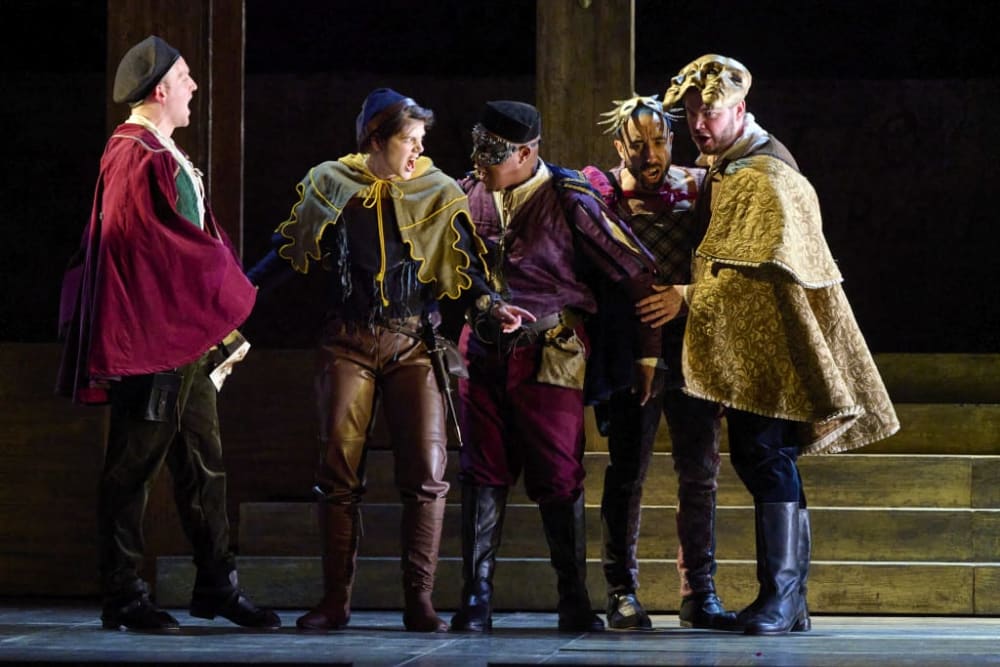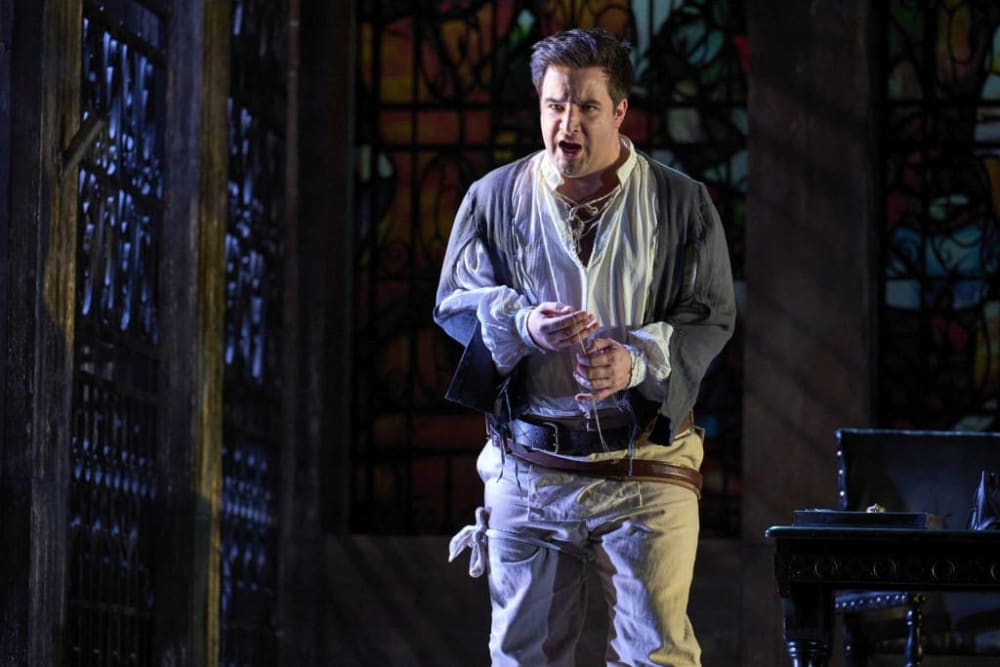 The Lyceum Theatre in Sheffield has a great deal of charm, but sight-lines are not always satisfactory and it is decidedly chilly when an Arctic wind blows through.
This was my first experience of Donizetti's opera currently on an extensive ETO national tour along with Handel's Giulio Cesare and Rossini's Il viaggio a Reims. The music is a delight and there are resounding performances from the principal performers and the excellent small orchestra.
The standard of opera performance has improved immensely in the years I have been following it and there is now an expectation that acting and movement skills will be on a par with musical ability.
At the Tuesday press night, Paula Sides as Lucrezia was replaced by Katherine Mcindoe who already has a considerable reputation and to my ear gave a faultless singing performance, sensitive in the emotive sequences and reaching the high notes with ease. What I missed was acting and movement skills to supplement the performance, which may be too much to ask from a short notice replacement, or alternatively is something she needs to work on. In the interval, I overheard a comment from someone who knew her. "She wasn't ready for this." Too harsh!
Having received images of the set, I was excited by the dominant moon but less thrilled when it was jerked along the back wall of the stage with less than moon-like grace. The vicissitudes of a one-night stand. Also, while the dimness of the lighting created an appropriate atmosphere, I would have liked to see more of the faces. I enjoyed the rich singing of the attendant groups but there were clumsy moments of choreography which could be improved.
For me, the highlight of the evening was Kate Coventry's performance as Orsini. Not only was the singing superb, but she was supemely confident on stage, in command of her movement, convincing in characterisation and effective in a 'britches' part which persuaded the audience that her relationship with Thomas Elwin as Gennaro was love, loyalty and friendship between men, nothing girly about it at all.
My one disappointment with the scenario was that Gennaro's friendship group faded out before the end to die of poisoning offstage. The recognition scene between Lucrezia and Gennaro was too long in coming and a rather flat ending to the tragedy.
I am so impressed by ETO's commitment to touring shows and appreciate how challenging it must be to set up performances for one-night stands, organising the transfers from one venue to the next, putting up the set, sorting out the lighting and much more, and making the cast and musicians feel comfortable. This bespeaks passion and huge commitment and ETO is to be lauded for it. This is a charming and very enjoyable theatrical experience.
Reviewer: Velda Harris