Luisa Miller
Giuseppe Verdi, Libretto by Salvadore Cammarano, Based on the Play Kabale und Liebe (Intrigue and Love) by Friedrich's Schiller
Met Opera on Demand
Metropolitan Opera House, New York
From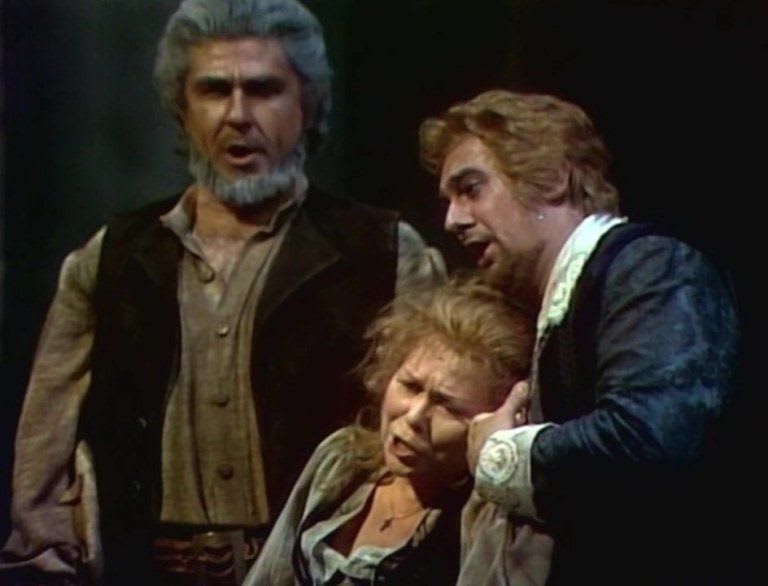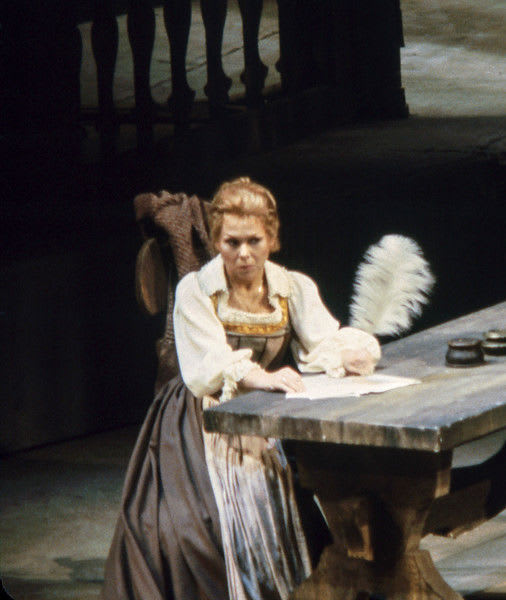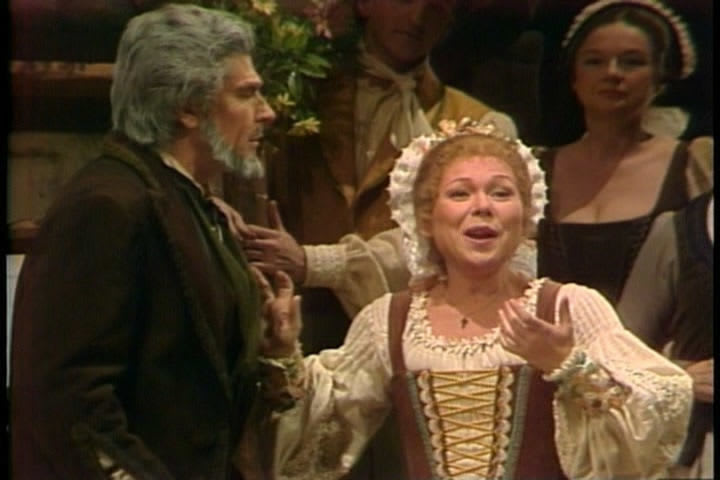 Giuseppe Verdi's Luisa Miller premièred in 1849 in Naples and is based on Friedrich's Schiller's 1784 play Kabale und Liebe (Intrigue and Love).
The opera marked a major transitional point in the 34-year-old's career, moving away, as he did, from the epic to the more intimate and domestic.
This particular production, at The Met New York, directed by Nathaniel Merrill and conducted by James Levine, dates from 1979 and feels as old-fashioned.
But, as I listened first to Sherill Milnes and then to Renata Scotto and then to Plácido Domingo, tune following tune, ovation following ovation, I wondered, and not for the first time, why Luisa Miller was not performed more often.
The opera is set in a village in the Tyrol in the 17th century and divided into three acts: Intrigue, Love and Poison.
Luisa (Renata Scott, a bit too old to be playing an innocent country maiden) is in love with Rodolfo (Placido Domingo in a terrible ginger wig), who is pretending to be a commoner when he is in fact the son of a Count (Bonaldo Giaiotti), the local feudal lord, who wants him to a marry a widow of his own class.
Wurm (James Morris, looking very vicious), who works for the Count and is in love with Luisa, tells her father (Sherrill Milnes) who Rodolfo really is. The Count arrests Luisa and her dad. Wurm tells her the only way to save her dad's life would be to write a letter in which she makes it clear she loves Wurm and never loved Rodolfo.
Sherill Milnes gets the opera off to a cheering start with a terrific performance and Verdi never lets up thereafter. High spots include the act 1 finale and the poisonous, melodramatic act 3 finale.
Milnes and Scotto have a tender and moving duet. Father / daughter relationships always brought out the best in Verdi. Giaiotti and Morris remember a murder they committed for which could still hang them.
Domingo has the most famous aria, a lyrical lament of great beauty, which he delivers after he has read Luisa's letter and believes she loves Wurm and not him.
There are a number of ways of tapping into this opera and others at will. The Met Opera on Demand service offers annual ($149.99) and monthly ($14.99) subscriptions as well as a one-off payment ($3.99) for those who have limited time or only want to watch the occasional opera.
Reviewer: Robert Tanitch