Lush Life
Paul Sirett
Live Theatre, Newcastle
(2005)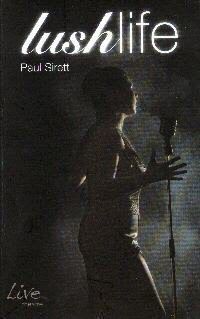 After a string of back-catalogue musicals hitting the West End over the past few years, the thought of another one, even though it features the songs of Ella Fitzgerald, was, I have to admit, a little off-putting. But within minutes of the show starting, all reservations were thrown out of the window, and this story of Lotte (real name Hannah) Hanway, a kind of Ella Fitzgerald tribute act, carries you along with its emotional power.
As you would expect from Sirett (Rat Pack Confidential and The Big Life, which is about to transfer into the West End), the structure of the piece is far from conventional. There are only two characters but six actresses, one playing a Los Angeles cop (in a play about a Newcastle singer? But all comes clear later) and the other five play Lotte. All five are on stage all the time and share speeches and songs. From what starts as a seemingly conventional story we are gradually led through the story of Lotte's less than happy love life, via conflicting emotions, to the shocking final relevations which left the audience stunned.
Set in a seedy nightclub, complete with would-be Las Vegas tawdrily gilded palm trees, beautifully realised by designer Imogen Cloët, it is part-cabaret and part-monologue, slipping easily from speech to song and back again. The songs (all seventeen of them, including a fabulously moving version of Thelonius Monk's 'Round Midnight and ending with an equally powerful rendering of Cole Porter's Miss Otis Regrets) reflect the emotional movement of the story, reminiscent in some ways of the chorus of Greek tragedy. And they are superbly sung.
This is a true ensemble piece. North easterners (they are not all Geordies) Libby Davison, Victoria Elliott, Helen French, Zita Frith and Jane Holman play Lotte and American singer (and what a singer! And she even looks like Ella Fitzgerald) Victoria Wilson-James, the cop. Accompanying them very impressively is pianist Naadia Sheriff. There was not a moment when their concentration faltered; nothing in either the acting or the singing detracted from the compelling nature of the piece.
Mention must be made of director Max Roberts, Live's artistic director. His sure-handed direction contributed in no small measure to what was a pretty stunning evening's theatre. If the BTG gave performances stars (as the Guardian does - and its critic, incidentally, gave it four), I'd give it five.
"Lush Life" runs until 23rd April
Reviewer: Peter Lathan