Macbeth
William Shakespeare with Park Cheong-euy/Choin Theatre
Choin Theatre/Korean Season
C south
–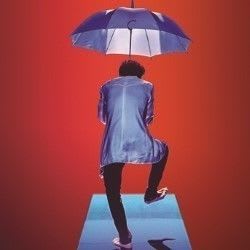 As much as this actor flaps his arms, he cannot leave the ground. This exquisite image sets the tone for this Macbeth. The western audience should abandon expectation and submit to the music and movement of this high-powered, fluid, Korean work.
One performer (alternating one male and one female), four cubes (acting blocks) and a few hand props are all that are needed to lead us on this mystical journey.
This is as much Korean storytelling as it is Shakespeare's tale. Not faithful to the Shakespearian text but a unique intertwining of the two. There is the recognizable moment of Lady Macbeth's death which is very different from Shakespeare's.
This Macbeth is funny and it is sad and it is powerful. Told in Korean with superscript in English, the audience is always aware of whom the actor is portraying and where he is going. He has mastered his environment. The directing by Park Cheong-euy is necessarily spartan as are the sound and lighting.
This is part of the developing Korean Season, flourishing here another year.
Reviewer: Catherine Lamm