Macbeth
William Shakespeare
Guildford Shakespeare Company
Holy Trinity Church, High Street, Guildford
–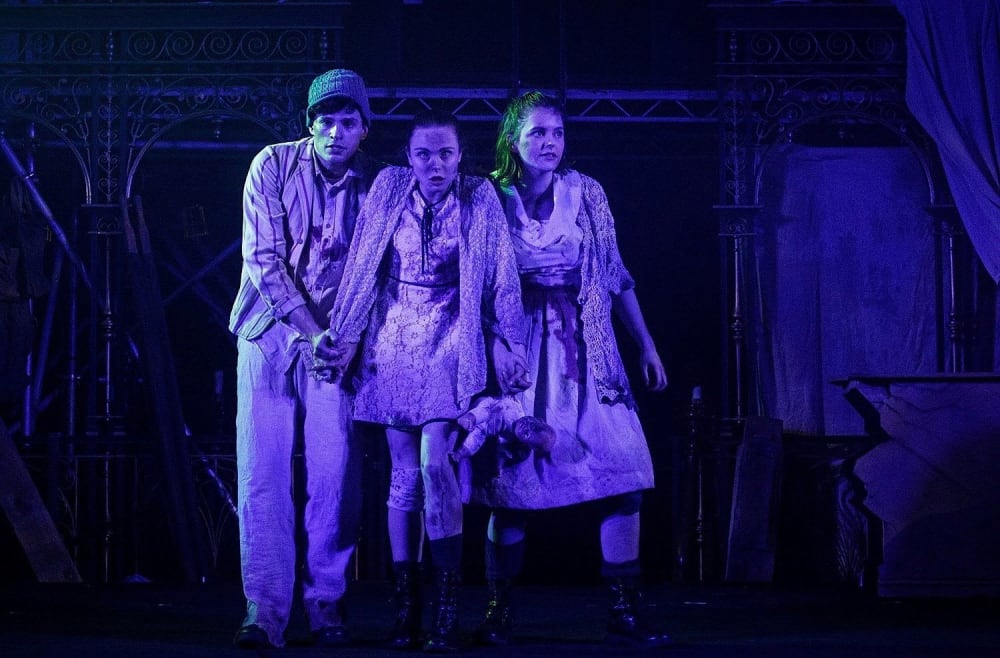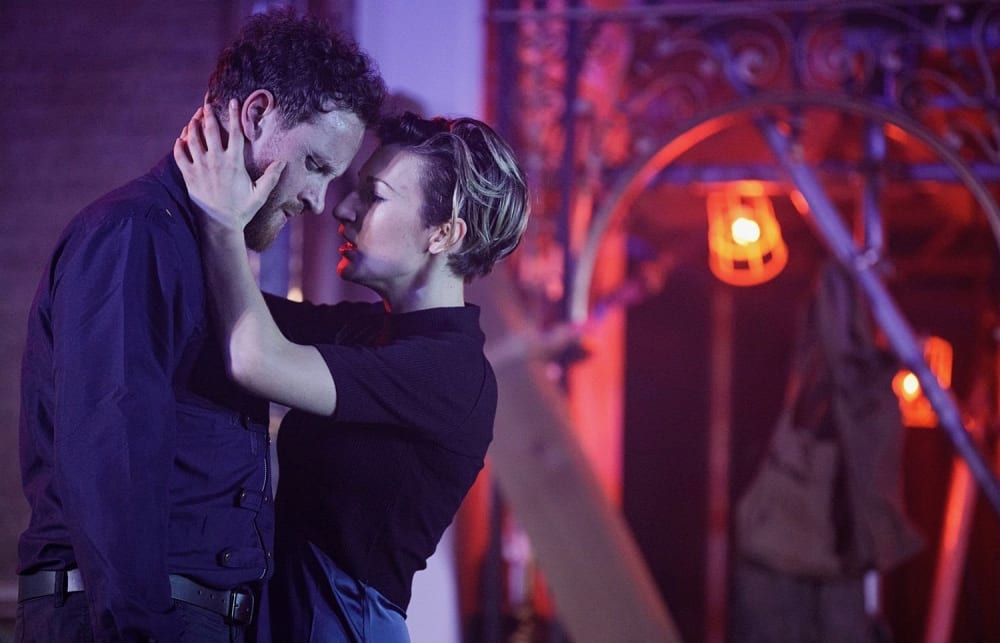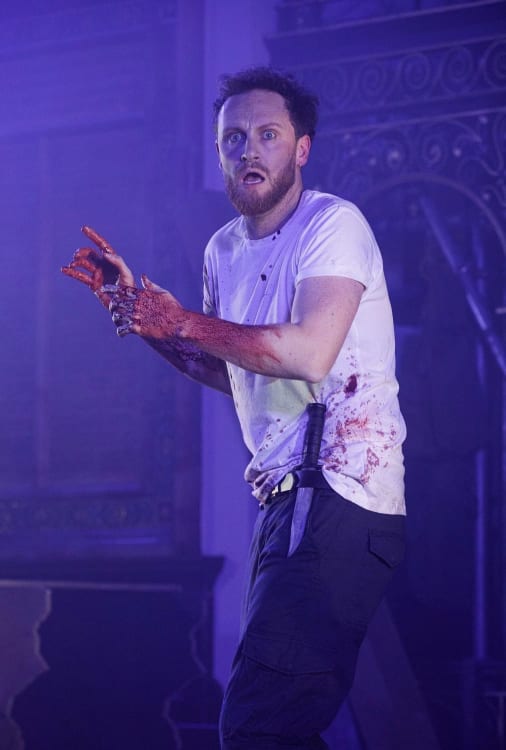 On the surface, Macbeth is basically a gripping psychological thriller containing murder, infanticide, ruthlessness ambition and even the supernatural, yet at the heart of it there is a normal loving couple who, motivated by the predictions of three witches, succumb to ambition, greed and a belief that fate is on their side and will safely carry them on to the end.
Is it love for her husband which makes Lady Macbeth decide to commit murder to advance his status, or is she just longing to become Queen? Is it love on his part which makes him agree to her murderous plan, or is the thought of the crown on his head blinding him to the consequences of what they are about to do? Whatever the reasoning, it was a mistake to trust the witches who were, at every point, telling the literal truth while meaning the complete opposite.
We usually meet Macbeth after the battle when we hear he has distinguished himself as a very courageous and successful soldier, but in this explosive production, set in today's world, the witches are not sitting around a cauldron but terrified and running for their lives as the war rages around them. The sense of urgency, fear and panic is palpable as the smoke and horrendous sounds of battle fill the church, and at its end the stage is littered with bodies. Even the witches are killed but, luckily having supernatural powers, they rise again to continue with their prophesies.
Newcomer to this company is Stella Taylor giving a splendid performance as cool and sophisticated society hostess Lady Macbeth, until overcome with ambition, and, after murdering her overnight guests, she is filled with remorse and grief. Jack Whitam as Macbeth is the perfect match, unsure of what they are about to do but going along with his wife, every emotion from both of them shown brilliantly by expression and gesture.
As Macduff, Nathan Ives-Moiba towers above the others with authority and confidence—until his wife and children are murdered and he crouches in an agony of grief to sob out his devastation, while the rest of the cast do sterling work with two or three characters each to cope with, and special mention for Lucy Pearson who, as well as Fleance and Donalbain, is also one of the witches with, at one point, an exceptionally speedy change of character.
There is great attention to detail in Charlotte's Conquest's excellent production and some shocks and surprises along the way, especially in the banqueting scene where Banquo (unusually, played by a woman, and here an almost unrecognisable Sarah Gobran) appears not as a ghost but an apparition on top of the table with the unseeing guests happily carrying on with their meal. Not supernatural, but psychological. There is only one intended comic scene in this play which is Eric MacLennan as the porter, disturbed from his slumber, slightly drunk and in need of a toilet—maybe Shakespeare needed a little light relief, so to speak.
Laura Weston does wonders with movement using almost the whole of the church with the action frequently taking place through the audience and Philip d'Orleans's fighting direction / instruction is well up to its usual superb standard and very realistic.
Altogether a thrilling, exciting and very bloody evening, but leaving room for thought and reflection. Those new neighbours who seems so normal, a really lovely, loving couple, are they really what they seem?
Reviewer: Sheila Connor