Macbeth
William Shakespeare
HOME, Young Vic and Birmingham Repertory Theatre
HOME Manchester
–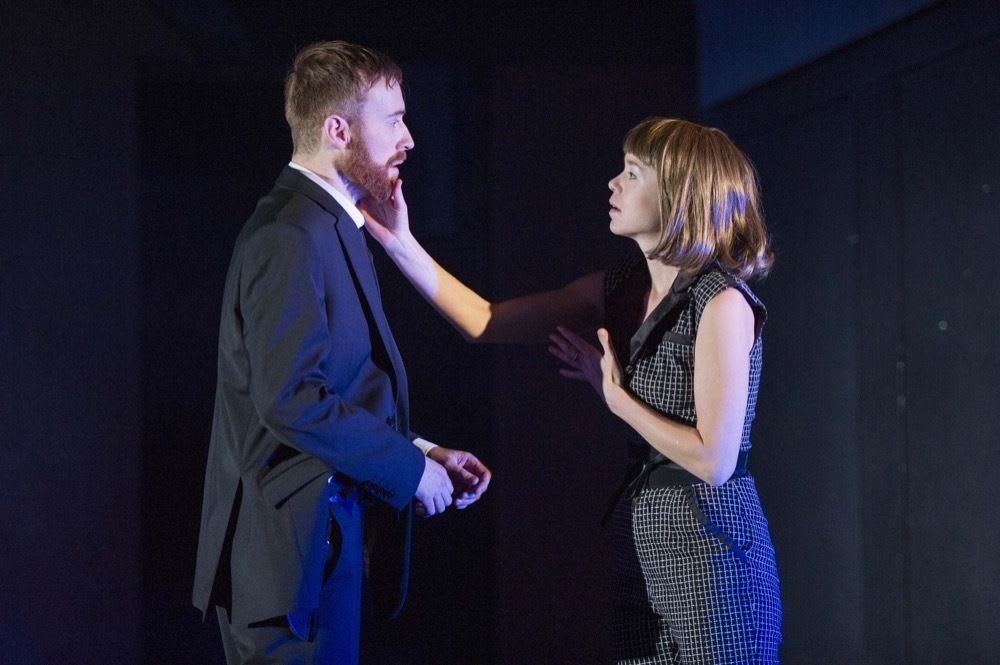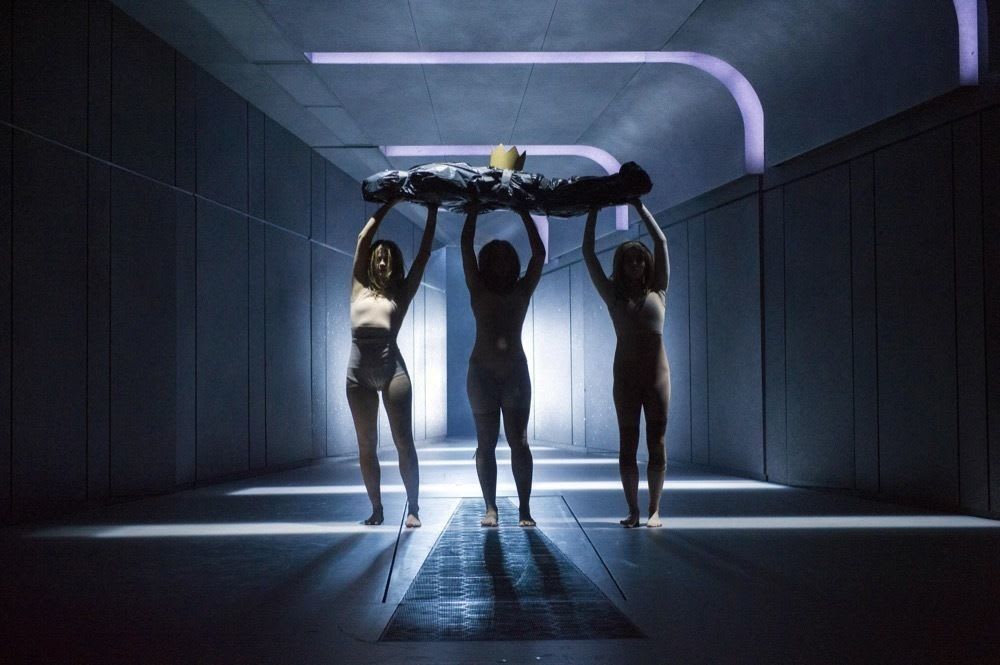 In a production of Macbeth that is an entirely different kettle of fish from the Branagh version we saw in Manchester a couple of years or so ago, co-directors Carrie Cracknell and Lucy Guerin with designer Lizzie Clachan try to portray a vision of modern warfare in a concrete tunnel that actually blends in well with the unfinished look of HOME's building itself.
Rather than the clash of swords on the mud of the battlefield, we see torture and executions carried out in small rooms with electricity or a plastic bag over the head, bodies wrapped in plastic bin bags—in fact quite a lot of plastic bags are used in this production. The nearest we get to conventional weapons are small but vicious-looking daggers carried by most of the cast.
With a choreographer (Guerin) as co-director and Witches (Ana Beatriz Meireles, Jessie Oshodi and Clemmie Sveaas) and a few others with impressive dance credits—one of the murderers (Thomasin Gülgeç) danced with Rambert for 8 years—this was always a production that would have a large physical component. The Witches are a recurring presence, occasionally dropping into other roles but generally observing with their distinctive twitchy movements. Their dialogue is treated more as a soundtrack to their movement than as natural speech.
John Heffernan and Anna Maxwell Martin give totally committed performances as the Macbeths, particularly notable for their clarity of speech. However there are passages delivered in a way that seems to come from a desire for a change rather than from what the words are saying. There are whole sections that are delivered extremely slowly with very long pauses, which makes them drag somewhat.
The dance sections fit in with the style of the production quite well, although a few are too long, and every member of this fairly small cast shows total commitment to the concept. Despite having no interval, this is a show of two halves, with an opening that hits you with action and a second half that feels very slow in comparison. Although the text is heavily cut, it still feels too long by the end, as Macbeth is killed in flickering lights in a rather disappointing and cowardly way by Macduff with a plastic bag.
As Macduff, Nicholas Burns pulls off an impressive double, almost unrecognisable early on as King Duncan (in a modern-dress production, the King is usually the one in the slightly nicer suit). Prasanna Puwanarajah is a fine Banquo, but later is reduced to filling in the lines of the smaller uncast characters over a hanging microphone like a boxing referee.
There is a clear concept to this production that is carried through to every aspect, but it's a bloodless, humourless, emotionless Macbeth that is sometimes confusing and sometimes drifts from the plot or loses the audience. At least it was for me—others may disagree.
Reviewer: David Chadderton