Macbeth

Omnibus
Omnibus and Clapham Common
–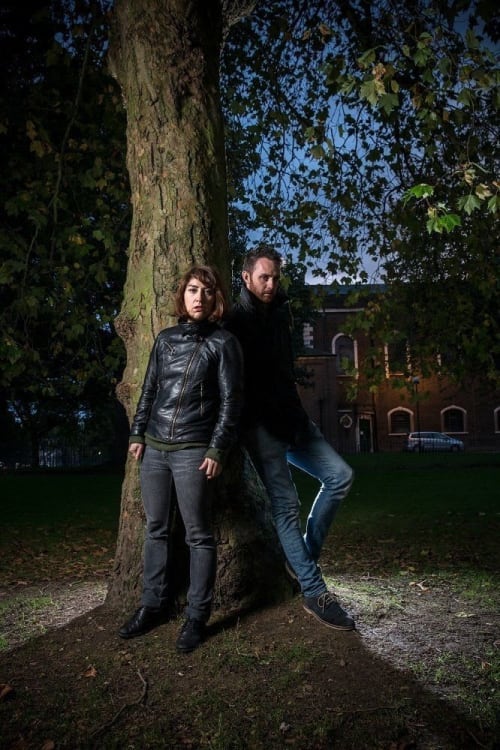 It may seem somewhat ambitious to produce a partially outdoor promenade performance of Macbeth in the middle of November, and yet Omnibus's site-responsive adaptation of Shakespeare's classic is nothing if not enthusiastic.
One of London's newest arts spaces, Omnibus celebrated its first birthday earlier this month and Macbeth is its second in-house production.
Beginning beneath the trees of Clapham Common and culminating inside Omnibus's recently restored home (the quirky Victorian building that once served as Clapham's Library), director Gemma Kerr is keen to take Macbeth out of the theatre and closer to its audience.
Handed a torch and led by a small army of high-vised ushers into the enveloping darkness of the Common, a trio of bedraggled vagrants assume the role of the three witches, cackling and plotting in the moonlight. It is perhaps slightly less sinister than it ought to be—despite the authentic gloom—but Kerr's efforts to contemporize the play are immediately clear.
Once inside, Gregory Finnegan presents a solid Macbeth, his earliest scenes of uncertainty and guilt entrancing in their intensity.
Alex Phelps is similarly strong, delivering the performance of the evening as Malcolm: carefully plotting Macbeth's downfall with the smooth, persuasive tongue of a contemporary politician.
Jennifer Jackson is a touch disappointing as Lady Macbeth, failing to unearth the darkest aspects of the character—the very traits that arguably make her one of Shakespeare's most interesting female leads. From her opening line, Jackson suggests hysteria, leaving little room for light and shade as the character spirals into madness.
The cast is largely strong, but there are a number of significant problems: the production markets itself as immersive—it is not. It is a promenade performance, and the two are very different things. At no instance is the audience allowed agency to intervene, explore or alter the course of the production—we are invited only to observe.
The production is un-miked and, whilst the decision clearly lends itself to the intimacy of the indoor spaces, little can be heard amongst the traffic and general bustle surrounding Clapham Common.
There is also a lack of support for those members of the public who chose to engage with the production spontaneously outdoors, only to be refused entry when the action moves inside.
It was heart-warming to observe three homeless men enthralled by the production's opening, and equally uncomfortable to watch as an usher explained the need for a ticket if they were to continue to watch indoors. Their experience ended at the theatre door—an all too significant problem.
Reviewer: Alecia Marshall