Macbeth
William Shakespeare
Tread the Boards Theatre Company
theSpace on North Bridge
–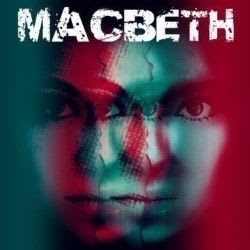 Macbeth is engage by the three weird sisters, fortune tellers, and easily convince that he will be king. This puts him (her) on the course of a downward spiral. It is a tale most know in whole or part.
Here a group of extremely talented actress make Macbeth incredibly accessable. This is far and away one of the best productions of Shakespeare that I have seen in decades. The actress playing Macbeth is mesmerizing and totally immersed in the language and the character. In fact, the entire cast is on-spot. The direction is flawless, the production values enhance but never overstep the performances. Even the very tricky battle scene is handled beautifully.
This is an absolute must-see for actors and audiences alike.
Reviewer: Catherine Lamm