Macbeth
William Shakespeare
National Theatre of Scotland
Tramway Theatre, Glasgow
–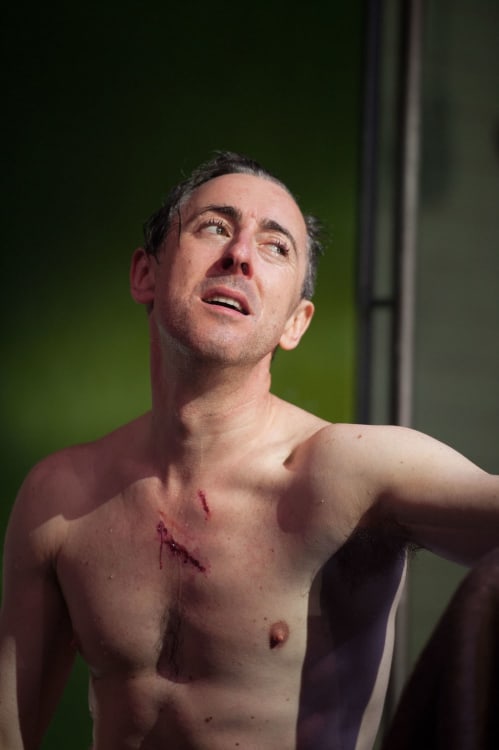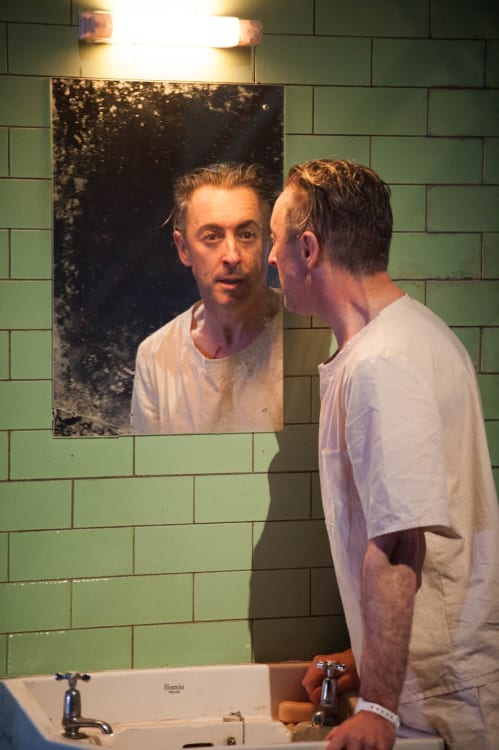 A one-man Macbeth set in a mental hospital sounds like an idea for the sort of Fringe show in which the performer may well outnumber the audience by the end of the show, but we are in Glasgow not Edinburgh and in the hands of a master of the stage. Alan Cumming pours everything into this huge tiled asylum, as he brings to life the different characters in an insanity that is disturbingly believable.
It is a really powerful experience, Cumming engages the whole time, jumping from one scene to the next in a very well streamlined version of Shakespeare's tragedy. There is already a recording and certainly if you closed your eyes it would still have been a great show, equally though you could plug your ears and Cumming's physical performance would tell the story too. He visibly jumps between the characters including the Macbeths in bed and makes use of the whole room, the beds, bath and mirror.
Cumming is a seductive entertainer but though there is some flirting and joking this doesn't diminish this very personal tragedy that unfolds on stage. There are some really shocking moments—the killing of MacDuff's family and the witches divining the future—of the sort that will colour your dreaming for some time to come.
It would be wrong to call it a one-man show as Cumming has the help not just of a doll and multiple video screens to bring the other characters alive, but also other actors playing the hospital staff, and, while Cumming has had to learn the bulk of Shakespeare, they get the occasional line. Mostly though they blend into the background, peering down through the viewing window. Myra McFadyen is especially creepy as she watches and takes notes.
Those offstage also add significantly to the show from the clever use of the three video screens to the moving score. It is involving to the point of being exhausting.
Director John Tiffany's previous collaboration with Cumming for the National Theatre of Scotland, The Bacchae, was a good use of Cumming's talent, but was at times rather light and the jazzing up of the Greek tragedy rather jarring. Here however Cumming's talents are used to their full effect and Shakespeare's play is paid due homage with a setting that is in perfectly keeping with the characters' states of mind.
The Scottish Play achieves its gory, mad and terrifying potential through the blood, sweat and tears of one the top Scottish performers of today.
Reviewer: Seth Ewin