Macbeth
Music by Giuseppe Verdi; libretto by Francesco Maria Piave and Andrea Maffei; English translation by Andrew Porter
English Touring Opera
York Theatre Royal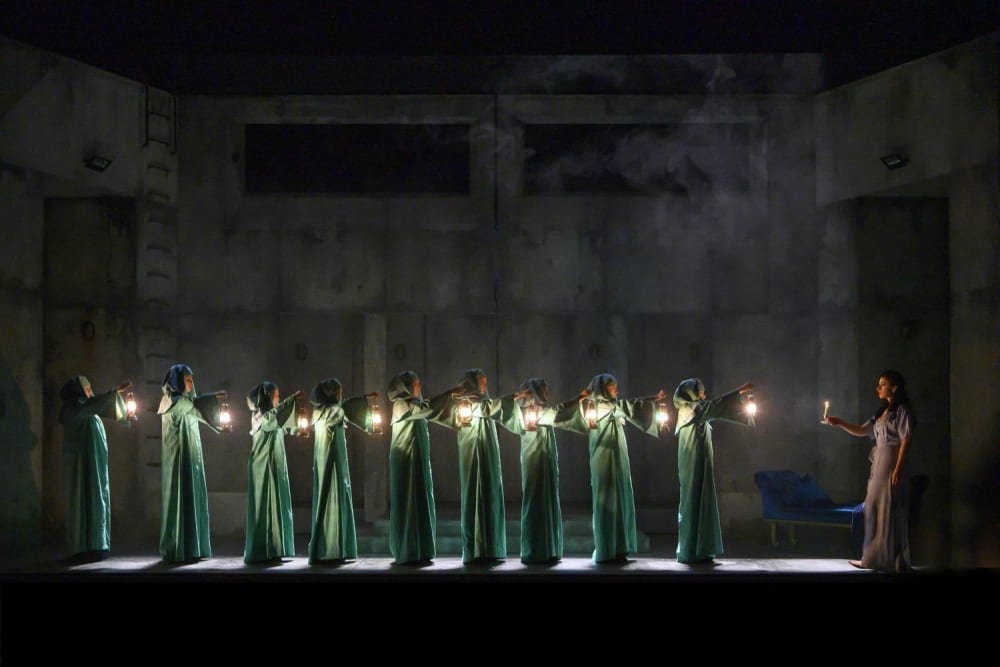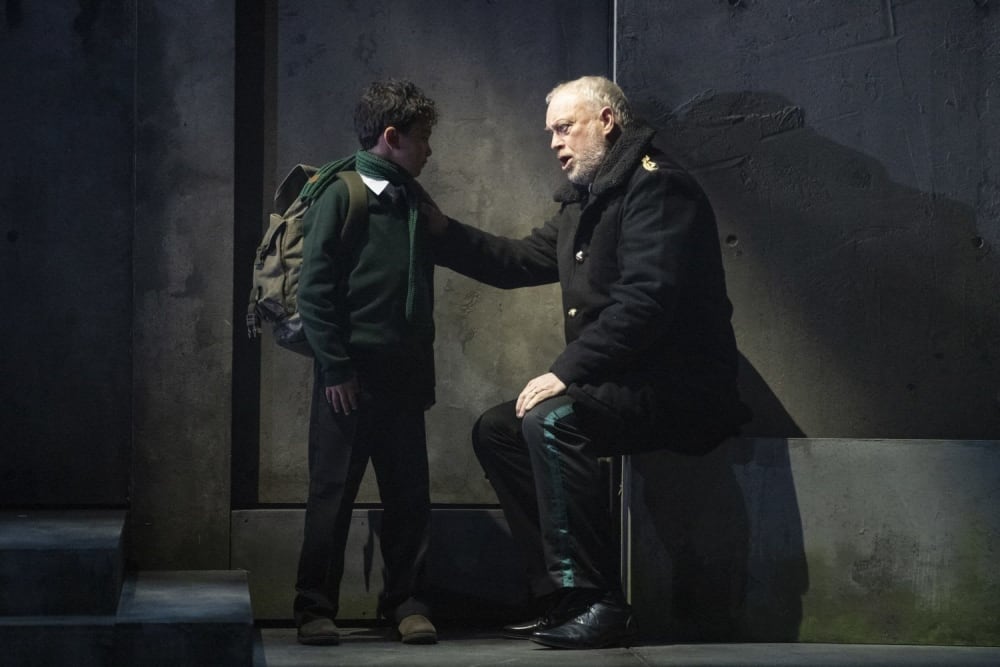 Shakespeare has inspired countless operas from a wide range of composers, including Adès, Bellini, Berlioz, Britten, Gounod, Purcell and Rossini. One of the finest in this group is undoubtedly Verdi's Macbeth (1847), which is considered by some critics as an improvement on the original play. I wouldn't go that far, but the opera is certainly exciting, dramatic and psychologically charged.
As Macbeth is Shakespeare's shortest tragedy, the libretto manages to preserve the main structure of the play in surprising detail. The porter scene is a notable omission, but this is no great loss as far as I'm concerned.
Whilst returning from battle, Macbeth (Grant Doyle) encounters a group of witches who prophesy that he will become King of Scotland. Once he informs his wife (Madeleine Pierard) of this, a monstrous plan is formed: they will murder King Duncan and take the Scottish throne for themselves.
With Macbeth, Verdi went against the grain of 19th-century Italian opera. Whereas most productions of this period portrayed the flourishing of young love, Macbeth focused on the disintegration of a marriage. Whereas most productions depicted heroic figures, Verdi's opera confronted its audience with immoral characters capable of perpetrating evil deeds.
Shakespeare's Macbeth may be brilliant on the page, but I've never seen it work totally on stage for various reasons. English Touring Opera's revival is not only a thrilling evening of music, but also the most dramatically satisfying version of the Macbeth story that I've ever seen in the theatre.
Designer Frankie Bradshaw understands that Verdi's opera requires an atmosphere of anxiety and menace, and these qualities are superbly embodied in their claustrophobic set, a two-tiered concrete bunker. The upper level—from which characters spy upon one another—adds to the production's sense of paranoia, as does Rory Beaton's superb lighting.
A lot of Verdi's score is surprisingly light for a drama that is so positively steeped in darkness. Some of the music, particularly during scenes with the witches, borders on the chipper. Thankfully, the score becomes more ominous as the show progresses, and this is masterfully captured by the ETO orchestra under the stewardship of conductor Gerry Cornelius.
Macbeth and Lady Macbeth are two of the most challenging roles in all of Verdi's oeuvre, and both are played to the hilt in this production. Grant Doyle powerfully conveys Macbeth's despair and loss of humanity, and Madeleine Pierard is utterly enthralling as his ruthless wife.
While hardly terrifying, the chorus of witches—here dressed as nuns—form a formidable team, creating some of the evening's most visually striking moments. There is also strong support from Andrew Slater as Banquo and Amar Muchhala as Macduff.
I have no qualms about recommending this production of Macbeth, and I'm looking forward to ETO's revival of Mozart's Idomeneo (1780).
Reviewer: James Ballands