Mack and Mabel
Michael Stewart, revised by Francine Pascal, and based on an idea by Leonard Spigelgas
Chichester Festival Theatre
Chichester Festival Theatre
–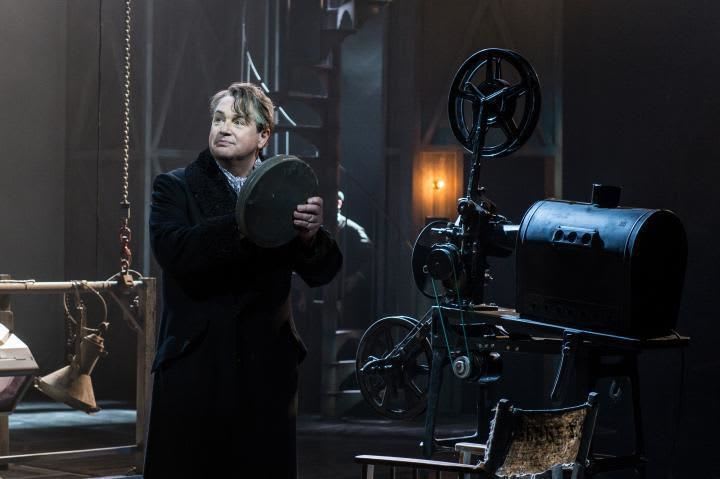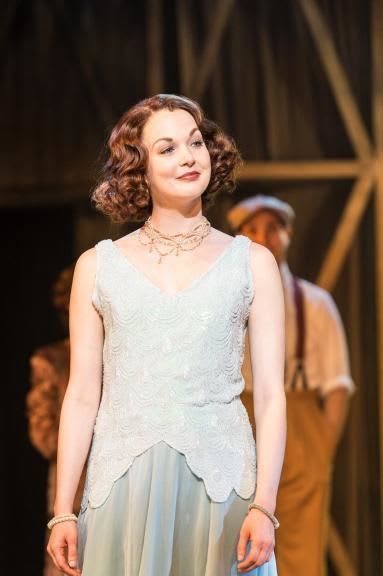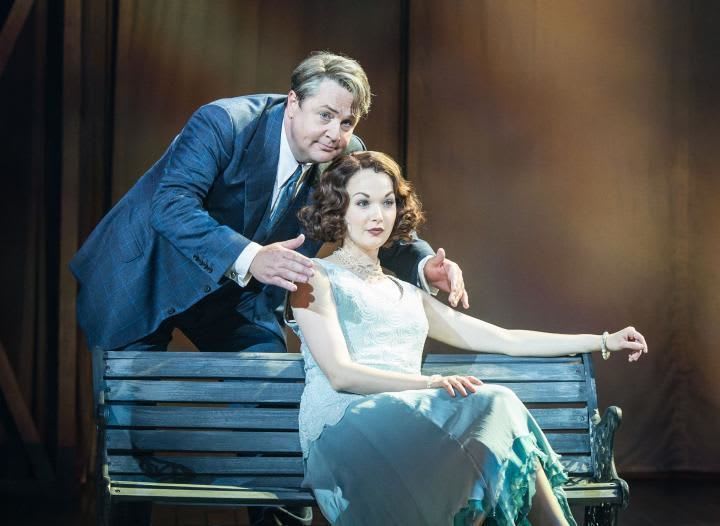 It was Torvill and Dean's superb 1982 Ice Dance to the overture of this show where I first heard, and fell in love with, the music, and it made me want to see the show which I have always enjoyed although it has never really taken off as I (or Herman himself) thought it deserved.
The most interesting and more intimate production so far has been from the tiny Watermill Theatre in 2006 with an eleven-strong cast, where Anna-Jane Casey played Mabel opposite David Soul's Mack and John Doyle's actor-musicians completed the company. This transferred to the Criterion in London's West End with Janie Dee playing Mabel and Jerry Herman in the audience.
The story is the tempestuous romance which developed between film director Mack Sennet and the 'sandwich delivery girl turned movie star' Mabel Normand. Sennet was famous in the early 20th Century for his 'two reeler' silent movies giving the public what it wanted: The Keystone Kops and a good laugh.
Dictatorial and hardworking, he lived for his work and worked his actors just as hard, counting out their moves to get the timing exactly right. He was also instrumental in starting the careers of Charlie Chaplin, 'Fatty' Arbuckle and even a young Bing Crosby.
By the 1920s, however, the public wanted a little more sophistication in their humour than the pie-throwing, cop-chasing farces. His popularity waned and we first meet him as an old, stooped, depressed man wandering into a deserted studio and looking over his past life. Can this really be Michael Ball—he of the beaming smile, curly hair and dimples? Great acting!
Plucked from a fairly obscure role on Broadway is young Rebecca LaChance who plays Mabel, a great find as she brilliantly charts the story from the feisty bubbly spirit of a sandwich delivery girl right through to lost love, drug dependency and death.
The tale is not a happy one, he dictatorial and selfish with no regard for anyone's feelings and Mabel a cocaine-snorting leading lady on a downward path, but Jonathan Church's production gets a lot of fun into the action and the humour in the dialogue shines through. "What will come next?" wonders a dispirited Mack. "Colour, a new size screen, bare butts and dirty words?" How prophetic!
At one point in the production, the stage is awash with flying custard pies—not usually my favourite form of humour, but so perfectly timed and often unexpected that I found myself laughing aloud.
The Kops make an appearance too with their crazy antics and the beach scene is great fun with beach balls and Mack's bathing belles ("Hundreds and Hundreds of Girls") in the background. Stephen Mear's clever choreography has a lot to do with the comedy on the beach and, when the story leans towards the depressive for a company with no movie to shoot, they cheer themselves (and us) up with a terrific tap routine, "Tap your troubles away", led by a vivacious Casey as Lottie.
The orchestration (musical director Robert Scott) is perfection, especially in "Time Heals Everything" when it seems the instruments themselves are crying out in pain, and "I Won't send Roses" is beautifully presented, split between venues and singers.
As this is so brilliantly presented, and reputedly one of Herman's favourites, this may well be the production to give him the pleasure of a truly great smash hit and a West End transfer once again, following the path of many others from Chichester Festival Theatre.
Reviewer: Sheila Connor