Mack and Mabel
Book by Michael Stewart, Music and Lyrics by Jerry Herman
Southwark Playhouse
–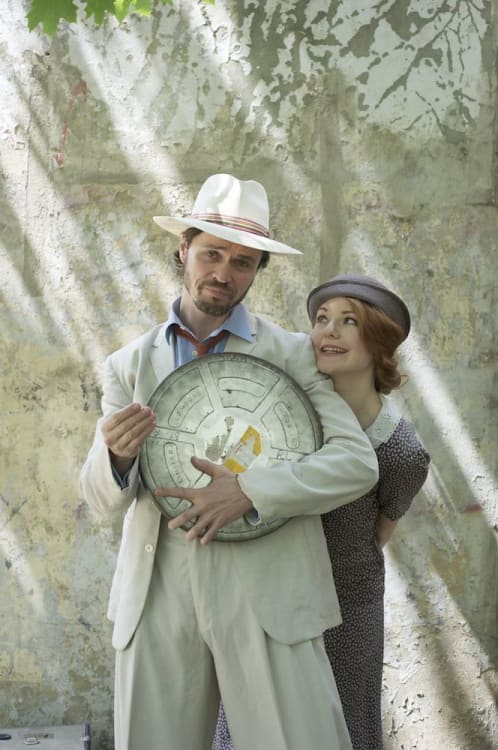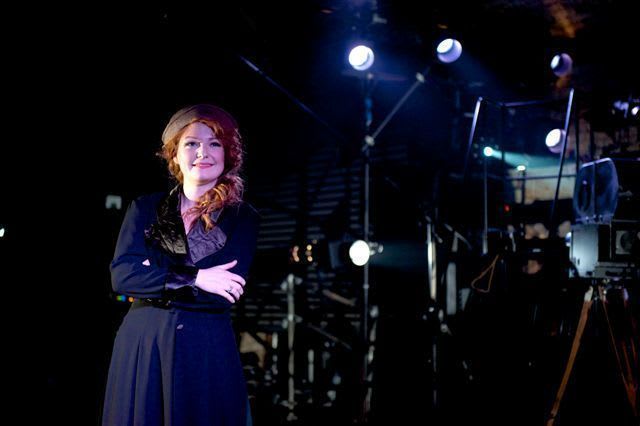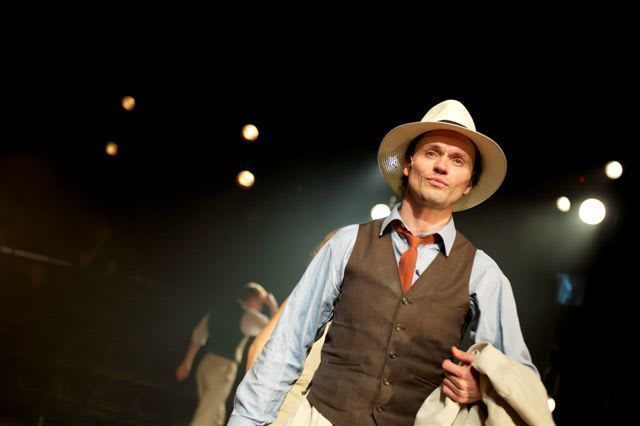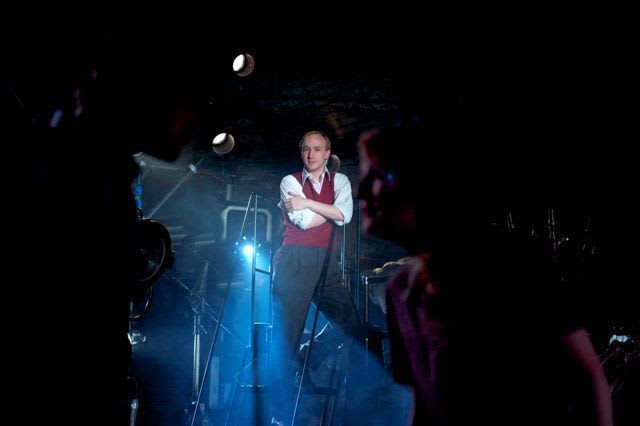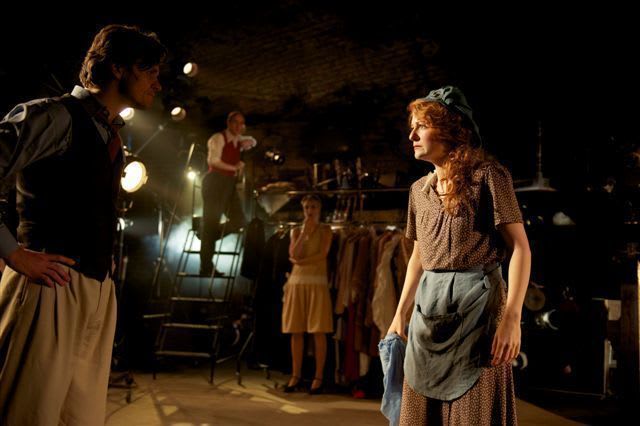 Mack is Mack Sennett, famed director of comic silent movies and creator of the Keystone Kops. Mabel is Mabel Normand, the actress who starred in many of the early ones before pursuing her own career. This is the story of their stormy relationship, not strictly true to fact but capturing its spirit.
Mack and Mabel was originally produced on Broadway in 1974 but ran less than two months and, although it has had a couple of outings in the West End, it has never really taken off as a commercial success. Despite that it is Jerry Herman's favourite among his scores and out of town and fringe productions have attracted many fans. Revisions to Michael Stewart's book were made by Francine Pascal for productions in 2006 and director Thom Southerland (who directed an earlier production at Catford's Broadway Theatre in 2008) has, with Herman and Pascal's permission, made numerous more revisions for this new staging. I've never seen it staged before so can't comment on what they are.
This version is certainly a lively entertainment delivered with energy and commitment by its cast and an excellent band. It begins with a bankrupt Sennett paying a last visit to his studio and viewing some of his old movies, reviving memories as he sings "When Movies Were Movies", but this production does not use film clips as apparently the original script required at several points. Instead, we see him making them as we go back to 1911 and Mabel's first meeting with the director in the Biography New York Studio.
The whole show could be in Mack's memory, but in this version the story links are delivered by others, mainly by Sennett's studio writer Frank Capra, later a famous director, as whom Stuart Matthew Price attractively establishes an early rapport with the audience.
We follow Mack and Mabel to California, romance developing between them on the transcontinental train, through squabbles and parting, when Mabel developed her own career, to her brief return to work with him and then his aborted attempt to win her back as she departs for Europe with her new lover to end in a fantasy reconciliation with the dying Normand.
Sennett's studio churned out shorts like a sausage factory and Southerland's production captures that momentum. From the darkened stage of its opening, it becomes suddenly filled with busy people and bright lights. Jason Denvir's design appears to be non-existent but is skilfully made up of studio equipment, costume racks and just a couple of chairs and tables and costumes that can suddenly sparkle.
Sennett may be obsessed with turning out movies and directing by numbers, but the songs allow him to reveal something of the man behind the machine. Norman Bowman sings them beautifully—and songs like "I Won't Send Roses" take a lot of beating. When he turns up at the dockside with flowers, laying them on the ground before approaching Mabel, he is truly touching. Laura Pitt-Pulford as Mabel, held back a little in showing her feelings for Sennett—I could have done with a little more sexual chemistry between them—but this is a production that steers clear of the sentimental. She gives a spirited performance and has a sweet voice that can also belt it out when needed.
We wait a long time before we sample Lee Proud's choreography; I began to think this a show without dancers. How wrong I was. When it comes, it's a lively, well-executed number that celebrates the bathing beauty films that Sennett came up with when he lost Normand as his star, and we get a Keystone Kops number and another dazzling piece of tap dance led by Jessie Martin's Lottie to humorously mark another development in his production style with dancers strategically re-siting boards for them to tap on.
This is a production well matched to its venue that makes the audience feel part of it—they only just miss tapping on your toes—that is carried by its vigour and the personalities of the players, though somewhat cleaner diction might make the lyrics of Herman's numbers clearer, though that might not sound so American.
Reviewer: Howard Loxton