Mad as Hell
Adrian Hope and Cassie McFarlane
Jermyn Street Theatre
Jermyn Street Theatre
–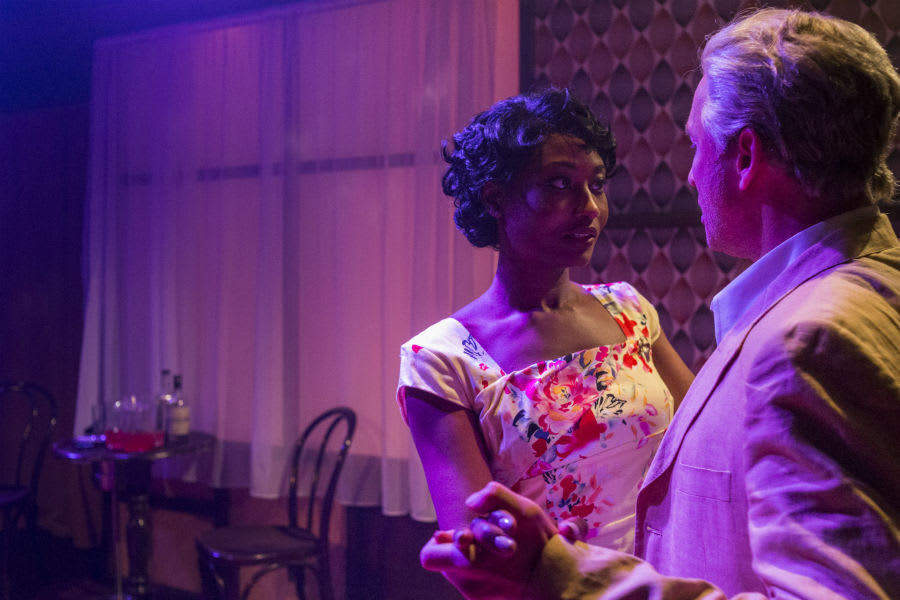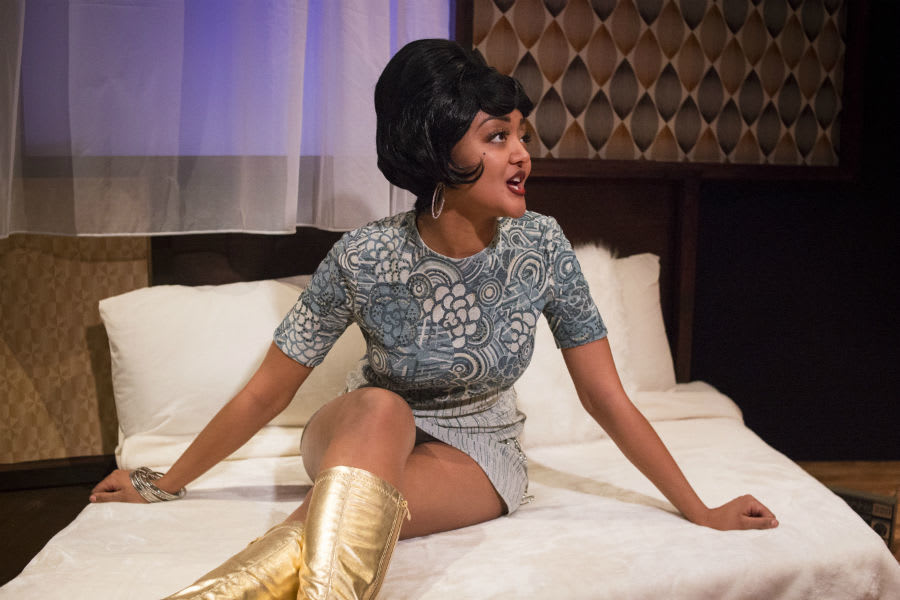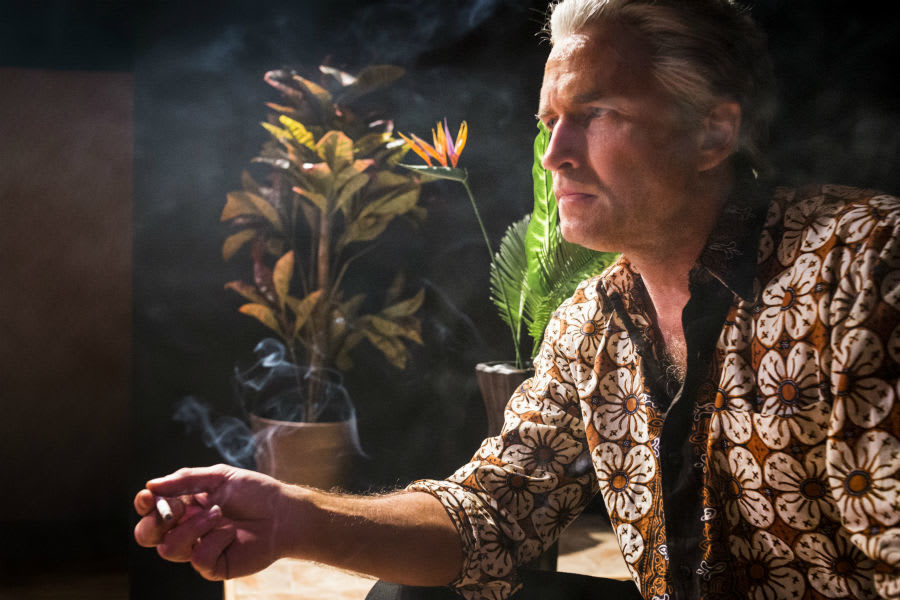 There is a scene in the play Mad as Hell when Eletha Barrett (Vanessa Donovan) on behalf of her husband, the actor Peter Finch, who had died not long before, is called to the stage of an Oscar ceremony by the writer Paddy Chayefsky to accept an award for Finch's performance in the film Network.
Behind the scenes, there had been opposition to her accepting the award and Chayesfsky has defiantly made a stand. You can see him looking angry as he does so in the video clip on YouTube. Many people thought the objections to Eletha Finch accepting the award was the colour of her skin.
This is America in the nineteen-seventies when even public figures would sometimes make openly racist comments and the relationship of Eletha, a black woman, and Peter Finch (Stephen Hogan) had for many years been subject to what Peter refers to as "racialist snobs".
This gentle, thoughtful play about their relationship takes us from their first meeting in a Jamaican bar to their later days in Hollywood.
That first encounter might have been their last. Despite his initial witty charm, he is drunkenly clumsy, even getting on his knees in the bar begging her to stay.
Despite this unpromising encounter, she agrees to go to dinner with him the following night at the colonial club and their relationship begins.
Back in London, his troubled relationship with Debbie (Alexandra Mardell), a black woman, finally falls apart with her hitting him and threatening to destroy his belongings. She dismisses Eletha as an "island wog".
Married to Eletha, he is increasingly irritated by the casual racism of some of those around him. One person asks him about the black magic she does in the bedroom.
Listening to the radio news of the killing of Martin Luther King, he is reluctant to even return to America, but that is where the work is.
We see Eletha in many supportive scenes helping him with his lines, worrying about his drinking and even sitting in as a critical eye on the way a film is being directed. Not that she agrees with him on everything. While he is enthusiastic about the music of Bob Marley and the Wailers, she tells him they give Jamaica a bad name.
At times, it felt as if the characters were illustrating a particular sequence of events rather than coming to life in a more complex way.
Nevertheless, it is an engaging watchable performance that is an important reminder of how even public figures could be the victims of thoughtless racism.
Reviewer: Keith Mckenna