Mad, Bad and Dangerous To Know
Devised by Mary Swan and Paul Huntley-Thomas
Proteus Theatre
Leicester Square Theatre
–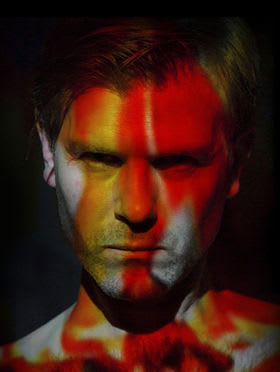 As the title suggests from the famous quote, Mad, Bad and Dangerous To Know is a show about the infamous Lord Byron. Poet, hell-raiser, lover, drinker and so much more, the premise of this show is that for 40 odd minutes the audience gets to be up close and personal with this charismatic character.
Paul Huntley-Thomas certainly fulfills the brief; propped up at the bar, he moodily watches the audience enter and then makes his way with a slight swing and sway to the stage. Giving a sense of carefully controlled chaos, he then chats to the audience, completes his contractual obligations to read some poems and recounts some of his most famous escapades.
There is a weariness about him that adds an edge to the performance and the contrasts between the thoughtful reflections, amusing anecdotes and beautifully delivered pieces of poetry makes for intriguing viewing.
Huntley-Thomas's Lord Byron is eminently watchable but there is the pervading impression that both the actor and character are only giving you a tiny glimpse of their talent.
Ultimately, although very enjoyable, this vignette doesn't stretch itself beyond the premise that you're simply meeting Lord Byron for a drink. Those familiar with his work will learn nothing new and those unfamiliar are likely to be slightly confused. It feels like a taster for a much larger production—one I'd happily go and see.
Reviewer: Amy Yorston