Mad House
Theresa Rebeck
Ambassador Theatre Group
Ambassadors Theatre
–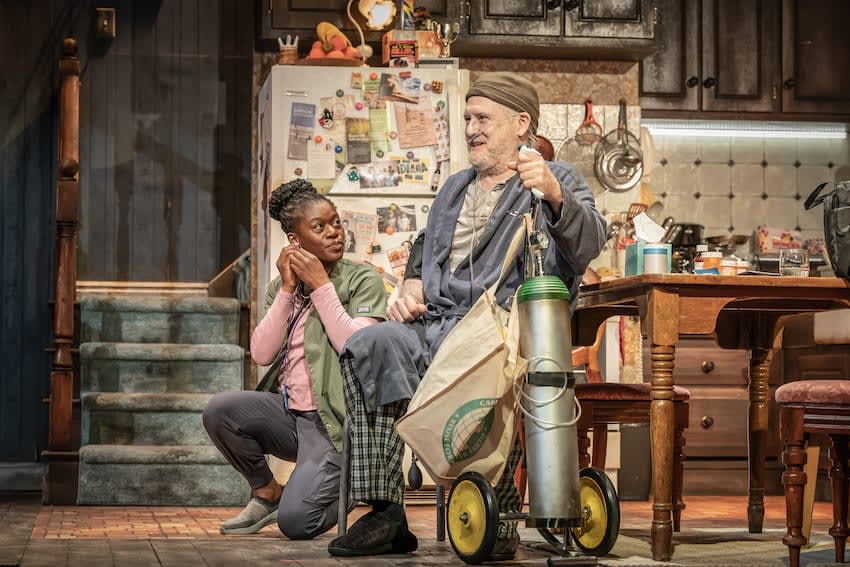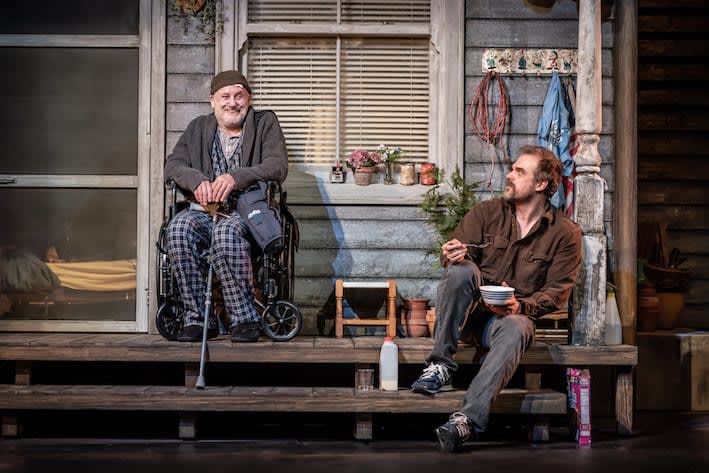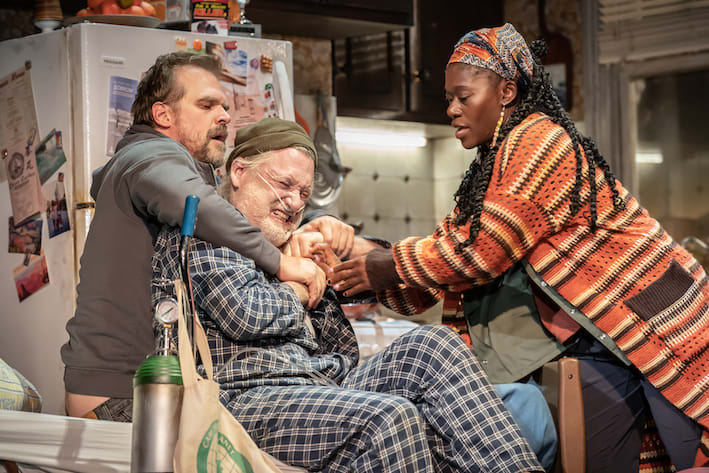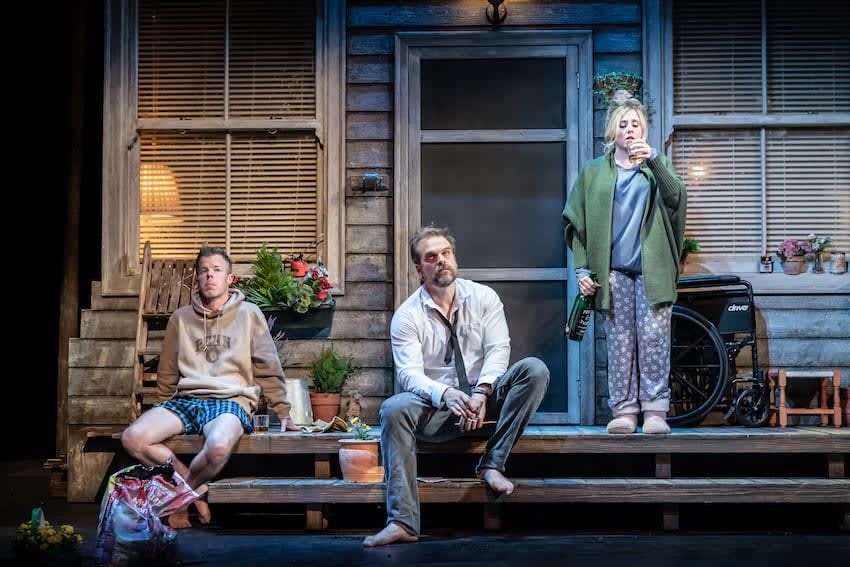 Daniel is a cantankerous old man who is dying. He is on oxygen and morphine but still at his home in the Pennsylvania countryside where for many months he has been looked after by his son Michael. Michael has his own problems; he has spent time in an asylum, put there by his family when they couldn't handle his behaviour, but now he has a technique for managing his anger.
Michael's siblings, businessman Nedward and bully of a sister Pam, haven't visited for months but now they turn up like vultures eager to secure their share of the pickings.
Theresa Rebeck's play, here getting its world première, is about a fractious family, about relationships more than plot as it reveals their present and past conflicts.
Michael doesn't have an easy time coping with his father, as is clear almost immediately when Daniel, complaining about the soup his son has made for him, throws it across the room. Bill Pullman, his voice a hoarse growl of resentful impatience, captures precisely the frustration that makes Daniel rage and David Harbour matches that with a Michael in whom you can see the tension with which he tries to stay calm and caring, removing himself outdoors to let out his feelings when they build to fury.
These are two stunning performances from two fine American actors and they are matched by Akiya Henry as Lillian, the agency nurse who arrives to give Daniel palliative care. Patient, efficient and caring, she is a helpmate to Michael and even wins Daniel's co-operation but she is no token goody but a character who you feel must have her own interesting story.
Stephen Wight as Nedward isn't entirely heartless but there is nothing redeeming about Sinéad Matthews's obnoxious, manipulative Pam, though there may be a glimmer of sympathy for the difficulties of growing up with a difficult dad alongside Michael.
David Barbour has had past bipolar problems and at one point was institutionalised. His experience fed into Theresa Rebeck's writing and this is a moving exploration of mental imbalance full of humanity, which means that it can often be funny despite its darkness. That humour seems to come from a sharing, and by contrast the behaviour of a couple of hookers (Hanako Footman and Charlie Oscar) the sons bring back after a visit to town, which might have been funny in another play, produces an opposite reaction.
Frankie Bradshaw's setting is as detailed as the performances, the living room kitchen of the first act changing to the veranda outside as the story unpacks some of its secrets.
Rebeck, Harbour and Pullman are friends and director Moritz van Stuelpnagel has directed four of her plays; this production has an assurance that comes from people working closely together. This is American talent worth watching while you get the chance.
Reviewer: Howard Loxton