Madam Butterfly
Giacomo Puccini
Welsh National Opera
Wales Millennium Centre
–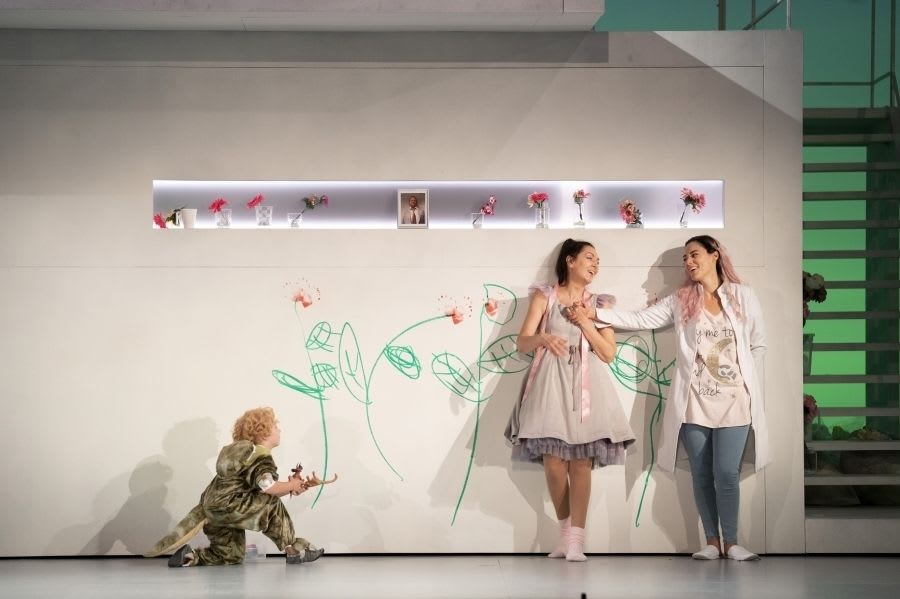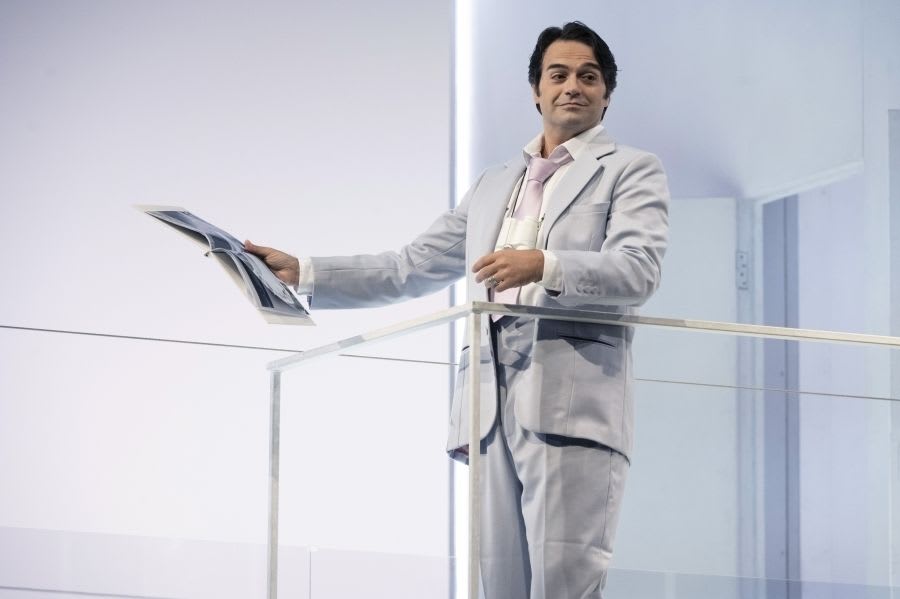 Director Lindy Hume promised that her vision of Madame Butterfly would be "purposeful" and WNO that it would be "socially relevant". The resulting production is brilliant, bold and, although set not in Japan but in a dystopian future, still true to the words and music.
Shakespeare is not the only author of problem plays. There is a growing body of standard operatic repertoire, Lucia of Lammermoor, Norma, Carmen included, in which women die through the actions of men, that present issues for modern sensibilities.
None however can match the voyeuristic cruelty of the tale of a 15-year-old girl sold for sex, abandoned, deprived of her child and left to die.
Hume and designers Isabella Bywater and Elanor Higgins dress the first act as if in a gaudily lit Playboy Club with Barbie sex-doll automata that mimic the action. Cho-Cho-San's marriage to Pinkerton is presented as a kitsch ceremony with projected butterflies—a fairy tale wrapped around an ogre.
The set comprises a house made of superimposed, slightly misaligned boxes, already suggesting that something is not quite right about this domestic arrangement, while the stage is flanked by a large white box into which one's thoughts may project many contexts of sexual and racial exploitation.
Having made her point, Hume resists the temptation of directorial overkill and sticks pretty much to straight story-telling for the subsequent action, an approach rewarded by a tremendous performance by the imperious Alexia Voulgaridou.
There is a thrilling edge to the voice of this dramatic soprano, a richness and depth ideally suited to Puccini and the late romantics. I cannot have heard "Un bel di" to greater effect, as I followed her through prayer, ecstasy and delusion.
With her slight figure, she can carry off the part of a 15-year-old too, and fully realised the overall concept of the production, clinging onto a rail as her predator husband drew his apprehensive young bride toward the bedroom.
There's a lovely poignant touch as Suzuki—a spirited Anna Harvey—and Butterfly's child, played with astonishing discipline and confidence by Sabrina Rose Ruscoe, paint flowers on the wall of their impoverished home to await Pinkerton's return.
There were good supporting dramatic performances elsewhere: Leonardo Caimi as Pinkerton was the epitome of the louche, shallow rotter, Mark Stone captured Sharpless's unease perfectly and Tom Randle was an effective Goro. Roles are also taken by others during the season.
Madam Butterfly, sung in Italian with subtitles, continues until May 2022 with performances in Cardiff, Plymouth, Bristol, Southampton, Oxford, Llandudno, Milton Keynes and Liverpool.
Reviewer: Colin Davison