Madama Butterfly
Composed by Giacomo Puccini, libretto by Luigi Illica and Giuseppe Giacosa
Met Opera on Demand
Metropolitan Opera House, New York
From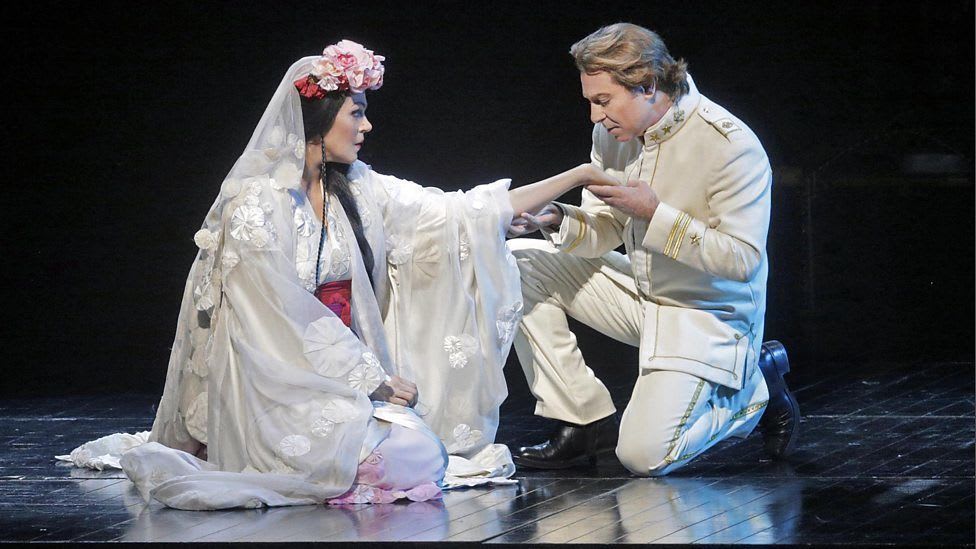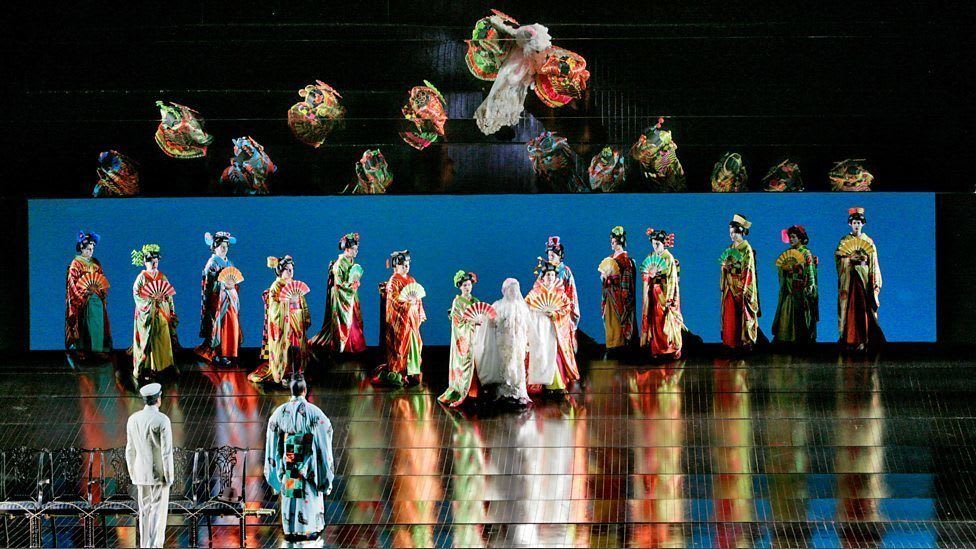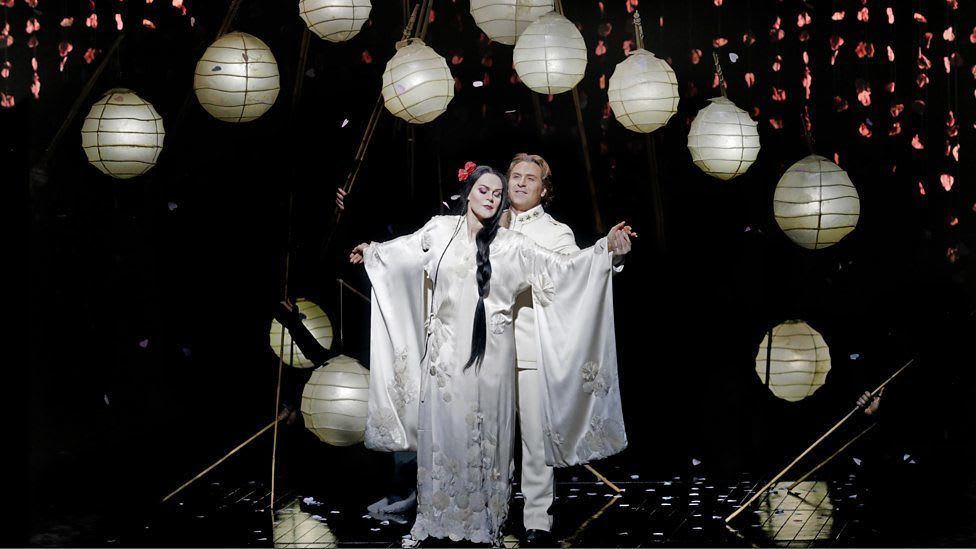 It is hard to believe that such a popular opera as Giacomo Puccini's Madam Butterfly could have been a failure at its première in March 1904. Puccini did some quick revisions and by May he had turned it into a big success.
This performance at The Met New York, starring Kristine Opolais as the geisha and Roberto Alagna as the American naval officer, directed by Anthony Minghella and conducted by Karel Mark Chichon, dates from 2016. There is thrilling singing from both singers.
Westerners in Nagasaki in 1900 looking for sex would enter into a marriage contract which could be renewed each month. No Nagasaki prostitute would take the contract seriously. So how come Cio-Cio-San does?
It is easy to forget when we are watching mature singers play Cio-Cio-San that she is meant to be only 15 years old. Puccini, a great romantic at heart, has concentrated on the romantic and the tragic rather than the sordid.
It has become usual for operagoers at the curtain call, good-humouredly, to boo the tenor playing Lt Pinkerton and the tenor with good grace, hopefully, has to accept they are booing the song not the singer.
Robert Alagna doesn't feel it right to boo Pinkerton because of his youthful folly. The man knows he has behaved badly and suffers for it. "I am beneath contempt," he says and he says it more than once.
However, the fact that Pinkerton's Christian names are Benjamin Franklin clearly makes him an anti-American symbol from a Japanese point of view; and this is emphasised by the inclusion of the Star Spangled Banner motif into the score.
One of the heart-breaking things about Cio-Cio-San is that, after being abandoned, she does not give up hope that he will return and take her to America. Kristine Opolais and Puccini break your heart.
Dwayne Croft is excellent as the American Consul who tries so hard to prepare Cio-Cio-San for the fact that Pinkerton is married and that he and his wife have just come to collect the baby. It's a great scene, musically the high spot of the opera, and Croft and Maria Zifchakm, as Cio-Cio-San's faithful servant, bring so much to it.
Anthony Minghella's production is very Japanese with its moving screens and paper lanterns on the end of long bamboo sticks. The chorus coming over the hill not in a single file but in one long file is magical. Cio-Cio-San's uncle and her princely suitor, in their costumes, make-up and stances, look as if they have stepped out of a Kabuki drama.
Even more arresting is having Cio-Cio-San's little boy played by a Banraku puppet, which is manipulated by three puppeteers. Their bodies and faces are completely hidden under black garb so that audiences accept they are 'invisible' and can concentrate on the puppet. It is amazing how real the puppet is and the relationship between mother and son is the more poignant for it.
The suicide is staged on a bare stage. Kristine Opolais is in a pool of light surrounded by darkness. As she cuts her throat, Kabuki-style, two long red sashes are released from her costume, leaving two highly stylized trails of blood.
There are a number of ways of tapping into this opera and others at will. The Met Opera on Demand service offers annual ($149.99) and monthly ($14.99) subscriptions as well as a one-off payment ($4.99) for those who have limited time or only want to watch the occasional opera.
Reviewer: Robert Tanitch