Madama Butterfly
Giacomo Puccini and Luigi Illica
Ellen Kent and Opera and Ballet International, with Chisinau National Opera
Richmond Theatre
–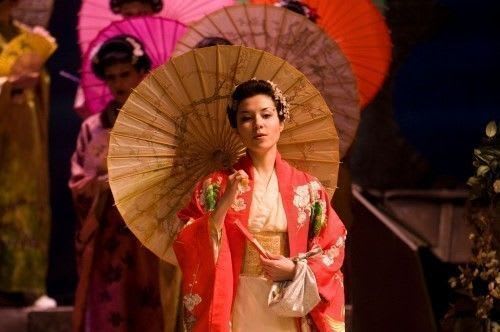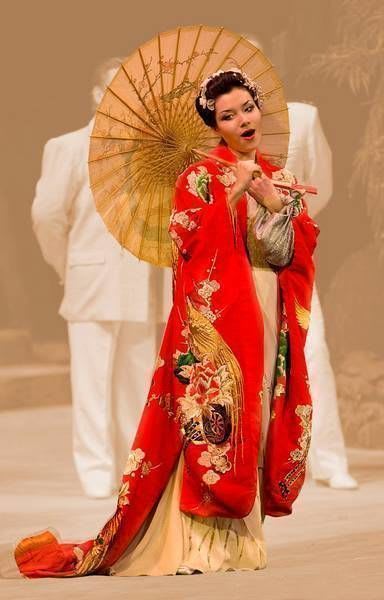 It's now been over 20 years since producer/director Ellen Kent began bringing opera and ballet to "the masses" with her populist touring productions mostly featuring musicians and singers from Eastern European companies.
Kent's grand and glitzy, traditionally-minded productions may not always win the approval of the cognoscenti or those desirous of a fresher approach. But there's no doubting their appeal to more occasional opera-goers, as evidenced by the large and enthusiastic crowd that turned out for Puccini's Madama Butterfly at Richmond Theatre on Saturday night, where the production has arrived on its current tour with a pair of Verdis: Rigoletto and La Traviata.
As its extensive touring schedule shows, Madama Butterfly remains one of the most popular productions in Kent's repertoire, and it's not hard to see why. The production is fluid, swift and efficient in all departures, with lavish costumes and a colourful set design by Nadejda Shvets (note the large Buddha statue) and a clear commitment to communicating the story without fuss or distractions. There are some elegantly staged and beautiful tableaux, with lovely silhouette effects contributing to a haunting "Humming Chorus".
The production is greatly enhanced by some terrific performances and strong singing from all the leads. The reliable Vladimir Dragos contributes a genial, paternal Sharpless, Zarui Vardanean is a fine, sympathetic Suzuki and Ruslan Zinevych a solid Pinkerton.
The ace up the evening's sleeve, however, is Korean soprano Elena Dee, who performs a superb, moving Cio-Cio San, singing this extremely demanding role with great feeling and intensity. It's a beautifully modulated interpretation: Dee begins by conveying the winsomeness of the teenage ex-Geisha but deepens through the rapturous "Love Duet" with Zinevych and a terrific "One Fine Day", the performance reaching true tragic heights in its final moments.
The Chisinau National Philharmonic orchestra, led by conductor Nicolae Dohotaru, initially sounds a little thin, but works up to some fine dramatic crescendos as the evening progresses, with Puccini's exquisite melodies carrying the day. The result is a lucid, accomplished and very satisfying production.
The production continues to tour throughout November and into December.
Reviewer: Alex Ramon