Madame X
Simon James Collier inspired by the original play La Femme X by Alexandre Bisson
Evcol Entertainment / The Okai Collier Company
Brockley Jack Studio Theatre
–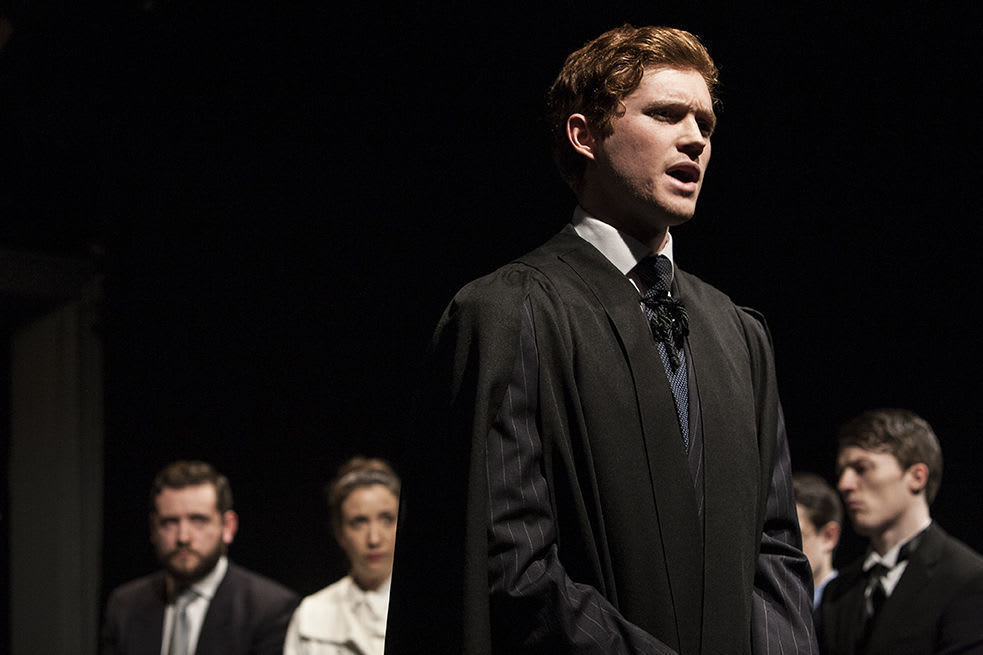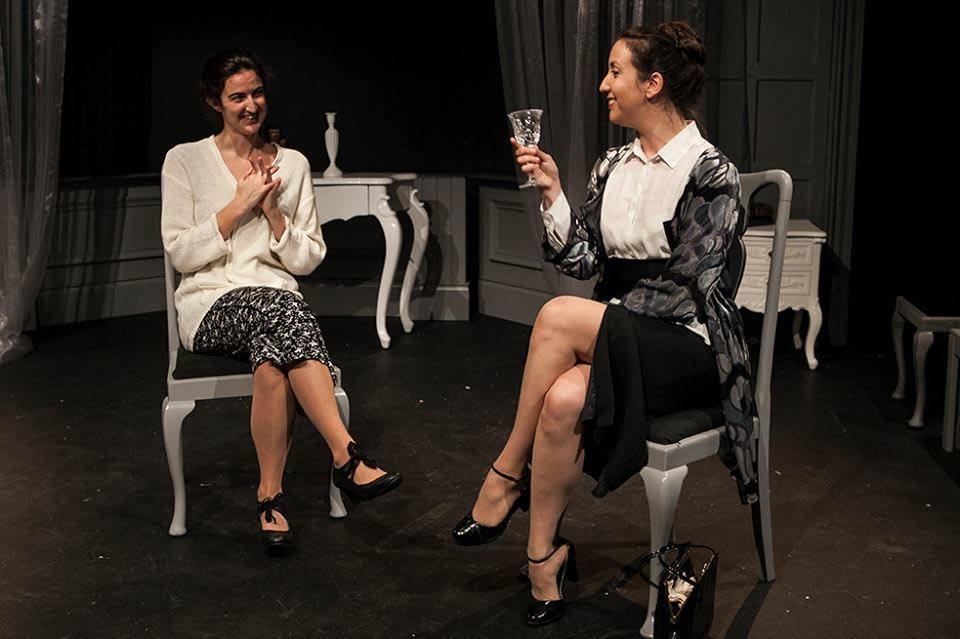 La Femme X is Alexandre Bisson's best-known play. It premièred 1908 and in 1910 Sarah Bernhardt played the title role in Paris and on Broadway. It was novelised the same year for the American market and in 1916 came the first of at least 11 film versions.
Simon James Collier's treatment and Omar F Okai's staging reflect that performance history of what, at its heart, is a traditional melodrama: a woman, cast out into the cold for breaking society's rules for wifely behaviour, pays a terrible price for her misdemeanour, sinking into drugs and depravity, but dies with honour in a dramatic dénouement.
The mores aren't modern ones and the production has a strong sense of an earlier period, avoiding colloquialisms in its dialogue and embracing the theatricality of Michael Edwards's atmospheric lighting which sometimes tightens the focus on individual characters and moments like a cinema close-up.
The composite setting by Martin McLeod and Christine Pomeroy's stylish costumes maintain a monochrome palette that matches the mood of black and white movies. The use of music and French chansons adds another rich layer of emotion like a film score, most especially when the descent of Chloe Fontaine's Jacqueline Floriot into a life of vice and the underworld is conveyed through dance.
There is little attempt to age characters, although the action bridges a gap of twenty years, but the setting has elements of art nouveau and a post Great War
Syrie Maugham style and elegant dresses that match. The detail of the playing concentrates on a semiotic suggestion of character through behaviour as in Rory Fairbairn's blackmailer baddie Perissard and the fastidious fussing of his sidekick Merivel (J B Newman), both quite different in style from the worthy characters they play earlier.
Matthew Swann as wronged husband Louis Floriot plays him very much for real. A touch more self-righteousness priggishness and wallowing in guilt might have fitted the melodrama but could have alienated an audience. Fontaine's Madame X also keeps away from Grand Guignol excesses. With Piaf's passionate voice setting the dramatic temperature (though a little later in date that choice is perfect), this production could get away with taking things one more notch into melodrama.
Mario Frendo as first a policeman and then a lawyer gets a perfect balance between theatricality and naturalism, at the same time totally in the style and completely believable.
Corbin Joss Furstenburg as Raymond Floriot, the lawyer son whom Madame X refuses to reveal her identity to protect, gives him an American accent that suggests he's spent time there but, though logically that might make him more worldly, it seems to add to his innocence in a simple, direct performance.
This isn't a play about complex characters; they are relatively stock personalities that this adaptation allows the actors to give life too with just an edge of comic caricature in the case of the baddies. It may be a much-reworked story, but this production makes an old warhorse seem fresh.
Lovely to look at, with style way above usual fringe, its pace holds the attention, its presentation makes you want to know what will happen, even if you know that already. If you like film-noir and an element of melodrama you should especially enjoy this.
Reviewer: Howard Loxton