Made For Opera
Nadine Sierra
Deutsche Grammophon
Released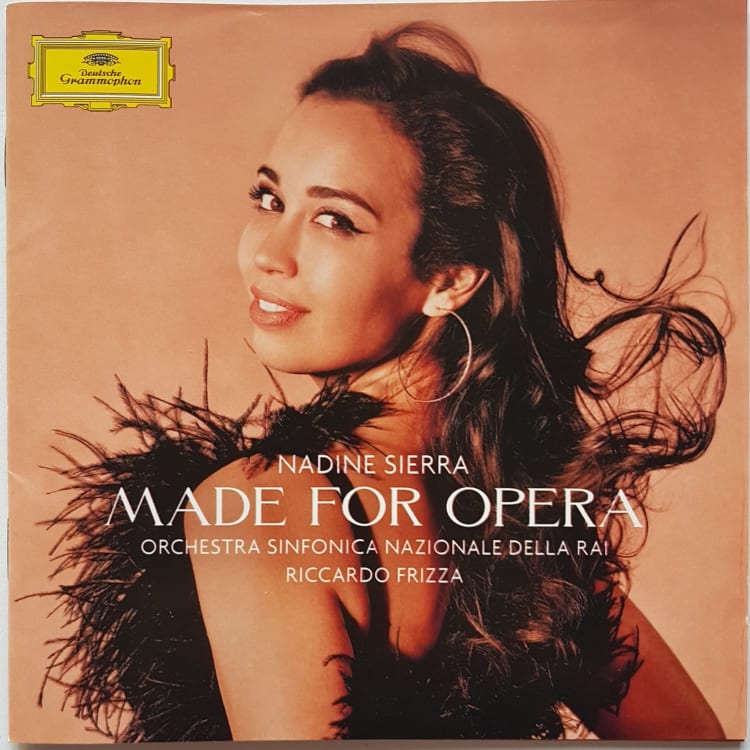 Nadine Sierra grew up in a family where music always played a large part and her mother encouraged her daughter's ambitions. Nadine modelled herself on Teresa Stratas and Renata Scotto in the Zefirelli production of La Bohème, a recording of which was regularly played in the Sierra household. Later she had the good fortune to be mentored by Marilyn Horne.
Nadine Sierra has chose the roles of Violetta, Lucia and Juliette as all teach us something of the beauties of life—how fragile it is—and how, with a bit more care, fairness and attention, their destinies could have resulted in a different outcome.
She sings the arias well with interesting embellishments and I must agree with the disc title, her voice is Made for Opera. However, I cannot help feeling that some space would usefully have been made on the disc for some pieces that are not extremely well known and where inevitable comparisons must be made with the many sopranos who have released excellent recordings of these numbers over the years.
Reviewer: Paul Foss