Maggie May
Music and lyrics by Lionel Bart, book by Alun Owen
SDWC Productions Ltd in association with Neil McPherson for the Finborough Theatre.
Finborough Theatre
–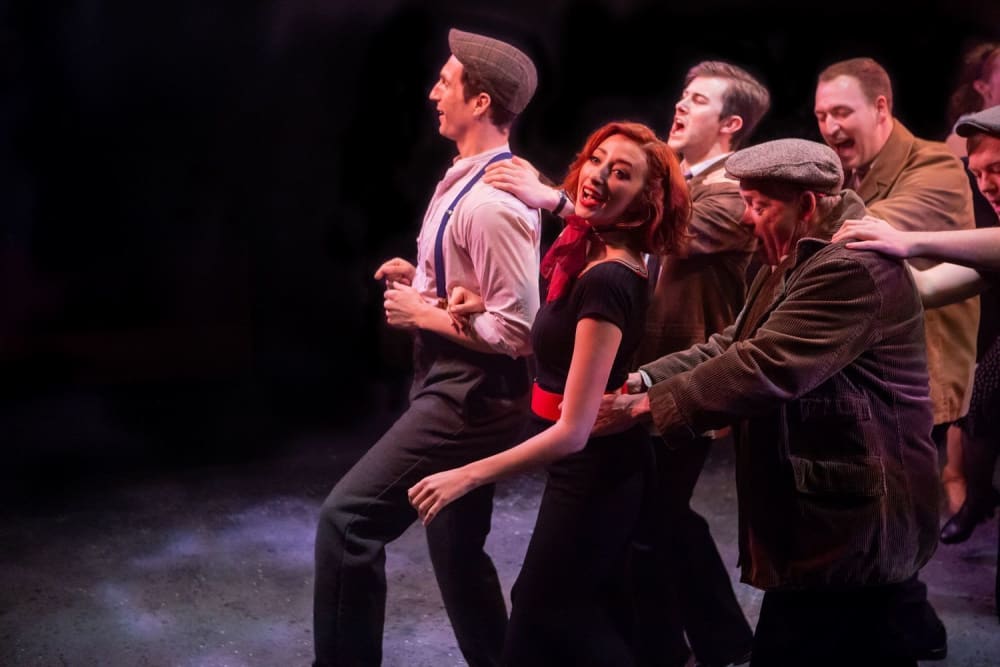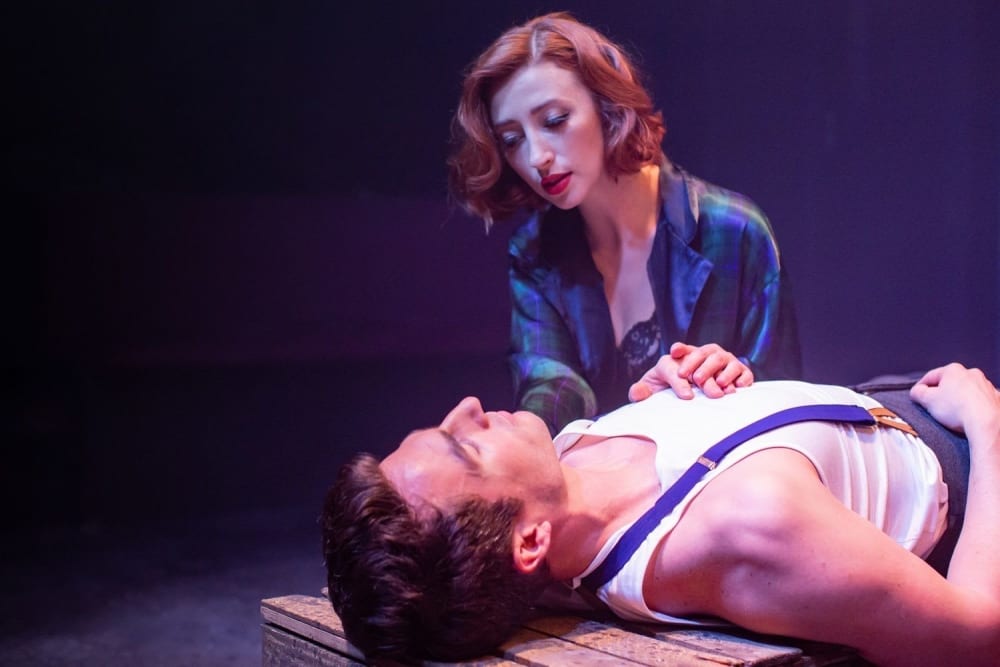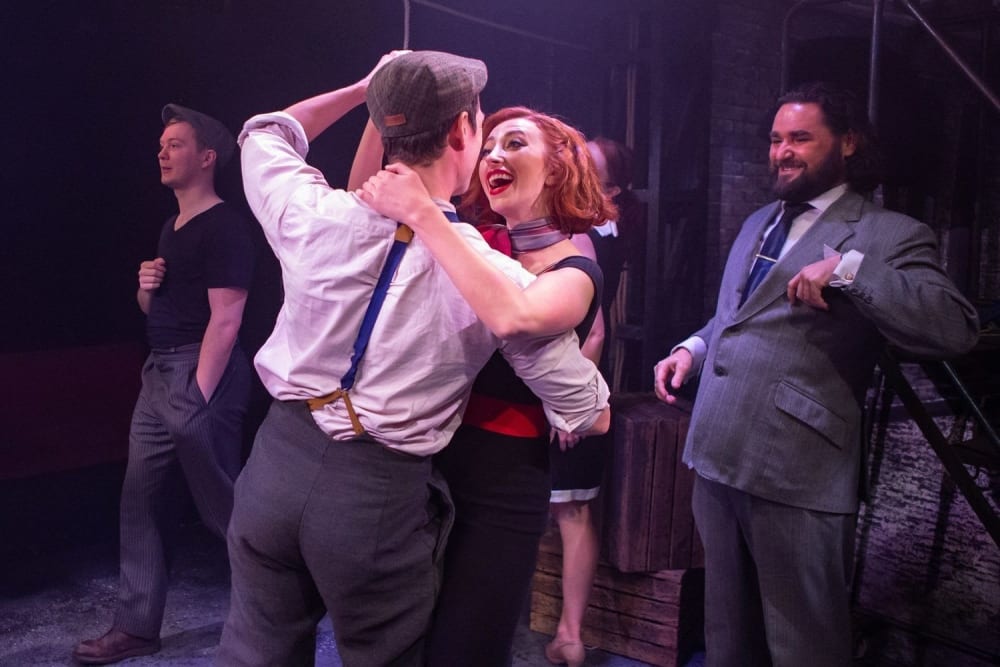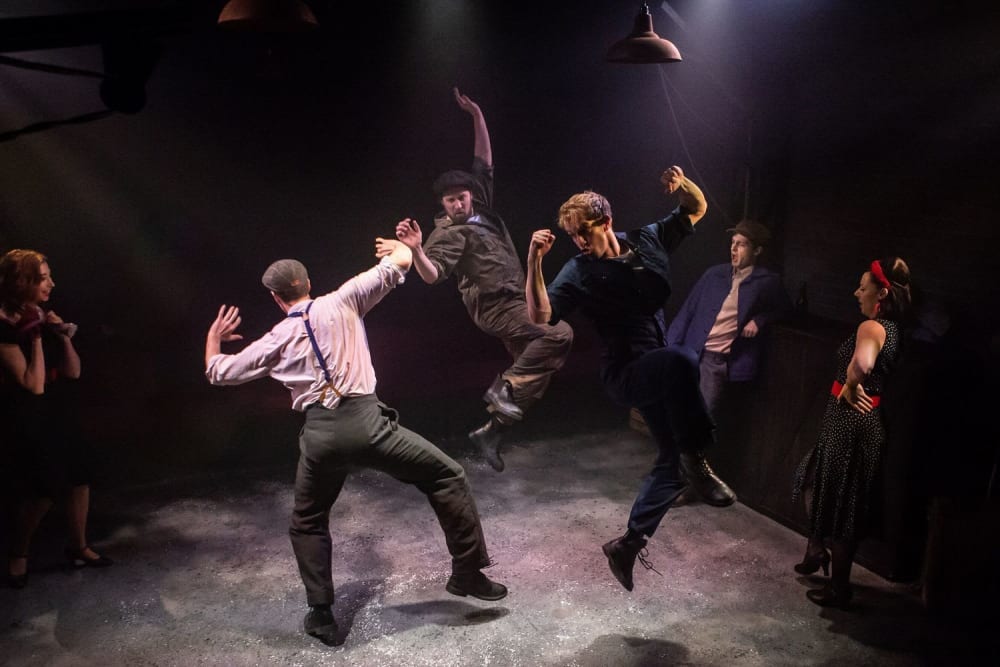 Amazingly, this lively revival of Maggie May is the first professional London production since its original staging in 1964. Inspired by an eighteenth-century Liverpool folksong about a local prostitute that had been carried round the world by mariners and then taken up by skiffle groups in the 1950s (Rod Stewart's song is not related), Owen and Bart created their own version of the story.
As a child, Maggie loved a lad called Patrick Casey, son of a docker union activist who died after being run down by mounted police. Patrick went off to sea and out of her life but not from her heart. When he returns years later, poverty has forced her into prostitution but he's not been forgotten for, all of her clients, she calls Casey. Their love is rekindled, though there is no happy ending and this isn't just a love story.
Owen has introduced a union official who's just been on a trip to Rome on union expenses, class division and conflicting faiths: he knows his own Liverpool background. Bart provides an eclectic score that ranges from an opening ballad to a rousing sea shanty, from a lullaby to a rock dance number, though the chorus songs are the more memorable.
Maggie May presents a grey world. Director Matthew Iliffe presents it in the raw with no attempt to romanticise or glamorise. It is staged in traverse with Verity Johnson's set offering a brick wall on one side and a monochrome view of the docks on the other and both lined with black cranes, plus some wooden crates and a clothes line. Aaron Cavanagh's milkman, whose skint customers can only afford to buy half pints, gloomily sings "Shine You Swine" in the forlorn hope of some sunshine.
The opening ballad isn't helped by putting the singer's face largely in shadow, but Jonathan Simpson's hazed lighting creates a strong atmosphere in this small space into which choreographer Sam Spencer-Lane somehow fits a dozen leaping and kicking dancers.
Maggie's red dress is one spot of colour in the show and Kara Lily Hayworth gives her a confident personality that shines bright in the gloom, though she never plays for sympathy. With half the audience behind her, sharper diction and more projection would sometimes be helpful but in full voice she sounds splendid and James Darch as Patrick matches her well, very touchingly when they duet.
There is another very strong performance from Michael Nelson as Judder Johnson, who befriends Casey and urges him to take lead as his father did, but, when Patrick discovers the shipment they are loading is weapons for an oppressive South American government and calls for withdrawal of labour, falters in his support.
David Keller gives Old Dooley a gritty reality, with Euan Bennet as his son, joined by Barnaby Taylor's TC and the rest of the company, firing things up with the ensemble "Dey Don't Do Dat T'Day" the younger generation's spurning of old ways.
It doesn't all work: the stylisation of the labourers' work with dockers carrying small wooden crates in front of them and passing them backwards and forwards seems a contradiction of the harsh reality that otherwise drives the show, but you have to admire the precision with which they do it.
Reviewer: Howard Loxton